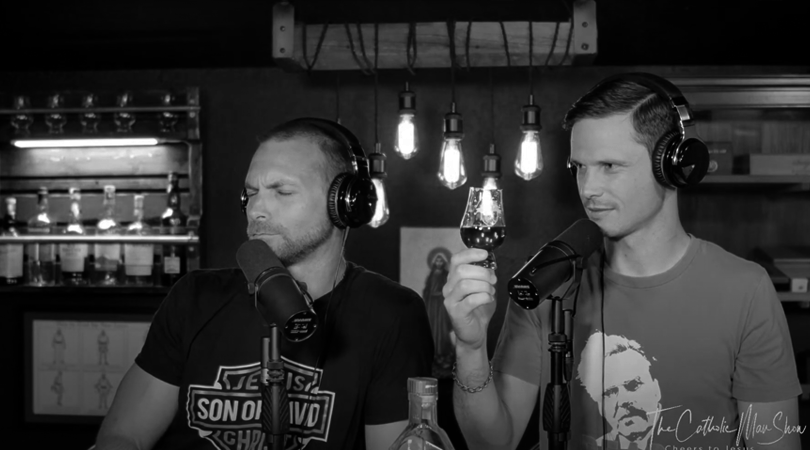 A toast to Connor Hall, the Remarkable 2, and the Fruits of Prayer
Scroll to the bottom of the page for the show transcript
Check out our store and find TCMS stocking caps and hats

ENJOY THE SHOW AND WOULD LIKE TO SEE MORE? SUPPORT TCMS, GET AWESOME THANK YOU GIFTS, AND HELP SPREAD THE WORD.
Become a Patron! Over 40 interviews, a course with Karlo Broussard, a 10 part series on the domestic church, and free thank you gifts for supporting the show!
---

Travel to Italy, the Holy Land, Scotland, or Europe. Take a Catholic pilgrimage cruise or mix in Faith and Food or Faith and Fitness. No matter where you travel with Select, you will be embraced by faith. All our trips feature daily mass, unparalleled access to sacred sites, local guides that speak your language, and excellent accommodations. We have been helping pilgrims put their feet in the places their faith began for over 30 years. We want to help YOU experience the fun and faith-enriching power of pilgrimage. Click here
---
About our drink:
THANK YOU TO CONNOR HALL FOR SENDING US, Westward American Single Malt Whisky!
Single Malt, reimagined. Born of the unique culture, climate and abundant resources of the Northwest, this elevated American original demonstrates our craftsmanship and creativity. Our distinct, rich, and brazen American Single Malt  — the pinnacle of whiskey. Created from locally malted barley, brewed with ale yeast for exceptional flavor, and matured to perfection in new, lightly charred American Oak barrels right here in Oregon, where our hot, dry summers and cool, wet winters are the ideal environment to raise a world class whiskey.
About our gear:
A Remarkable 2 – The worlds thinnest tablet. Replace your notebooks and printed documents with the only tablet that feels like paper.
About the Topic:
The Council of Trent was called to counter the Protestant Reformation by unambiguously affirming the distinctive truths of the Catholic faith. To disseminate these truths, the Council of Trent commanded a Catechism to be written. Composed under the supervision of St. Charles Borromeo and promulgated by St. Pope St. Pius V, its value as an authoritative exposition of the Catholic faith has only increased through the centuries.
While originally intended for priests to use alongside the Sacred Scriptures in defending the faith, its straightforward and logical explanation of Catholic doctrinal and moral teachings makes it a useful reference and guide for the laity more than 400 years after it was first published. Today, it continues to enlighten souls who seek to discern between true and false teachings.
This edition is the definitive translation of the Catechism of the Council of Trent from the original Latin. The book is divided into four parts which explain, respectively, the Articles of Faith, the Seven Sacraments, the Ten Commandments and the Lord's Prayer. There are also appendices on the Immaculate Conception, Papal Infallibility, Christian Marriage and on Frequent and Daily Communion.
---
CONGRATULATIONS TO The Catholic Woodworker FOR OPENING UP A NEW OFFICE BUILDING! WE ARE GRATEFUL FOR YOUR SUPPORT AND INCREDIBLY HAPPY FOR YOUR CONTINUED SUCCESS:
Use promo code TCMS10 for 10% off all purchases.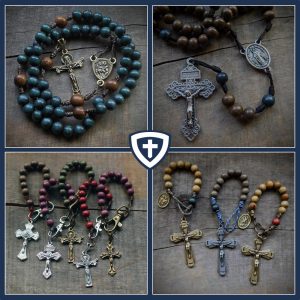 ---
TIME CODES: If this is your first time listening to The Catholic Man Show, we do 3 things almost every episode:1.) Open, review, and enjoy a man beverage – Minutes 1-12.2.) Highlight a man gear – Minutes 12-24.3.) Have a manly conversation – Minutes 24-48If you haven't listened to The Catholic Man Show before, check out our previous episodes here. Subscribe to our  YouTube channel to watch past episodes.
---
Want to help The Catholic Man Show?
By giving us a rating on iTunes, it helps others find the show.
Want to say up with The Catholic Man Show? Sign up for our mailing list: Click Here
Looking for a prayer to pray with your wife? Check this blog out.
Are you getting our emails? Sign up for our newsletter where we give you all bacon content – never spam.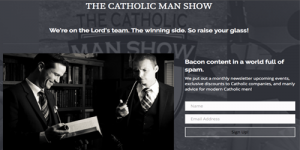 ---
If you enjoyed this episode of The Catholic Man Show and are looking to protect your family from the dangers of the internet, go to Covenant Eyes and use promo code "Catholicman" for a 30-day free trial of keeping your family safe.