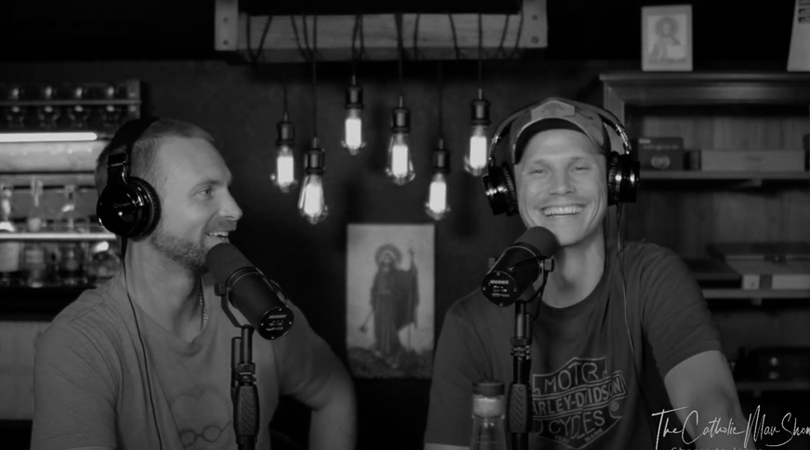 St. Francis de Sales wrote a book called "The Secret of Sanctity" and in it, he provides 18 rules to life. We discuss them on this week's episode.
Become a Patron! Over 40 interviews, a course with Karlo Broussard, a 10 part series on the domestic church, a course on fitness and virtue by Pat Flynn, and free thank you gifts for supporting the show!
---

Travel to Italy, the Holy Land, Scotland, or Europe. Take a Catholic pilgrimage cruise or mix in Faith and Food or Faith and Fitness. No matter where you travel with Select, you will be embraced by faith. All our trips feature daily mass, unparalleled access to sacred sites, local guides that speak your language, and excellent accommodations. We have been helping pilgrims put their feet in the places their faith began for over 30 years. We want to help YOU experience the fun and faith-enriching power of pilgrimage. Click here
---
About our drink:
Compass Box Peat Monster – New batches of the Peat Monster boast a spectrum of powerful coastal flavours, combining the smokiness of a driftwood fire with more medicinal peat notes. Orchard fruits and rich cask-derived creaminess balance the multi-layered smoke. It is a new peaty landscape, as the Painting Label shows.
About our gear:
The Secret of Sanctity – OUR GREAT HAPPINESS as Christians is to possess, in this world, through grace and love, Him Who deigns to be our beatitude for all eternity; and our greatest misfortune, after sin, is not to know or to recognize this secret of eternal charity. God would have us holy even as He is holy; He would have us live His very life. It is for this end that He has given us His divine Son, and with Him the infinite riches of His heart; that is. His merits. His sacraments, His Church. Sanctity consists in believing and receiving these divine communications, of which Jesus Christ is the source, the instrument, and the end; consequently, it also consists in uniting ourselves with Him by loving Him, and in modelling ourselves upon Him by imitating Him; it can and ought to pervade every life, the busiest as well as the simplest.
About the Topic:
St. Francis de Sales gives 18 "rules of life" in his book The Secret of Sanctity. Some you would be able to guess, others you might not. We talk about them in this week's episode.
---
CONGRATULATIONS TO The Catholic Woodworker FOR OPENING UP A NEW OFFICE BUILDING! WE ARE GRATEFUL FOR YOUR SUPPORT AND INCREDIBLY HAPPY FOR YOUR CONTINUED SUCCESS:
Use promo code TCMS10 for 10% off all purchases.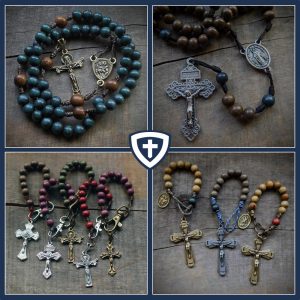 ---
TIME CODES: If this is your first time listening to The Catholic Man Show, we do 3 things almost every episode:1.) Open, review, and enjoy a man beverage – Minutes 1-12.2.) Highlight a man gear – Minutes 12-24.3.) Have a manly conversation – Minutes 24-48If you haven't listened to The Catholic Man Show before, check out our previous episodes here. Subscribe to our  YouTube channel to watch past episodes.
---
Want to help The Catholic Man Show?
By giving us a rating on iTunes, it helps others find the show.
Want to say up with The Catholic Man Show? Sign up for our mailing list: Click Here
Looking for a prayer to pray with your wife? Check this blog out.
Are you getting our emails? Sign up for our newsletter where we give you all bacon content – never spam.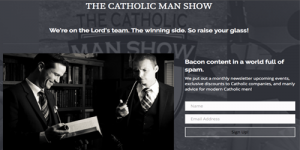 ---
If you enjoyed this episode of The Catholic Man Show and are looking to protect your family from the dangers of the internet, go to Covenant Eyes and use promo code "Catholicman" for a 30-day free trial of keeping your family safe.
It's getting colder outside – time to get your TCMS stocking cap!