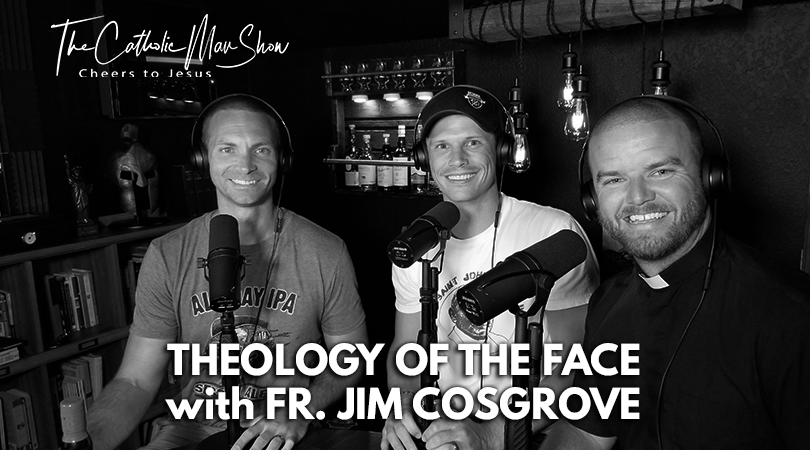 The Theology of the Face with Fr. Jim Cosgrove
Scroll to the bottom of the page for the show transcript
USE PROMO CODE "MANSHOW7" FOR THIS MONTH WHEN ORDERING SAINTCARDS AND GET AN ADDITIONAL $7 OFF!
We are looking for a few men who are taking their faith seriously. Support the show – Get awesome thank you gifts
An audio recording of the promotion to the devotion of the Most Precious Blood
About our drink:
Ardbeg Wee Beastie
IT'S A MONSTER OF A DRAM
Ardbeg Wee Beastie is the latest permanent expression to join the Distillery's Ultimate Range. At just five years old, Wee Beastie is a feisty young creature with a formidable taste.
SOMETHING BIG AND SMOKY…
Our whisky creators set out to make the rawest, smokiest Ardbeg ever. The result is Ardbeg Wee Beastie and this tongue-tingling, beautifully smoky dram is the youngest Ardbeg we've ever made.
On the snout, intense aromas of cracked blacked pepper mingle with sappy pine resin and a sharp tang of smoke. Suddenly, an explosive mouthfeel bursts forth with chocolate, creosote and tar. Savoury meats sink into the palate before the long salty mouthcoating finish slinks away… revealing the inner beast of this Islay icon.
Young and intensely smoky, this is a dram untamed by age. Matured in ex-bourbon and Oloroso sherry casks, Wee Beastie is perfect for enjoying neat or as the mouth-watering main ingredient in a powerfully smoky cocktail.
Non chill-filtered at 47.4%.
About our gear:
N/A
Our topic:
Theology of the Face
Here's the video we referenced in the episode:
If this is your first time listening to The Catholic Man Show, we do 3 things almost every episode:
TIME CODES:
1.) Open, review, and enjoy a man beverage – Minutes 1-12.
2.) Highlight a man gear – Minutes 12-24.
3.) Have a manly conversation – Minutes 24-48
If you haven't listened to The Catholic Man Show before, check out our previous episodes here.
Subscribe to our  YouTube channel to watch past episodes.
---
OnlineGreatBooks.com provides accountability, curation, community, and personal growth. SIGN UP USING PROMO CODE, "CATHOLICMAN" AND GET 25% OFF THE FIRST 3 MONTHS.

---
Want to help The Catholic Man Show?
By giving us a rating on iTunes, it helps others find the show.
Want to say up with The Catholic Man Show? Sign up for our mailing list: Click Here
Looking for a prayer to pray with your wife? Check this blog out.
Are you getting our emails? Sign up for our (almost) monthly newsletter where we give you all bacon content – never spam.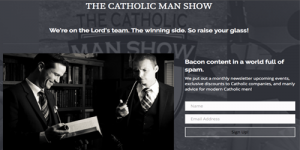 ---
If you enjoyed this episode of The Catholic Man Show on spiritual warfare and are looking to protect your family from the dangers of the internet, go to Covenant Eyes and use promo code "Catholicman" for a 30-day free trial of keeping your family safe.