Haylee & Pamela join TCMS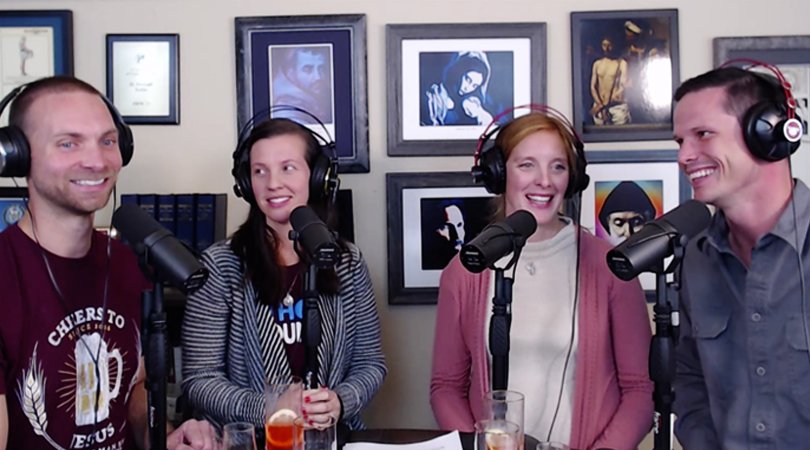 Our wives join us to answer Q&A. We talk about prayer life, family life, and marriage.
We are looking for a few men who are taking their faith seriously.
If you enjoyed this episode with our wives then join us on Patreon: Extra content, great thank you gifts, exclusive access to Adam and David, private FB page, and much more.
About our drink: Homemade Mead
About the gear: N/A
About our topic: Q&A with our wives.
Drinking: Mead
Gear: N/A
Answering Q&A with our wives
If this is your first time listening to The Catholic Man Show, we do 3 things almost every episode:
TIME CODES:
1.) Open, review, and enjoy a man beverage – Minutes 1-12.
2.) Highlight a man gear – Minutes 12-24.
3.) Have a manly conversation – Minutes 24-48.
If you haven't listened to The Catholic Man Show before, check out our previous episodes here.
Want to help The Catholic Man Show?
By giving us a rating on iTunes, it helps others find the show.
Want to say up with The Catholic Man Show? Sign up for our mailing list: Click Here
Looking for a prayer to pray with your wife? Check this blog out.
Are you getting our emails? Sign up for our (almost) monthly newsletter where we give you all bacon content – never spam.