Identifying our root sins – Episode 146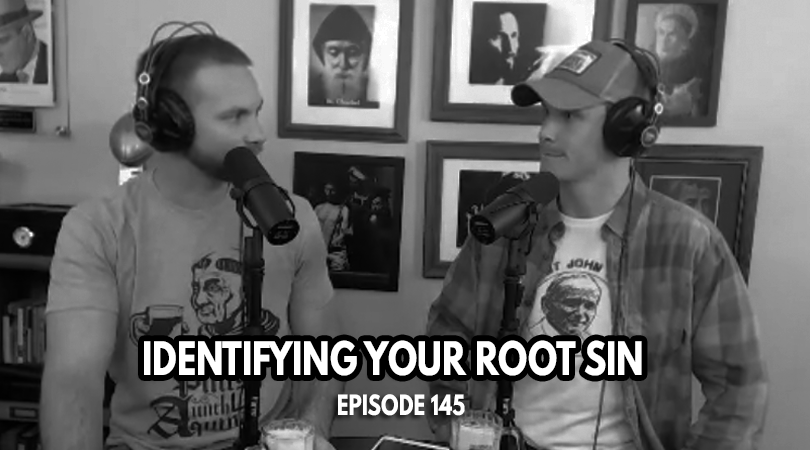 Identifying our root sins
We are giving away special gifts to patreon supporters this month only. Be sure to sign up. Any tier is entered to win the gifts. THE CATHOLIC MAN SHOW PATREON PAGE
Some of the resources we used for this episode come from www.spiritualdirection.com
If you want The Catholic Man Prayer Journal we discussed in this episode – click here
If this is your first time listening to The Catholic Man Show, we do 3 things almost every episode:
1.) Open, review, and enjoy a man beverage – Minutes 1-12.
2.) Highlight a man gear – Minutes 12-24.
3.) Have a manly conversation – Minutes 24-48.
DRINK: Black Mesa – Big Wheel IPA
GEAR: Catholic Man Prayer Journal
TOPIC: Identifying your root sins
If you haven't listened to The Catholic Man Show before, check out our previous episodes here.
Want to help The Catholic Man Show?
By giving us a rating on iTunes, it helps others find the show.