The manliest way to spend $10/month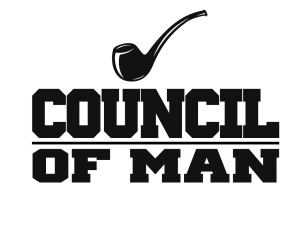 You can support our mission by joining the Council of Man.
Are you tired of men with no morals writing the rules of engagement in the arena of manhood? Are you ready to join like-minded men in the pursuit of holiness and virtue? Do what Patrick Coffin, Bear Woznick, Sam Guzman, and many more did and join The COUNCIL OF MAN!
With multiple tiers of support available, you can support The Catholic Man Show with just a $4/mo pledge! 100% of all proceeds go back into the show to make it a better experience for you and other men around the country wanting to live their Catholic faith. 
Join one of the fastest growing Catholic men's groups in the country! #CheerstoJesus
LEVELS OF SUPPORT ON PATREON
$25/mo
Interview 1 member/month from this tier
All benefits of The Supporter and The Gentleman
CURRENT COUNCIL OF MAN MEMBERS
What supporters of TCMS are saying:
This is needed now more than ever! - Michael Miley, Drummer of Rival Sons
Catholic Imagery highly recommends adding TCMS to your spiritual warfare regiment today and whole-heartily endorses TCMS. -Scott Varga, Founder and CEO of Catholic Imagery
TCMS is authentically masculine and a tremendous resource for men looking to grow in holiness. - Jonathan Conrad, The Catholic Woodworker
Men need to hear what they are called to be, while also being shown that reality through other men. TCMS offers such a witness in a time when it is so needed. - Fr. Nicholas Blackwell, The Frank Friar
In a world where men are under attack for our very nature, a show like TCMS is exactly what is needed in the Church. - The.Basic.Catholic, Catholic Instagram Account