ARE YOU A CATHOLIC PRIEST LOOKING FOR SOMETHING TO PASS OUT AFTER CONFESSIONS TO HELP MEN AND WOMEN BREAK FREE FROM PORNOGRAPHY?
Covenant Eyes is the industry leader in screen accountability and blocking pornography from all internet devices. The Catholic Man Show has partnered up with Covenant Eyes to give anyone a 30-day free trial by using the code, "CATHOLICMAN". We will send you, for free, cards to pass out after confession to anyone who may need them.
On the front side is our covenant eyes discount code. One the backside is the opportunity for men to get plugged into a group of Catholic men who are wanting to live a virtuous life and fulfill the vocation God has called them to.
Here's what they look like: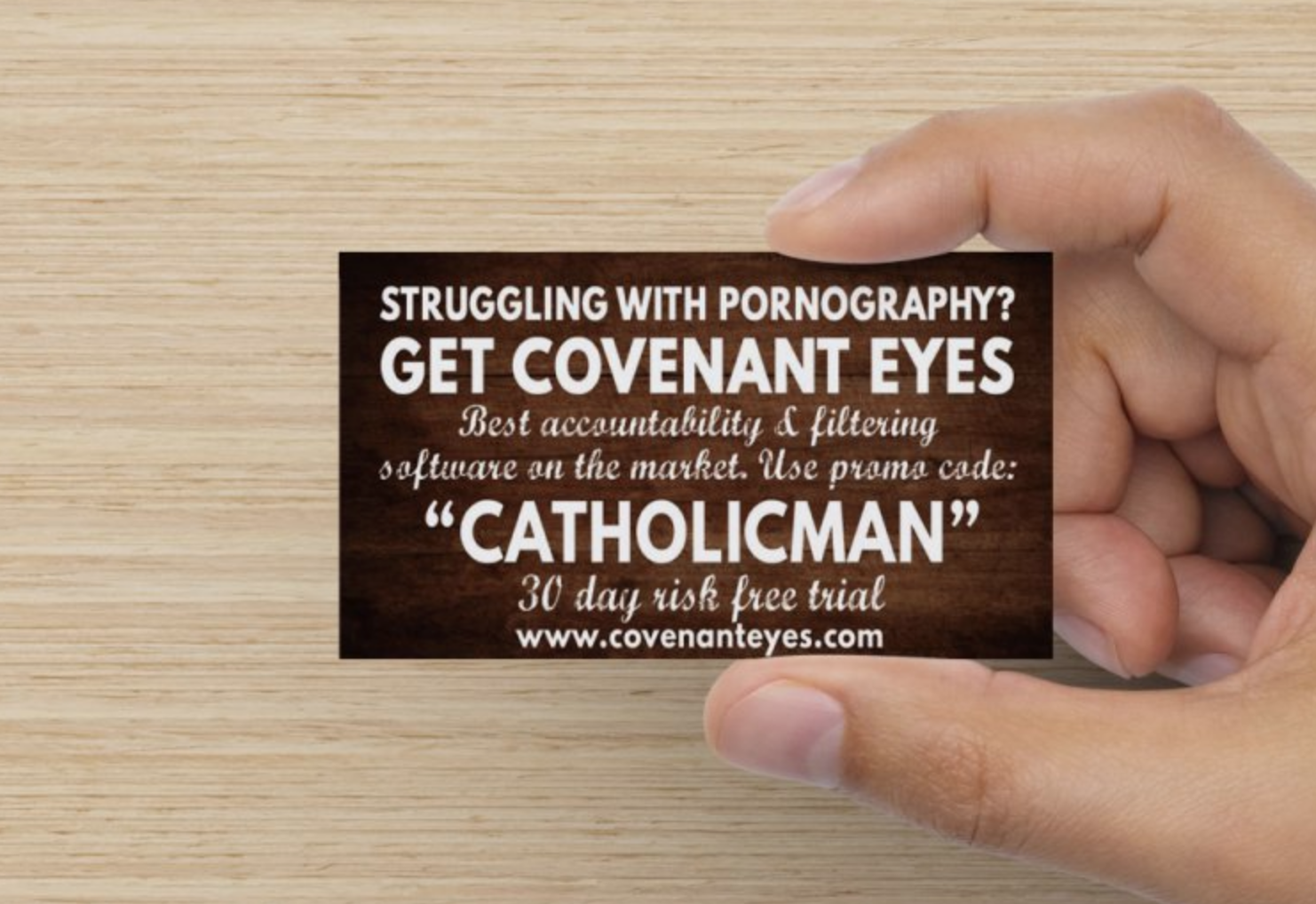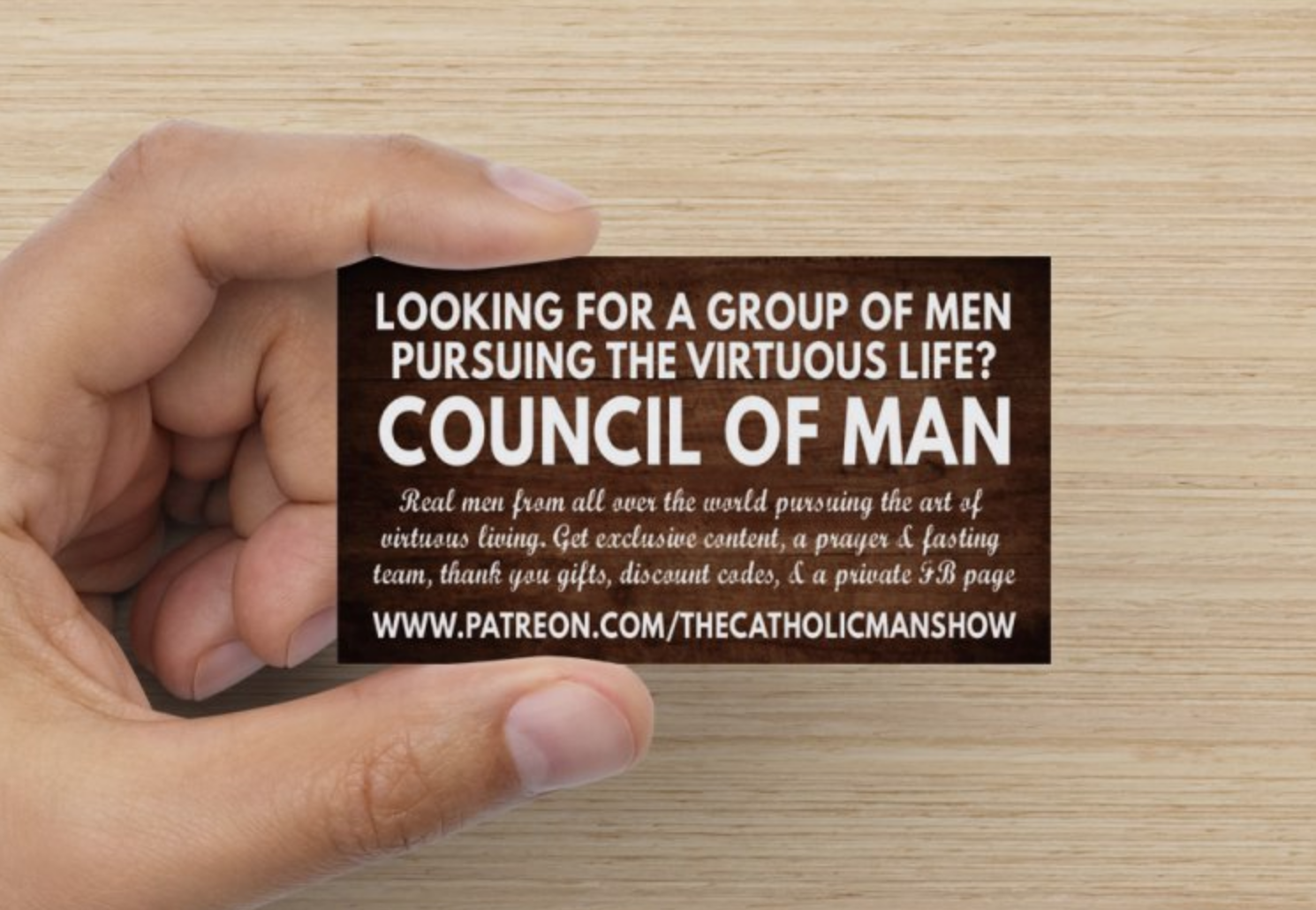 SUBMIT YOUR MAILING ADDRESS BELOW AND WE WILL SEND YOU THESE CARDS FREE OF CHARGE
How Covenant Eyes helps protect you and your family from the dangers of the internet:
Screen Monitoring
Our software periodically captures screenshots of your screen activity and stores them securely on your device.
Screenshot Analysis
Advanced artificial intelligence analyzes those screenshots, on your device, for explicit imagery.
Screenshot Processing
The software rates the images, blurs them to protect your privacy, then prioritizes them based on content.
Activity Reporting
A report of concerning activity, circumvention attempts and other activity is sent to you and your ally.