7 Steps to bring the Liturgical Life Home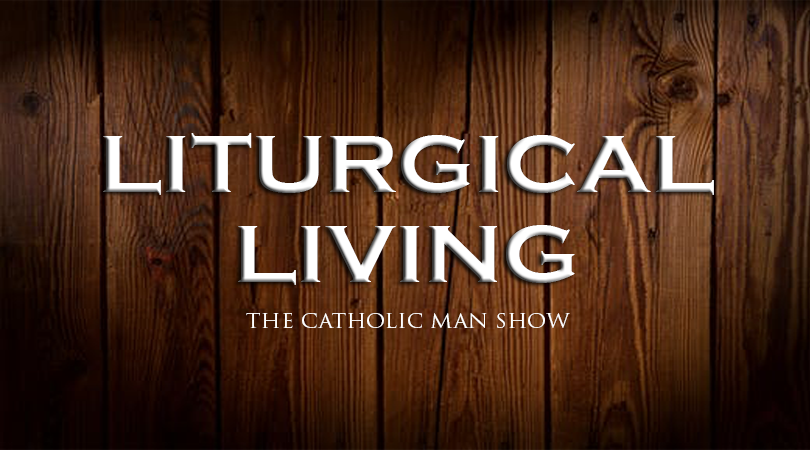 Bringing the Liturgical Life Home
It is vital we do all that we can to sanctify our homes and families we have been given charge over. What many family men do not understand is that a great responsibility has been placed directly on their shoulders. You see, the home is another way of saying, "The Domestic Church" because all holy instruction begins in the home. Those of us who have children must understand that though by flesh they are yours – your children actually belong to God. Your children came from God and are going back to Him and it is YOUR responsibility that they know, love, and serve Him in this life so that they may be with Him in the next for eternity. Not only this, but it is our sacred duty to also lead our wives and the women in our family toward God in all humility and purity for their sanctification. No pressure, right? Yes, brothers, this is no easy task for you are always sought after by the evil one that you may be assailed by his wicked snares. Satan and his apostate hosts hungrily lurk about your doorstep looking for a chink in your armor so as to widen it! As Christ has said,
No man can enter into the house of a strong man and rob him of his goods, unless he first bind the strong man, and then shall he plunder his house. – Mark 3:27
Sir, you are that Strong Man. You are what stands in the way of the thief that all his dastardly deeds may come to nothing. And what are the 'goods'? Your wife and children are the goods or anyone else you have been given charge over to lead or give care to. Make no mistake about it… you are in a war for the minds and souls of those around you as well as yourself. This is no game and we have no time for silly tips and happy-go-lucky positive vibes to get you through. We need help from God Himself with all the angels and the saints in accompany of all the graces possible to frustrate the plans of our enemies. We need Christ and His Church to defend, safeguard, and arm us in this battle. We need to learn how to bring what is found in the Mass to the Domestic Church.
There are several ways you can do this for your family and yourself.
1. Be Aware of the Liturgical Seasons
For one, be aware of the Liturgical Season and always keep notice of special feast days as well as holy days of obligation. These days it is incredibly easy to keep track of the Church's calendar – all one needs to do is simply download a Roman Catholic app like Laudate or iPieta and viola! You are already one step in to living liturgically.
2. Daily Readings
Take time to prayerfully read the daily readings of the Church as often as you can; make the daily readings a conversation piece at the breakfast, lunch, and dinner table. Share the faith God granted you with those around you in your home which is the light they need in their lives.
3. Pray with and in front of your family
Pray with and in front of your family – Make sure your children see and hear you do it even if they are not interested at the moment. But do not go alone in prayer always – take the initiative and make it mandatory that your wife and children come before you at some point in your day for prayer and for YOU to bless THEM. I suggest blessing them with holy water from your local Catholic Church quoting Sacred Scripture chapters and verses that concern with healing and sanctification.
4. Prep work before Sunday Mass
Before Sunday Mass, read the readings aloud before all your household so that their minds may be filled with the truth of the Gospel before they even step foot in the church. This is a splendid time to open the floor to discussion with one another about what was just heard. *take time to read Sunday's readings beforehand and research what you do not understand so that you may be ready to explain when questions arise.
5. The Rosary
Pray the Rosary together! Arguably, there is no greater devotion in the Church than that of the Most Holy Rosary. With it, you are literally praying the Gospel and compiling grace upon grace throughout your household as well as casting out many infernal spirits from your home and possibly your neighborhood.
6. During Mass…
Prayerfully place yourself at the foot of Christ's Cross during the Mass – because you have been placed there already! It may not be obvious on the surface when we are in the Mass – sure there is the Priest and altar server(s) – maybe a deacon. But call to mind the Last Supper and His Passion, Crucifixion, and Resurrection when you are there to adore Him in the Most Blessed Sacrament of the Altar. Convey this truth to those of your household to further justify the reason to show piety and reverence when entering the House of God.
7. Family Altar
Build a family Altar! It does not matter where you build a family altar but build it in a place in your home where your household may freely share the room in prayer and thoughtfulness of holy truths. Make that prayer room a place of piety and reverence also so as to prepare little ones for the Mass.
Taking these steps are just the basics my friends but they are vital in bringing to the Domestic Church what is necessary to invite the peace of the Holy Spirit into you and your family. Take time to furnish your home as a place of honor for Christ the King and you shall be blessed indeed! Amen.
---
THE DOMESTIC CHURCH INTERVIEW SERIES