Coming up this week – Bear Woznick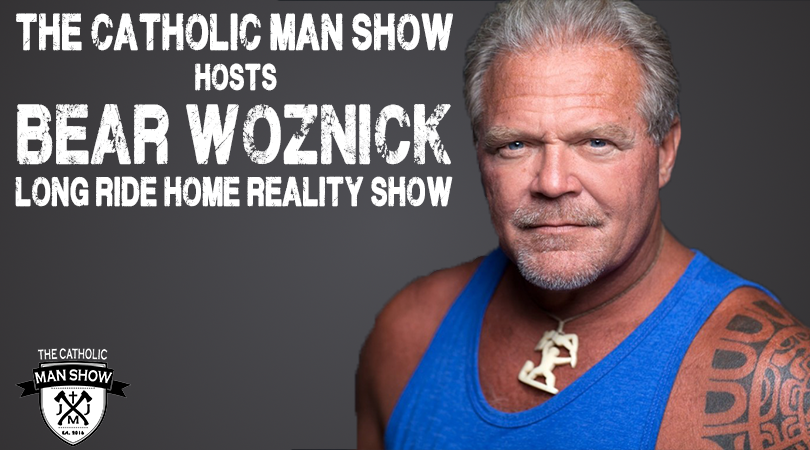 Bear Woznick – Long Ride Home
This week Adam and David have a special guest on The Catholic Man Show. Bear Woznick is a World Campion surfer, certified Ninja Black Belt, cast member of Fox Fuel TV's adventure show "Clean Break", and the star of the new EWTN reality show "Long Ride Home".
Bear was kind enough to ask us to be a guest on his radio show, Deep Adventure Radio, but it wasn't until the beginning of April this year that Adam and David had the opportunity to meet Bear in person at the Oklahoma Catholic Men's Conference. See the clip below!
EWTN and Bear Woznick have collaborated on a new reality show called, "Long Ride Home".
EWTN airs the program on Sundays at 11pm eastern. You can also Stream the show online at ewtn.com or download the EWTN app at ewtnapps.com to watch.
Watch episode 1 here:
Tune in Thursday at 7pm central on St. Michael Catholic Radio, Christ the King Radio, and Oklahoma Catholic Broadcasting or subscribe to our podcast to catch the episode at your convenience.
Last week's episode of The Catholic Man Show can be found here.
Prayer of Purity by St. Thomas Aquinas