Into the Breach – Episode 94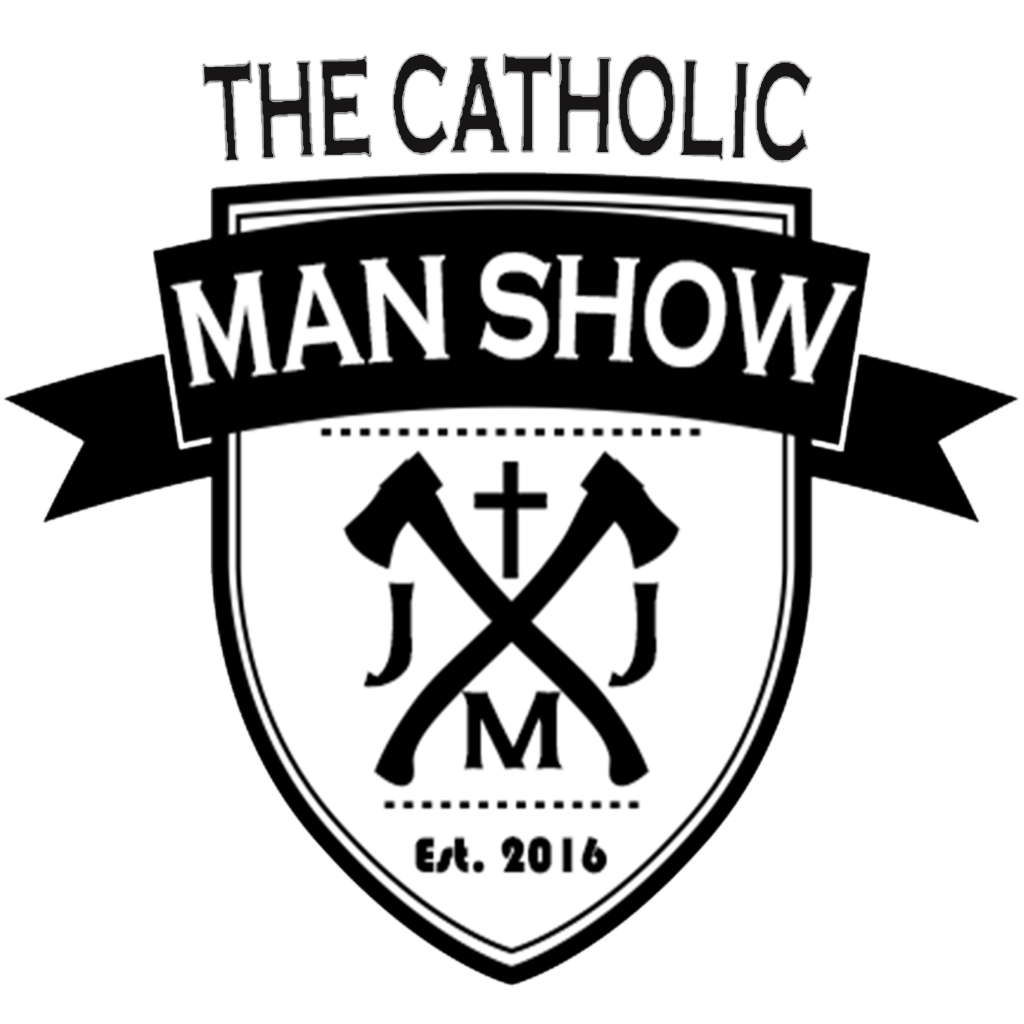 We are live from the Into the Breach Phoenix Men's conference! A special shoutout to all the men that helped make that happen: Steve Pettit, Brian Laspisa, Brad Kidd, and many more!
This week's episode is sponsored by Catholic Coffee Club. Every premium bag from Catholic Coffee Club creates a donation to the vocations, which is our seminarians, active priests, and retired priests. Their goal is to provide a superior coffee, that was free from filler coffee beans. Their mission statement is simple: Never make excuses for quality, sell the best, be honest, and give to fulfill the corporal acts of mercy. Check out their Facebook page.
If this is your first time listening to The Catholic Man Show, we do 3 things every episode:
1.) Open, review, and enjoy a man beverage – Minutes 1-12.
2.) Highlight a man gear – Minutes 12-24.
3.) Have a manly conversation – Minutes 24-48.
We thought being at a men's conference, it was only fitting to discuss the topic of brotherhood. Enjoy!
This is what we talk about in this week's episode.
MAN DRINK: Catholic Coffee Club Coffee
MAN GEAR: Firepit
MAN TOPIC: Brotherhood
If you haven't listened to The Catholic Man Show before, check out our previous episodes here.
Want to help get the word out? Please rate The Catholic Man Show on iTunes.
---
Men's Conferences:
Oklahoma Catholic Men's Conference: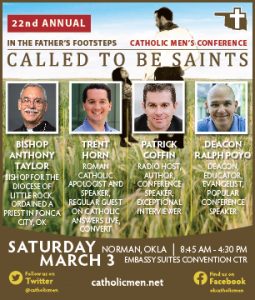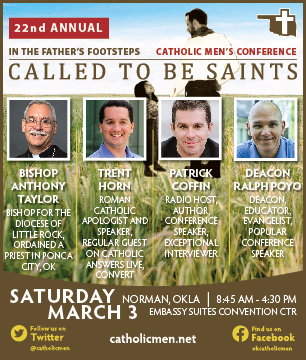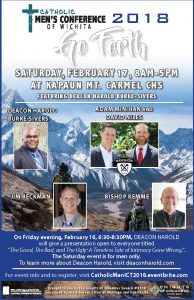 ---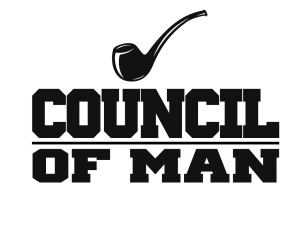 A manly way to support – $10 bucks a month
If you enjoy The Catholic Man Show and want to support us, we have started Council of Man. Members of the Council will be given a free TCMS glencairn glass, private Facebook Group, newsletters, access to private content on our website, and more in exchange for a $10/month pledge. Join us as we grow together and continue developing a community of men who want to pursue holiness and the lost art of living virtuously. Cheers to Jesus my friends!