Acquired and Infused Virtues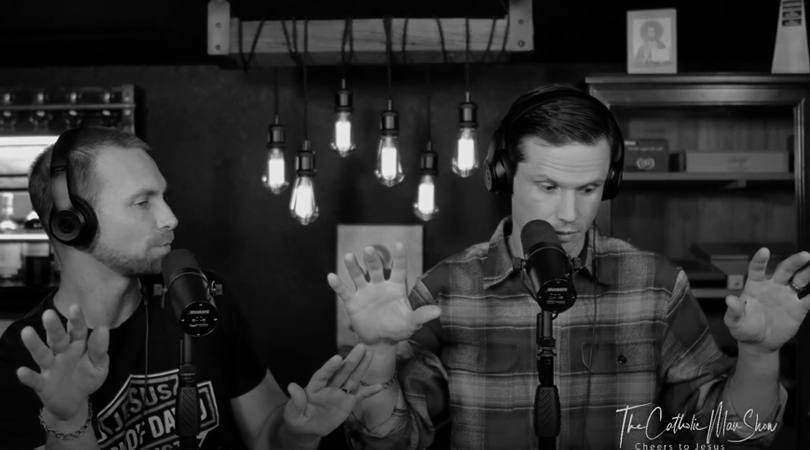 Acquired and Infused Virtues: What are they? Did Christ have them? How do you grow in them?
Become a Patron! Over 40 interviews, a course with Karlo Broussard, a 10 part series on the domestic church, a course on fitness and virtue by Pat Flynn, and free thank you gifts for supporting the show!
---

Travel to Italy, the Holy Land, Scotland, or Europe. Take a Catholic pilgrimage cruise or mix in Faith and Food or Faith and Fitness. No matter where you travel with Select, you will be embraced by faith. All our trips feature daily mass, unparalleled access to sacred sites, local guides that speak your language, and excellent accommodations. We have been helping pilgrims put their feet in the places their faith began for over 30 years. We want to help YOU experience the fun and faith-enriching power of pilgrimage. Click here
---
About our drink:
Our unique Four Stage Aging Process for Ultimate Smoothness finished in Palo Cortado Sherry Casks.
Dewar's Double Double 27-Year-Old is finished in Palo Cortado sherry casks, this blend delivers heady, aromatic, floral notes with honeyed fruits and subtle spice and the characteristic silky smooth finish.
Innovation comes in many forms, and in 2019 our Master Blender, Stephanie Macleod, released a new range of Blended Scotch Whiskies with a Four Stage Ageing Process for Ultimate Smoothness. This may sound like an indulgence but the series has been picking up gold medal awards the world over since being released.
We believe that in order to do things right and get the best results you should put in double the effort; everything else is just a job half done. So we asked ourselves how we could put in double the effort to our range that was already Double Aged for Extra Smoothness…and it was obvious..double it!
Our Double Double Series has been aged, blended together, aged again, then finished in sherry casks for the Ultimate Smoothness.
About our gear:
The Thomist appeals to a wide international readership in the university, the seminary, and the Church. In the tradition and spirit of Thomas Aquinas, it seeks to promote original and penetrating inquiry into the full range of contemporary philosophical and theological questions. It undertakes particularly to support sustained discussion of issues of philosophy and systematic theology, where such discussion can be advanced by creative use of the thought of Aquinas and significant authors in the Thomistic tradition. In this way The Thomist seeks to cultivate a fruitful dialogue between modern and contemporary philosophical systems and the classical tradition of philosophy and Christian theology.
About the Topic:
Acquired: Virtue that we cultivate by our own efforts. Acquired virtues can be strengthened progressively over time. Aquinas holds that acquired virtue can be a life of continuous growth and progress.
Infused: Given by God alone. Habitual grace is the accidental form that modifies the essence of the soul so as to give the human person a participation in the divine nature. Infused virtues can also grow over time.
Stages of growth:
Beginner – avoiding sin and preserving the gift of charity.
Proficient – Strengthen charity by steadily advancing in greater works
Perfect – Whose exercise of charity is directed at uion with and enjoyment of God
The strengthening of a habit enables one to perform greater acts in accordance with that virtue the 1. Promptness 2. Pleasure 3. Ease.
Acquired virtues are both generated and increased by gradual strengthening of reason's imprint on the appetitive powers through human acts, but "our acts are not the active causes of the increase of charity and the other infused virtues," just as our actions are not the active causes of infused virtues' coming to be in the first place. The increase of the infused virtues is due to God's action, just as their initial infusion is God's gift.
---
This episode is sponsored by:
We point out what companies, organizations and charities are aligned with Christian Values, and which are not, so you can make morally informed decisions on what to do with your capital.
Use promo code TCMS2021 for a 1 month free subscription. 
TIME CODES: If this is your first time listening to The Catholic Man Show, we do 3 things almost every episode:1.) Open, review, and enjoy a man beverage – Minutes 1-12.2.) Highlight a man gear – Minutes 12-24.3.) Have a manly conversation – Minutes 24-48If you haven't listened to The Catholic Man Show before, check out our previous episodes here. Subscribe to our  YouTube channel to watch past episodes.
---
Want to help The Catholic Man Show?
By giving us a rating on iTunes, it helps others find the show.
Want to say up with The Catholic Man Show? Sign up for our mailing list: Click Here
Looking for a prayer to pray with your wife? Check this blog out.
Are you getting our emails? Sign up for our newsletter where we give you all bacon content – never spam.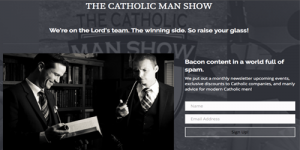 ---
If you enjoyed this episode of The Catholic Man Show and are looking to protect your family from the dangers of the internet, go to Covenant Eyes and use promo code "Catholicman" for a 30-day free trial of keeping your family safe.
It's getting colder outside – time to get your TCMS stocking cap!