Appetites and Temperance with Fr. Aquinas Guilbeau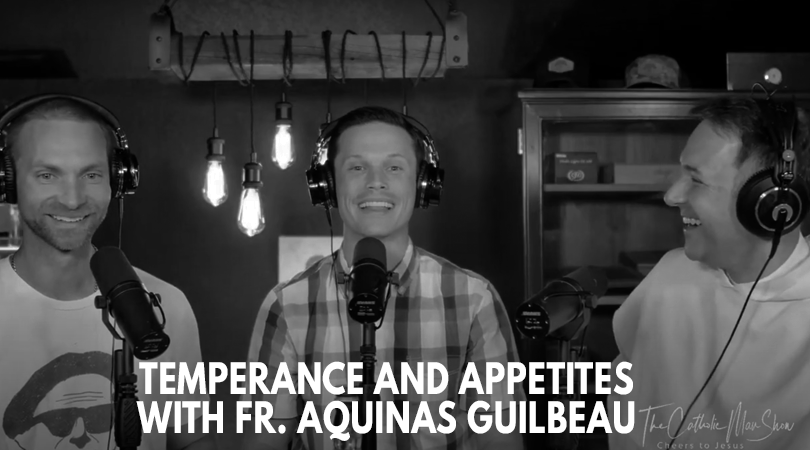 Fr. Aquinas Guilbeau joins us to talk about the Thomistic understanding of the virtue of Temperance.
Scroll to the bottom of the page for the show transcript
Check out our store and find TCMS stocking caps and hats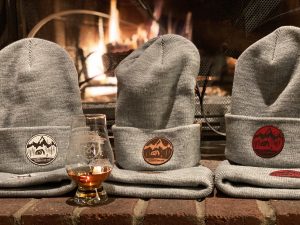 ENJOY THE SHOW AND WOULD LIKE TO SEE MORE? SUPPORT TCMS, GET AWESOME THANK YOU GIFTS, AND HELP SPREAD THE WORD.
Become a Patron! Over 40 interviews, a course with Karlo Broussard, a 10 part series on the domestic church, and free thank you gifts for supporting the show!
---

Travel to Italy, the Holy Land, Scotland, or Europe. Take a Catholic pilgrimage cruise or mix in Faith and Food or Faith and Fitness. No matter where you travel with Select, you will be embraced by faith. All our trips feature daily mass, unparalleled access to sacred sites, local guides that speak your language, and excellent accommodations. We have been helping pilgrims put their feet in the places their faith began for over 30 years. We want to help YOU experience the fun and faith-enriching power of pilgrimage. Click here
---
About our drink:
Torabhaig Single Malt Scotch Whisky
Torabhaig is another of the traditional farm steading-turned distillery projects cropping up across Scotland in recent years, though its output is significantly larger than many of its peers.
Skye's second distillery is configured to produce a traditional island-style malt whisky – medium-weight and medium-peated with a long fermentation in wooden washbacks and plenty of copper interaction providing a fruit-forward spirit.
Every drop of its spirit will be earmarked for bottling as a single malt to begin with, though expect to see some siphoned off for blending further down the line.
About our gear:
N/A
About the Topic:
[From the Summa] As stated above (I-II:55:3), it is essential to virtue to incline man to good. Now the good of man is to be in accordance with reason, as Dionysius states (Div. Nom. iv). Hence human virtue is that which inclines man to something in accordance with reason. Now temperance evidently inclines man to this, since its very name implies moderation or temperateness, which reason causes. Therefore temperance is a virtue.
About Our Guest:
A native of Louisiana, Fr. Aquinas Guilbeau, O.P., entered the Dominican Province of St. Joseph in 2005. After several years of pastoral work in New York City, Fr. Guilbeau began doctoral studies in moral theology at the University of Fribourg, where he completed a dissertation on St. Thomas Aquinas's doctrine of the common good. In addition to his teaching, Fr. Guilbeau serves as senior editor of Aleteia.org (English edition). He is also the current prior of the Dominican House of Studies.
---
The Catholic Woodworker:
Check out The Catholic Woodworker's home altars. USE PROMO CODE "TCMS" for 10% off and so they know we sent you!
Volume Discounts (15% off 3, 20% off 5, 30% off 10)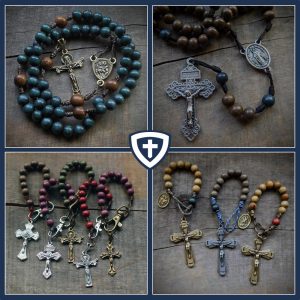 ---
TIME CODES: If this is your first time listening to The Catholic Man Show, we do 3 things almost every episode:1.) Open, review, and enjoy a man beverage – Minutes 1-12.2.) Highlight a man gear – Minutes 12-24.3.) Have a manly conversation – Minutes 24-48If you haven't listened to The Catholic Man Show before, check out our previous episodes here. Subscribe to our  YouTube channel to watch past episodes.
---
Want to help The Catholic Man Show?
By giving us a rating on iTunes, it helps others find the show.
Want to say up with The Catholic Man Show? Sign up for our mailing list: Click Here
Looking for a prayer to pray with your wife? Check this blog out.
Are you getting our emails? Sign up for our newsletter where we give you all bacon content – never spam.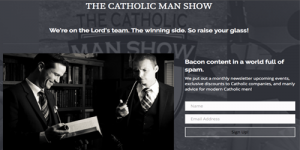 ---
If you enjoyed this episode of The Catholic Man Show and are looking to protect your family from the dangers of the internet, go to Covenant Eyes and use promo code "Catholicman" for a 30-day free trial of keeping your family safe.