Aquinas on Praying without Ceasing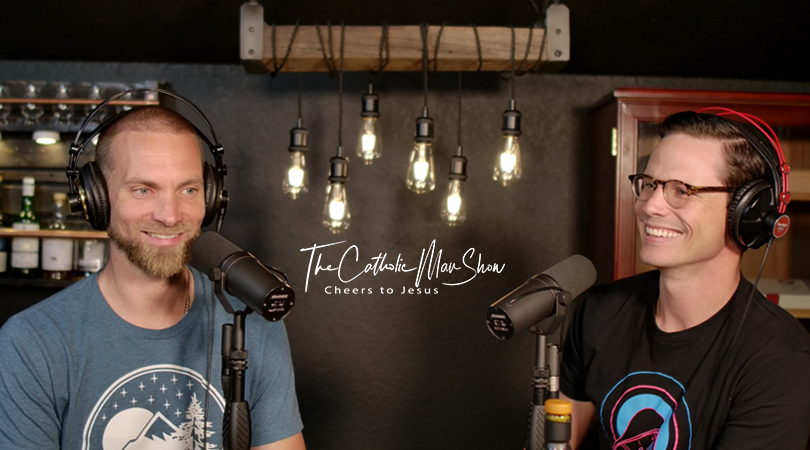 St. Thomas Aquinas on Praying without Ceasing
We are looking for a few men who are taking their faith seriously.
New post on patreon – Praying the Rosary with St. Louis de Montfort
If you enjoyed this episode us on Patreon: Extra content, great thank you gifts, exclusive access to Adam and David, private FB page, and much more.
About our drink:
Lagavulin Offerman Edition is an Islay Single Malt Scotch Whisky aged for 11 years inspired by Hollywood celebrity Nick Offerman from the hit TV show Parks & Recreation. "I have traveled the world and sampled many attempts at pleasing nectars, but it is solely this distillation of Islay; a tiny, charismatic Scottish isle, that has claimed my palate." – Nick Offerman
About our gear:
Legacy Icons is proud to offer our own selection of the best incenses we have found from around the world. Whether for use at home or in church, these are sure to augment your prayers as they "arise like incense" before God.
About our topic:
7 conditions for authentic prayer: Complete, humble, continual, devout, vigilant, insistent, and loving.
Forms of continual prayer:
One who does not neglect the times they should be praying – prays always.
Pray constantly means to pray continuously. Everything we do comes from desire. If we desire what is good, namely God's will, then our works can become a form of prayer.
Giving of Alms. A cause of continual prayer. For the person who receives the alms, prays for you, even when you are asleep.
If this is your first time listening to The Catholic Man Show, we do 3 things almost every episode:
TIME CODES:
1.) Open, review, and enjoy a man beverage – Minutes 1-12.
2.) Highlight a man gear – Minutes 12-24.
3.) Have a manly conversation – Minutes 24-48.
If you haven't listened to The Catholic Man Show before, check out our previous episodes here.
Subscribe to our  YouTube channel to watch past episodes.
OnlineGreatBooks.com provides accountability, curation, community, and personal growth. SIGN UP USING PROMO CODE, "CATHOLICMAN" AND GET 25% OFF THE FIRST 3 MONTHS.

Want to help The Catholic Man Show?
By giving us a rating on iTunes, it helps others find the show.
Want to say up with The Catholic Man Show? Sign up for our mailing list: Click Here
Looking for a prayer to pray with your wife? Check this blog out.
Are you getting our emails? Sign up for our (almost) monthly newsletter where we give you all bacon content – never spam.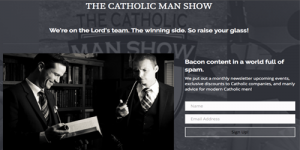 If you enjoyed this episode of The Catholic Man Show on spiritual warfare and are looking to protect your family from the dangers of the internet, go to Covenant Eyes and use promo code "Catholicman" for a 30-day free trial of keeping your family safe.