Brett McKay: Art of Manliness (Replay)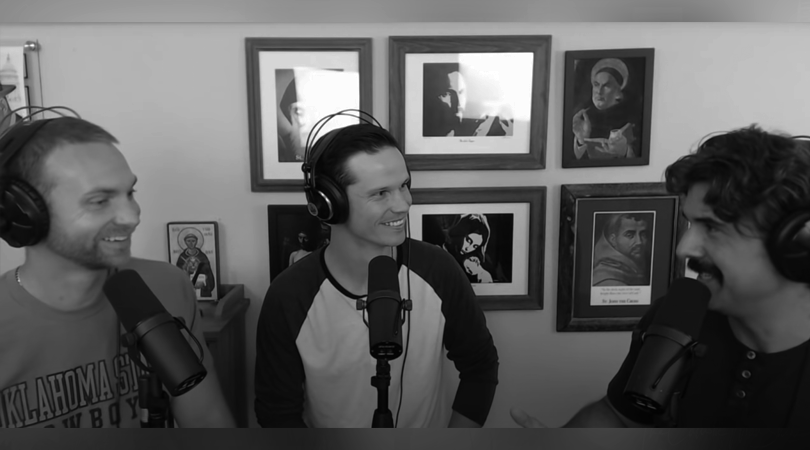 The Art of Manliness
Special Guest: Brett McKay

ENJOY THE SHOW AND WOULD LIKE TO SEE MORE? SUPPORT TCMS, GET AWESOME THANK YOU GIFTS, AND HELP SPREAD THE WORD.
Become a Patron! Over 40 interviews, a course with Karlo Broussard, a 10 part series on the domestic church, and free thank you gifts for supporting the show!
---

Travel to Italy, the Holy Land, Scotland, or Europe. Take a Catholic pilgrimage cruise or mix in Faith and Food or Faith and Fitness. No matter where you travel with Select, you will be embraced by faith. All our trips feature daily mass, unparalleled access to sacred sites, local guides that speak your language, and excellent accommodations. We have been helping pilgrims put their feet in the places their faith began for over 30 years. We want to help YOU experience the fun and faith-enriching power of pilgrimage. Click here
---
Brett McKay founded the Art of Manliness in 2008 and has grown it into the largest independent men's interest magazine on the web.
Here are a few examples of Brett's work:
100 Skills Every Man Should Know
How to Increase Testosterone Naturally
Brett McKay's Books:
The Illustrated Art of Manliness
The Art of Manliness Podcast
If you haven't listened to The Catholic Man Show before, check out our previous episodes here.
Want to help The Catholic Man Show?
Want to help get the word out? Please rate The Catholic Man Show on iTunes.
Want discounts to Catholic companies?
Hats, rosaries, candles, cigars, beef jerky, and Catholic Comic book. Great gifts for all Catholic families. Check it out here