Canon Law Questions with Fr. David Webb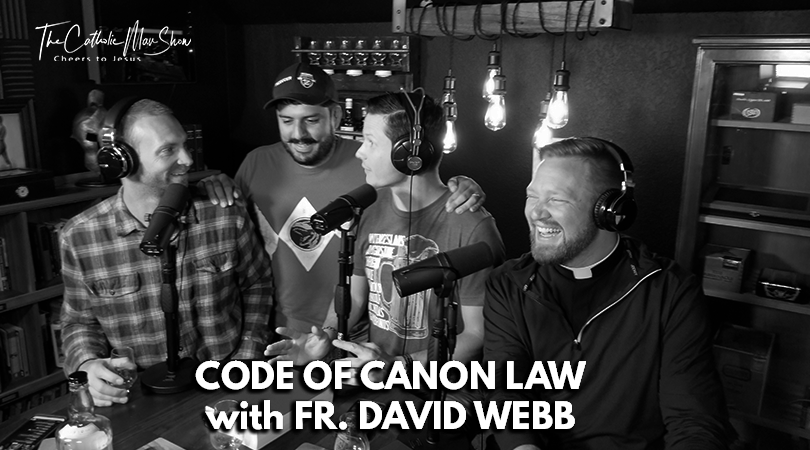 Code of Canon Law with Fr. David Webb
Scroll to the bottom of the page for the show transcript
ENJOY THE SHOW AND WOULD LIKE TO SEE MORE? SUPPORT TCMS, GET AWESOME THANK YOU GIFTS, AND HELP SPREAD THE WORD.
PATREON AUDIO: BULL OF CANONIZATION OF ST. FRANCIS

About our drink:
A sherried expression from the Kurayoshi range, created by little-known Japanese whisky producer Matsui Shuzou (also known for sake and shochu). These whiskies are blended malts, made with whiskies distilled in Scotland and shipped over to Japan, where they're blended with Japanese whisky.
About our gear:
The Code of Canon Law
Here's a study edition that would be cool to have as a reference.
You can access the code of canon law on the Vatican website.
About the Topic:
What is the Code of Canon Law? Why is it important to Catholic dads? Is it infallible? We discuss these questions in this week's episode with Fr. David Webb.
About our Guest:
Fr. David Webb is the Associate Pastor of Christ the King Parish and Chaplain of St. Philip Neri Newman Center at the University of Tulsa
Here's a great introduction to Fr. David Webb.
TIME CODES:
If this is your first time listening to The Catholic Man Show, we do 3 things almost every episode:1.) Open, review, and enjoy a man beverage – Minutes 1-12.2.) Highlight a man gear – Minutes 12-24.3.) Have a manly conversation – Minutes 24-48
If you haven't listened to The Catholic Man Show before, check out our previous episodes here.
Subscribe to our  YouTube channel to watch past episodes.
---
OnlineGreatBooks.com provides accountability, curation, community, and personal growth. SIGN UP USING PROMO CODE, "CATHOLICMAN" AND GET 25% OFF THE FIRST 3 MONTHS.

---
Want to help The Catholic Man Show?
By giving us a rating on iTunes, it helps others find the show.
Want to say up with The Catholic Man Show? Sign up for our mailing list: Click Here
Looking for a prayer to pray with your wife? Check this blog out.
Are you getting our emails? Sign up for our (almost) monthly newsletter where we give you all bacon content – never spam.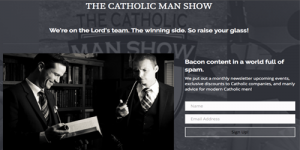 ---
If you enjoyed this episode of The Catholic Man Show and are looking to protect your family from the dangers of the internet, go to Covenant Eyes and use promo code "Catholicman" for a 30-day free trial of keeping your family safe.