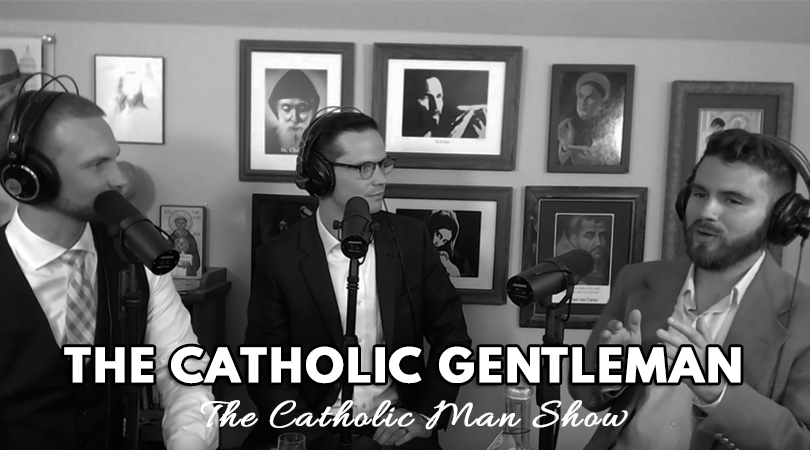 The Catholic Gentleman
This episode is sponsored by The Liturgical Institute. Use this link with the code "catholicman20" to get 20% off!
Like the shows where we have guests in studio? Join us on Patreon, so we can continue! 100% of the support we receive goes back into the show.
About our drink:
American Prairie™ Bourbon is named after the American Prairie Reserve, a group working to create the largest wildlife reserve in the lower 48 states.
High West Distillery is passionate about the American West's natural beauty. That's why we want to raise awareness of one of the most fantastic projects of our time: the American Prairie Reserve in northeastern Montana. This is an amazing effort to assemble the largest wildlife reserve in the lower 48 states. When stepping onto the plains of American Prairie Reserve, it's easy to imagine the landscape as Lewis and Clark and Native Americans saw it, with thundering herds of bison, racing bands of pronghorn antelope and prairie dog towns dotting the horizon. When complete, the Reserve will be approximately 5,000 square miles; larger than Yellowstone, Yosemite, and Grand Teton National Parks combined. Go to americanprairie.org to learn how to visit and support this worthy cause.
Capable of running at speeds up to 55 miles per hour, the pronghorn antelope is North America's fastest land mammal and performs the continent's second longest land migration of more than 500 miles. Because of their love of travel, pronghorn require large areas of open and intact grasslands. Moreover, pronghorn populations have decreased 98% since the 1800's due to habitat destruction. American Prairie Reserve helps pronghorn through its ongoing fence removal efforts and by conserving wildlife corridors.
Our American Prairie is a carefully crafted blend of straight bourbons at least 2 years old, (see highwest.com for technical details and sourcing.) making a great sipper and thoughtful person's whiskey. High West supports the American Prairie Foundation, to find out more go to americanprairie.org
About the gear:
"The Catholic Gentleman: Living Authentic Manhood Today" by Sam Guzman.
About our topic:
Virtue, Rituals, Manners, and all things Catholic Gentlemen
Drinking: High West Bourbon
Gear: The Catholic Gentleman: Living Authentic Manhood Today
Discussing all things related to the Catholic Gentleman
If this is your first time listening to The Catholic Man Show, we do 3 things almost every episode:
TIME CODES:
1.) Open, review, and enjoy a man beverage – Minutes 1-12.
2.) Highlight a man gear – Minutes 12-24.
3.) Have a manly conversation – Minutes 24-48.
If you haven't listened to The Catholic Man Show before, check out our previous episodes here.
Want to help The Catholic Man Show?
By giving us a rating on iTunes, it helps others find the show.
Want to say up with The Catholic Man Show? Sign up for our mailing list: Click Here
Looking for a prayer to pray with your wife? Check this blog out.
Are you getting our emails? Sign up for our (almost) monthly newsletter where we give you all bacon content – never spam.