In Defense of Erotic Love
What is eros and how do we as moderns understand erotic love? How does it help us grow closer to God? Is erotic love scandalous? We give a defense of erotic love with Deacon Harrison Garlick in this week's episode.
---

WE ARE PLANNING A TRIP TO IRELAND FOR 2022! WANT TO GO WITH US? WE ARE FINALIZING THE DETAILS. TO STAY UP-TO-DATE,  Click here
---
About our drink:
Talisker 18 year – From the Isle of Skye's only distillery. In the original Ian Fleming books, Talisker was James Bond's drink of choice, and it's a suitably rugged, explosive, & powerful malt for Bond's original rough-and-tumble persona. Refined, with smoke & peat. 2020 SIP Awards Platinum.
About our gear:
N/A
About the Topic:
Eros is an ascending love calling us up a "ladder of love," as we move from one rung to another until we can satiate in the divine beauty-itself.
Dcn. Harrison Garlick serves as a Great Books Tutor for the Alcuin Institute, and is the Chancellor of the Diocese of Tulsa and Eastern Oklahoma.
Article from Deacon Garlick on The Defense of Erotic Love
---
---
This episode is sponsored by:
We point out what companies, organizations and charities are aligned with Christian Values, and which are not, so you can make morally informed decisions on what to do with your capital.
Use promo code TCMS2022 for a 1 month free subscription.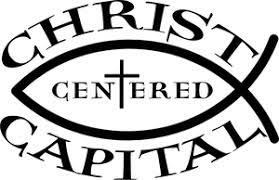 ---
There's a common thread among thousands of formerly sinful people we now call Saints.

They had a relationship with God.

Which then inspired them to 'set the world on fire' as Catherine of Sienna put it.

But, more specifically, it meant they put in the time.

They sat with the Lord. Spoke with Him. Listened to Him.

Daily.

They unveiled their hearts and wounds and problems to Him.

They offered him thanks and gratitude.

They left their sufferings with Him on the altar.

They begged for His help.

My question to you: are you putting in the time?

I'm not talking about time to just talk at Him or sit in church making a mental grocery list. I'm talking about time to build a consistent, honest relationship. Time to speak, and time to listen.

Whether you want to pray a daily holy hour or hit up adoration once a week, I have a guide here from the makers of Exodus 90 specifically about praying a Holy Hour.

Inside, you'll find a simple breakdown that shows you how to structure your time with the Lord.

You can grab the mobile-friendly guide for free at Exodus90.com/tcms
---
TIME CODES: If this is your first time listening to The Catholic Man Show, we do 3 things almost every episode:1.) Open, review, and enjoy a man beverage – Minutes 1-12.2.) Highlight a man gear – Minutes 12-24.3.) Have a manly conversation – Minutes 24-48If you haven't listened to The Catholic Man Show before, check out our previous episodes here. Subscribe to our  YouTube channel to watch past episodes.
---
Want to help The Catholic Man Show?
By giving us a rating on iTunes, it helps others find the show.
Want to say up with The Catholic Man Show? Sign up for our mailing list: Click Here
Looking for a prayer to pray with your wife? Check this blog out.
Are you getting our emails? Sign up for our newsletter where we give you all bacon content – never spam.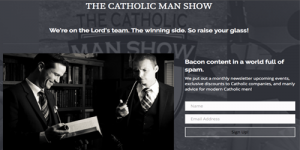 ---
If you enjoyed this episode of The Catholic Man Show and are looking to protect your family from the dangers of the internet, go to Covenant Eyes and use promo code "Catholicman" for a 30-day free trial of keeping your family safe.
It's getting colder outside – time to get your TCMS stocking cap!