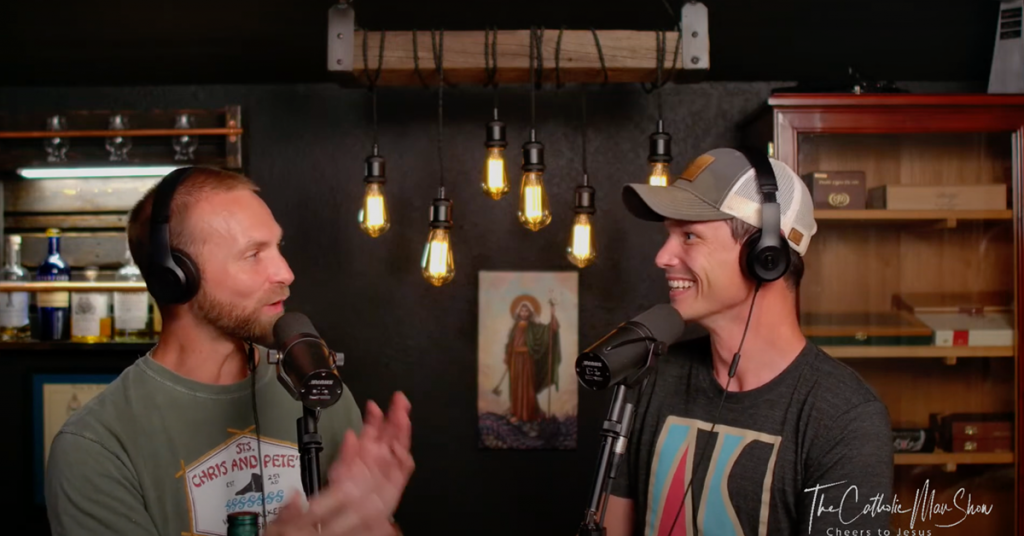 The source and summit of our faith… THE EUCHARIST! What is the Eucharist? What are the roots of the Eucharist? What did Jewish people expect during the Passover? We discuss this and more in this week's episode.
Become a Patron! Over 40 interviews, a course with Karlo Broussard, a 10 part series on the domestic church, a course on fitness and virtue by Pat Flynn, and free thank you gifts for supporting the show!
---

WE ARE GOING TO IRELAND WITH FR. SEAN DONOVAN AND THERE ARE STILL A FEW SPOTS LEFT! JOIN US – MORE DETAILS HERE.
---
LIVING BEYOND SUNDAY: MAKING YOUR HOME A HOLY PLACE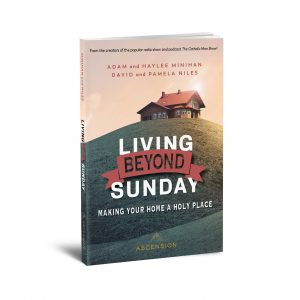 Our new book is available for pre-order from Ascension Press!
"I love this book. It provides wise counsel with beautiful simplicity. So, if you are looking to safeguard your family life from the wiles of the enemy and encourage your spouse and children to become the saints God is calling them to be, this is a book for you." – Fr Gregory Pine
Home life can be difficult and busy, and it's easy to get distracted from the point of it all: raising a family of saints.
In Living Beyond Sunday: Making Your Home a Holy Place, two married couples share what has helped them make their homes a place of encounter with God–a place where saints are being made.
About our drink:
Old Fashioned made with Wellers
Smokeshow Cocktail Smoker. Check it out here.
About the Topic:
We discuss the topics from Dr. Brant Pitre's book, "Jesus and the Jewish Roots of the Eucharist" and also discuss the USCCB's initiative for the Eucharistic Revival.
---
---
TIME CODES: If this is your first time listening to The Catholic Man Show, we do 3 things almost every episode:1.) Open, review, and enjoy a man beverage – Minutes 1-12.2.) Highlight a man gear – Minutes 12-24.3.) Have a manly conversation – Minutes 24-48If you haven't listened to The Catholic Man Show before, check out our previous episodes here. Subscribe to our  YouTube channel to watch past episodes.
---
Want to help The Catholic Man Show?
By giving us a rating on iTunes, it helps others find the show.
Want to say up with The Catholic Man Show? Sign up for our mailing list: Click Here
Looking for a prayer to pray with your wife? Check this blog out.
Are you getting our emails? Sign up for our newsletter where we give you all bacon content – never spam.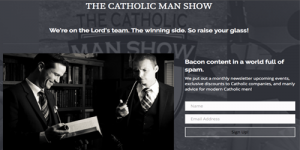 ---
If you enjoyed this episode of The Catholic Man Show and are looking to protect your family from the dangers of the internet, go to Covenant Eyes and use promo code "Catholicman" for a 30-day free trial of keeping your family safe.