Eucharistic Miracles with Angelo Libutti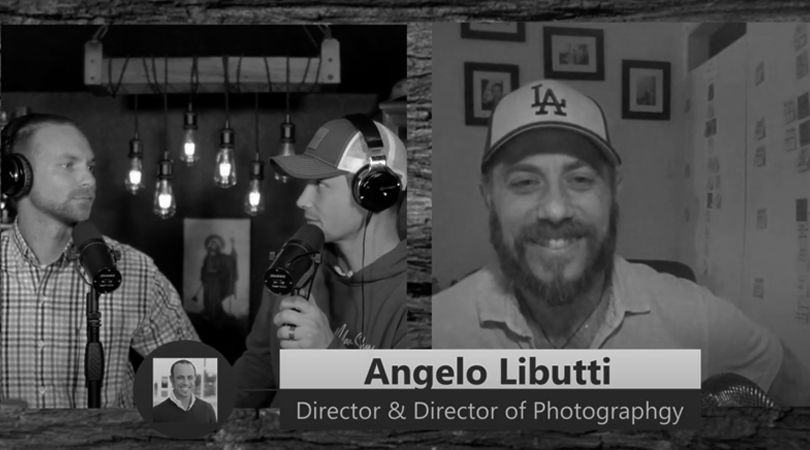 Chatting with Angelo Libutti on the new Eucharistic Miracles he is directing
Scroll to the bottom of the page for the show transcript
ENJOY THE SHOW AND WOULD LIKE TO SEE MORE? SUPPORT TCMS, GET AWESOME THANK YOU GIFTS, AND HELP SPREAD THE WORD.
JOIN US FOR THE COURSE STARTING IN JANUARY

About our drink:
2020 Niles Krupnik
Krupnik is a traditional sweet alcoholic drink similar to a liqueur, based on grain spirit and honey, popular in Poland, Belarus and Lithuania. Each year the Niles men get together to make their own batch.
About our gear:
A pyx (Latin: pyxis, transliteration of Greek: πυξίς, boxwood receptacle, from πύξος, box tree) is a small round container used in the Catholic, Old Catholic and Anglican Churches to carry the consecrated host (Eucharist), to the sick or those who are otherwise unable to come to a church in order to receive Holy Communion. The term can also be used in archaeology and art history to describe small, round lidded boxes designed for any purpose from antiquity or the Middle Ages, such as those used to hold coins for the Trial of the Pyx in England.
About the Topic:
Eucharistic Miracles happen every day yet we don't take the chance to talk about them to others. This week we talk to Angelo Libutti who is directing a movie about Eucharistic Miracles. Learn more about the project here.
Watch the promo:

---
The Catholic Woodworker:
Check out The Catholic Woodworker's home altars. USE PROMO CODE "TCMS" for 10% off and so they know we sent you!
Prayer Card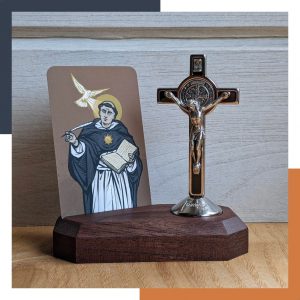 ---
TIME CODES: 
If this is your first time listening to The Catholic Man Show, we do 3 things almost every episode:1.) Open, review, and enjoy a man beverage – Minutes 1-12.2.) Highlight a man gear – Minutes 12-24.3.) Have a manly conversation – Minutes 24-48If you haven't listened to The Catholic Man Show before, check out our previous episodes 
here
. Subscribe to our 
 YouTube channel
 to watch past episodes.
---
OnlineGreatBooks.com provides accountability, curation, community, and personal growth. SIGN UP USING PROMO CODE, "CATHOLICMAN" AND GET 25% OFF THE FIRST 3 MONTHS.

---
Want to help The Catholic Man Show?
By giving us a rating on iTunes, it helps others find the show.
Want to say up with The Catholic Man Show? Sign up for our mailing list: Click Here
Looking for a prayer to pray with your wife? Check this blog out.
Are you getting our emails? Sign up for our (almost) monthly newsletter where we give you all bacon content – never spam.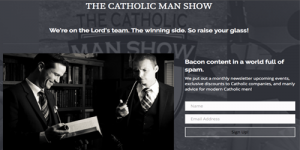 ---
If you enjoyed this episode of The Catholic Man Show and are looking to protect your family from the dangers of the internet, go to Covenant Eyes and use promo code "Catholicman" for a 30-day free trial of keeping your family safe.