Forming Your Children's Conscience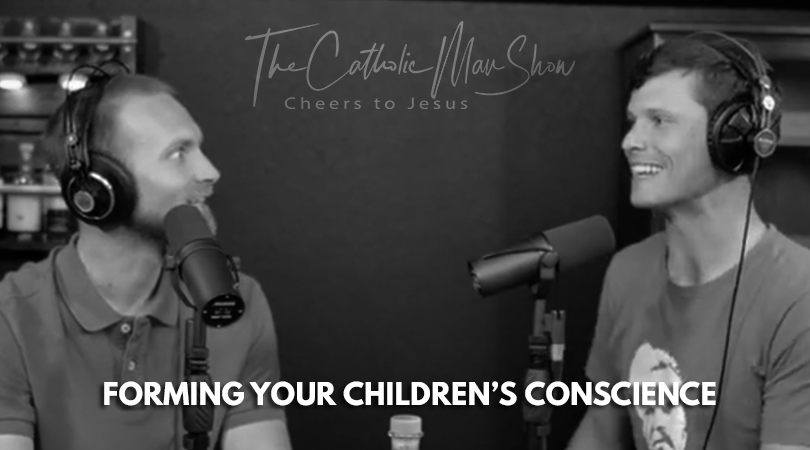 FORMING YOUR CHILDREN'S CONSCIENCE
We are looking for a few men who are taking their faith seriously.
New post on patreon – Fr. Leo Patalinghug
If you enjoyed this episode us on Patreon: Extra content, great thank you gifts, exclusive access to Adam and David, private FB page, and much more.
About our drink:
Released in 2013, Balvenie's Single Barrel First Fill was matured in first-fill bourbon casks for at least 12 years before bottling. These are limited edition bottlings, with each bottle being one of no more than 300 drawn from a single cask. Each is also hand-numbered and labelled with the cask reference number. A deliciously creamy, vanilla-rich whisky from Balvenie.
Nose: Toasted, sweet nose with all kinds of charred oak and spice. Hints of maple syrup and allspice, a little vanilla and sweet coffee.
Palate: A complex, thick palate with allspice and toffee apples. Cooked fruit and baking spices, hints of sponge cake and creamy caramel.
Finish: Long finish with lingering sweetness and spice.
Overall: An intense whisky with lots of influence from the cask. Great value for money too.
About our gear:
You've probably suffered from soggy boots after stepping into puddles of water. If this has happened to you, investing in a quality pair of rubber boots is, therefore, your safest bet and for good reason. While it is advisable to choose the perfect boots depending on the terrain, rubber boots serve as the "all-rounded" products you don't want to miss in your collection.
Generally, rubber hunting boots are actually more than just a pair of waterproofed kicks. Their comprehensive aesthetics and features adopted combine to make up for quality hunting gear you don't want to miss out on. In fact, these boots may just end up being the best piece of hunting gear any hunter can invest in. To get an in-depth perspective on why you need a pair, here are some valid reasons you want to consider.
Waterproof
Scent-free
Lightweight
Durable
Some top rubber boots to choose from
About our topic:
Here is the podcast Adam mentions in this episode. Here's the exact episode.
If this is your first time listening to The Catholic Man Show, we do 3 things almost every episode:TIME CODES:
1.) Open, review, and enjoy a man beverage – Minutes 1-12.
2.) Highlight a man gear – Minutes 12-24.
3.) Have a manly conversation – Minutes 24-48.
If you haven't listened to The Catholic Man Show before, check out our previous episodes here.
Subscribe to our  YouTube channel to watch past episodes.
OnlineGreatBooks.com provides accountability, curation, community, and personal growth. SIGN UP USING PROMO CODE, "CATHOLICMAN" AND GET 25% OFF THE FIRST 3 MONTHS.

Want to help The Catholic Man Show?
By giving us a rating on iTunes, it helps others find the show.
Want to say up with The Catholic Man Show? Sign up for our mailing list: Click Here
Looking for a prayer to pray with your wife? Check this blog out.
Are you getting our emails? Sign up for our (almost) monthly newsletter where we give you all bacon content – never spam.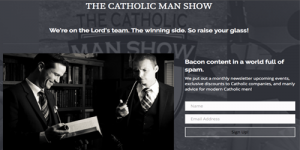 If you enjoyed this episode of The Catholic Man Show on spiritual warfare and are looking to protect your family from the dangers of the internet, go to Covenant Eyes and use promo code "Catholicman" for a 30-day free trial of keeping your family safe.