The Gifts of the Holy Spirit during Holy Mass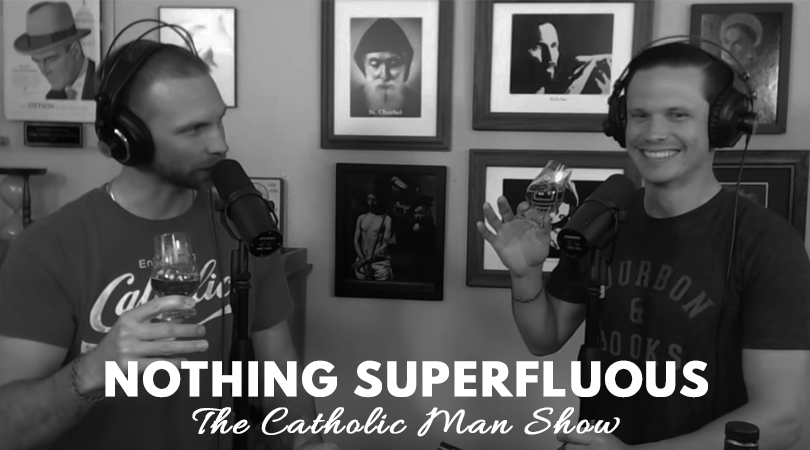 The Gifts of the Holy Spirit during Holy Mass
This episode is sponsored by The Liturgical Institute. Like the shows where we have guests in studio? Join us on Patreon, so we can continue! 100% of the support we receive goes back into the show.
About our drink:
The flagship release from Talisker is their 10-year-old single malt. Talisker 10 is bottled at an endearingly quirky 45.8% ABV (91.6 proof).
Vital Stats: 45.8% ABV (91.6 proof), aged 10 years, 100% malted barley, available around $55-65 per 750 ml bottle.
Appearance: Golden amber. Medium legs.
Nose: Brine, seaweed, light peat, gingerbread, grapefruit zest, iodine, and bandages.
Palate: Sweet and appropriately smokey, salt, pepper, celery salt, nougat, moderately oily mouthfeel. A smokey finish lingers long and reveals spice notes, black pepper, clove. (whiskywash.com)
About the gear:
Sleeping bags. These were all our original ideas and we definitely didn't have any help or sourced from Backpacker Magazine. 🙂
About our topic:
Our topic comes from a book Adam has been reading called, "Nothing Superfluous". It's a mindblowing book that shows how we receive each gift of the Holy Spirit during a specific part of the Holy Mass in order to receive the necessary grace to pray the Holy Mass well.
Drinking: Talisker 10 Year
Gear: Sleeping Bags
Discussing the gifts of the Holy Spirit you receive during Holy Mass
If this is your first time listening to The Catholic Man Show, we do 3 things almost every episode:
TIME CODES:
1.) Open, review, and enjoy a man beverage – Minutes 1-12.
2.) Highlight a man gear – Minutes 12-24.
3.) Have a manly conversation – Minutes 24-48.
If you haven't listened to The Catholic Man Show before, check out our previous episodes here.
Want to help The Catholic Man Show?
By giving us a rating on iTunes, it helps others find the show.
Want to say up with The Catholic Man Show? Sign up for our mailing list: Click Here
Looking for a prayer to pray with your wife? Check this blog out.
Are you getting our emails? Sign up for our (almost) monthly newsletter where we give you all bacon content – never spam.