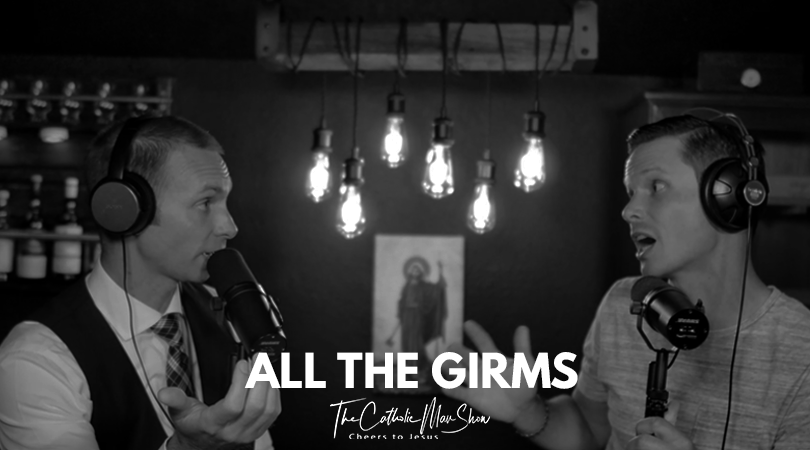 General Instruction of the Roman Missal – Let's make sure we know what we are doing
We are looking for a few men who are taking their faith seriously. Support the show – Get awesome thank you gifts
Bloopers from the Father's Day Giveaway Promo Video
About our drink:
Woodford Reserve Double Oaked
An innovative approach to twice-barreled bourbon creates the rich and colorful flavor of Woodford Reserve Double Oaked. Uniquely matured in separate, charred oak barrels – the second barrel deeply toasted before a light charring – extracts additional soft, sweet oak character.
About our gear:
The General Instruction of the Roman Missal (GIRM)—in the Latin original, Institutio Generalis Missalis Romani (IGMR)—is the detailed document governing the celebration of Mass of the Roman Rite in what since 1969 is its normal form. Originally published in 1969 as a separate document, it is printed at the start of editions of the Roman Missal since 1970.
Our topic:
All of the baptized are obligated to make the liturgy as fruitful as possible. Knowing why we do what we do at Mass will help all of us fulfill that obligation. And knowing why we worship the way we do will also cause us to "[grow] constantly in holiness by conscious, active, and fruitful participation in the mystery of the Eucharist" (GIRM, 5).
If this is your first time listening to The Catholic Man Show, we do 3 things almost every episode:
TIME CODES:
1.) Open, review, and enjoy a man beverage – Minutes 1-12.
2.) Highlight a man gear – Minutes 12-24.
3.) Have a manly conversation – Minutes 24-48
If you haven't listened to The Catholic Man Show before, check out our previous episodes here.
Subscribe to our  YouTube channel to watch past episodes.
OnlineGreatBooks.com provides accountability, curation, community, and personal growth. SIGN UP USING PROMO CODE, "CATHOLICMAN" AND GET 25% OFF THE FIRST 3 MONTHS.

Want to help The Catholic Man Show?
By giving us a rating on iTunes, it helps others find the show.
Want to say up with The Catholic Man Show? Sign up for our mailing list: Click Here
Looking for a prayer to pray with your wife? Check this blog out.
Are you getting our emails? Sign up for our (almost) monthly newsletter where we give you all bacon content – never spam.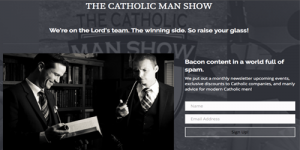 If you enjoyed this episode of The Catholic Man Show on spiritual warfare and are looking to protect your family from the dangers of the internet, go to Covenant Eyes and use promo code "Catholicman" for a 30-day free trial of keeping your family safe.