How to guarantee to have your prayer answered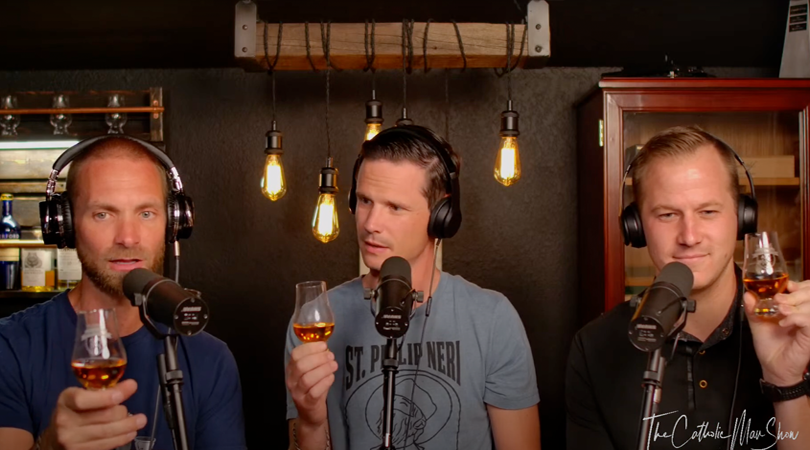 This week we chat with the Diocese of Tulsa and Eastern Oklahoma's seminarian, Robert Williams, on the topic of prayer. We discuss what prayer truly is, what it means to grow in a prayer life, and what Aquinas says about the 4 ways to ensure your prayer to be answered.
---

WE ARE GOING TO IRELAND WITH FR. SEAN DONOVAN AND THERE ARE STILL A FEW SPOTS LEFT! JOIN US – MORE DETAILS HERE.
---
LIVING BEYOND SUNDAY: MAKING YOUR HOME A HOLY PLACE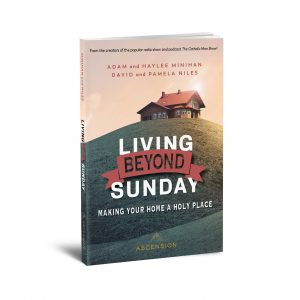 Our new book is available for pre-order from Ascension Press!
"I love this book. It provides wise counsel with beautiful simplicity. So, if you are looking to safeguard your family life from the wiles of the enemy and encourage your spouse and children to become the saints God is calling them to be, this is a book for you." – Fr Gregory Pine
Home life can be difficult and busy, and it's easy to get distracted from the point of it all: raising a family of saints.
In Living Beyond Sunday: Making Your Home a Holy Place, two married couples share what has helped them make their homes a place of encounter with God–a place where saints are being made.
About our drink:
A whiskey gets its color and character from the cask in which it ages and matures. This Double Cask whiskey goes through the process twice. The first five years of maturation in a new charred oak barrel makes it a bourbon. That bourbon then experiences secondary maturation in decades-old casks seasoned by Pedro Ximenez sherry that adds a touch of sweetness, and yields a smooth and impressively complex spirit.
TASTING NOTES
COLOR: copper to mahogany
NOSE: autumnal notes of dried apricot, mission fig, and dried date
PALATE: stewed prune and black raisin, with hints of candied orange peel; vanilla butter cream and toffee underneath
MOUTHFEEL: rich, sticky cinnamon roll with raisins and spice
FINISH: dark dried fruit, followed by warming brown baking spices
N/A
About the Topic:
Aquinas outlines four conditions that must concur in order to ensure that our prayer requests are granted.
It must be necessary for our salvation
It must be for ourselves
It must be done piously
It must be done with perseverance
We talk about this with seminarian Robert Williams from the Diocese of Tulsa and Eastern Oklahoma.
---
---
TIME CODES: If this is your first time listening to The Catholic Man Show, we do 3 things almost every episode:1.) Open, review, and enjoy a man beverage – Minutes 1-12.2.) Highlight a man gear – Minutes 12-24.3.) Have a manly conversation – Minutes 24-48If you haven't listened to The Catholic Man Show before, check out our previous episodes here. Subscribe to our  YouTube channel to watch past episodes.
---
Want to help The Catholic Man Show?
By giving us a rating on iTunes, it helps others find the show.
Want to say up with The Catholic Man Show? Sign up for our mailing list: Click Here
Looking for a prayer to pray with your wife? Check this blog out.
Are you getting our emails? Sign up for our newsletter where we give you all bacon content – never spam.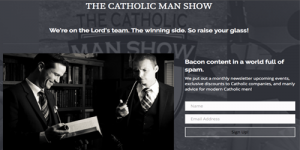 ---
If you enjoyed this episode of The Catholic Man Show and are looking to protect your family from the dangers of the internet, go to Covenant Eyes and use promo code "Catholicman" for a 30-day free trial of keeping your family safe.