Harvesting a Lamb with Brandon Sheard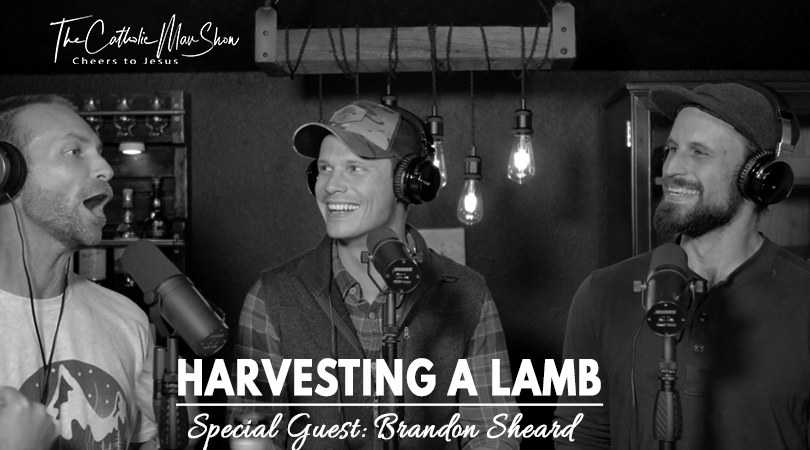 We welcome back Brandon Sheard from Farmstead Meatsmith to talk about meatsmithery
Scroll to the bottom of the page for the show transcript
ENJOY THE SHOW AND WOULD LIKE TO SEE MORE? SUPPORT TCMS, GET AWESOME THANK YOU GIFTS, AND HELP SPREAD THE WORD.
PATREON AUDIO: Casti Connubii ONLY FOR PATRONS!

About our drink:
Heaven's Door Double Barrel Whiskey
Comprised of a unique blend of three different whiskeys, our double barrel finishing process utilized hand-toasted, new American oak barrels for a secondary aging worthy of another year's wait. Double Barrel's higher proof balances perfectly with the complexity of its flavor and notes of caramel, oak, citrus, and spice.
An award-winning collection of handcrafted American whiskeys developed in partnership with Bob Dylan. The perfect blend of art and craft, each bottle of heaven's door showcases Dylan's distinctive welded iron gates that he created in his studio, black buffalo ironworks.
About our gear:
Farmstead Meatsmith Membership
Get a resource library of butchering, exclusive articles and videos, and access to a community where you can post questions and dialogue with budding meatsmiths around the world.
About the Topic:
Why did the Diocese of Tulsa bring Brandon out to show men and women how to properly harvest a lamb? What is the burden of abundance? How did Brandon's job of becoming a full-time butcher affect his children? We talk about that and more in this episode with Brandon Sheard.
---
The Catholic Woodworker:
Check out The Catholic Woodworker's home altars. USE PROMO CODE "TCMS" for 10% off and so they know we sent you!
Prayer Card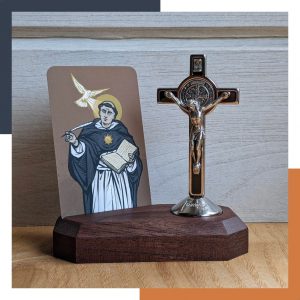 ---
Missed our last episode with Brandon? Check it out here
TIME CODES: If this is your first time listening to The Catholic Man Show, we do 3 things almost every episode:1.) Open, review, and enjoy a man beverage – Minutes 1-12.2.) Highlight a man gear – Minutes 12-24.3.) Have a manly conversation – Minutes 24-48If you haven't listened to The Catholic Man Show before, check out our previous episodes here. Subscribe to our  YouTube channel to watch past episodes.
---
OnlineGreatBooks.com provides accountability, curation, community, and personal growth. SIGN UP USING PROMO CODE, "CATHOLICMAN" AND GET 25% OFF THE FIRST 3 MONTHS.

---
Want to help The Catholic Man Show?
By giving us a rating on iTunes, it helps others find the show.
Want to say up with The Catholic Man Show? Sign up for our mailing list: Click Here
Looking for a prayer to pray with your wife? Check this blog out.
Are you getting our emails? Sign up for our (almost) monthly newsletter where we give you all bacon content – never spam.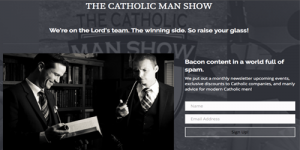 ---
If you enjoyed this episode of The Catholic Man Show and are looking to protect your family from the dangers of the internet, go to Covenant Eyes and use promo code "Catholicman" for a 30-day free trial of keeping your family safe.