Haylee and Pamela: Living Beyond Sunday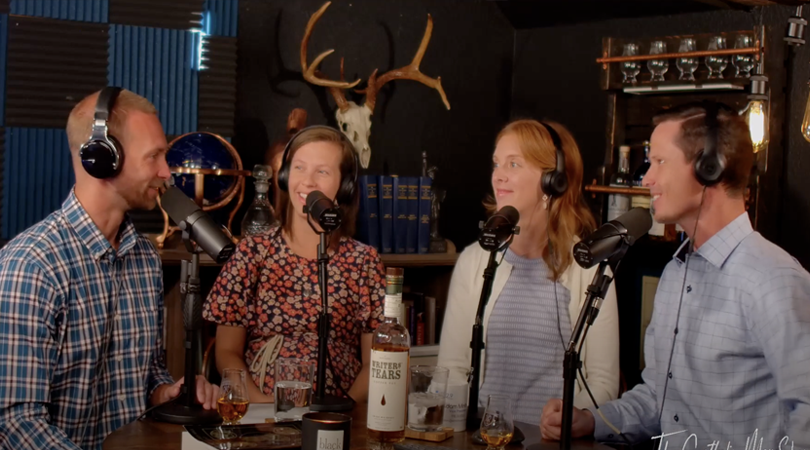 Haylee and Pamela join us to talk about our NEW BOOK from Ascension Press.
Become a Patron! Over 40 interviews, a course with Karlo Broussard, a 10 part series on the domestic church, a course on fitness and virtue by Pat Flynn, and free thank you gifts for supporting the show!
---

WE ARE GOING TO IRELAND WITH FR. SEAN DONOVAN AND THERE ARE STILL A FEW SPOTS LEFT! JOIN US – MORE DETAILS HERE.
---
About our drink:
A marriage of inspiration and art, Writers' Tears is inspired by the golden era of Irish Whiskey, pot still distillation and its deep, lasting bond with creative thinkers and artists.
Living Beyond Sunday: Making your Home a Holy Place
In Living Beyond Sunday: Making Your Home a Holy Place, two married couples share what has helped them make their homes a place of encounter with God–a place where saints are being made.
This book goes beyond the aesthetic or surface-level attributes of a Catholic home. Beyond that, it shares how to foster holiness in all the little moments in Catholic family life.
Within these pages, Catholics will find:
Ways to pray as a family.
Guidance for cultivating a peaceful home even with growing children.
Ways to strengthen each individual relationship in your family.
Practical suggestions for seeking holiness in the midst of family life.
Advice on how to take advantage of the daily opportunity to grow in faith as a family.
Examples of how to show your children the importance of your marriage.
About the Topic:
Adam, Haylee, David, and Pamela discuss what it was like to write a book together and what are some of their favorite chapters.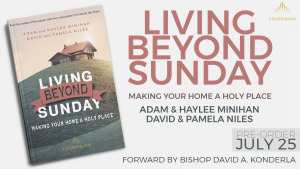 ---
USE PROMO CODE "INDY150" TO GET $150 OFF THE CONFERENCE FROM AUGUST 4-6.

Join Exodus men from across the country and become more effective in expanding the impact of Exodus on your community.
---
TIME CODES: If this is your first time listening to The Catholic Man Show, we do 3 things almost every episode:1.) Open, review, and enjoy a man beverage – Minutes 1-12.2.) Highlight a man gear – Minutes 12-24.3.) Have a manly conversation – Minutes 24-48If you haven't listened to The Catholic Man Show before, check out our previous episodes here. Subscribe to our  YouTube channel to watch past episodes.
---
Want to help The Catholic Man Show?
By giving us a rating on iTunes, it helps others find the show.
Want to say up with The Catholic Man Show? Sign up for our mailing list: Click Here
Looking for a prayer to pray with your wife? Check this blog out.
Are you getting our emails? Sign up for our newsletter where we give you all bacon content – never spam.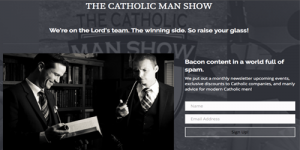 ---
If you enjoyed this episode of The Catholic Man Show and are looking to protect your family from the dangers of the internet, go to Covenant Eyes and use promo code "Catholicman" for a 30-day free trial of keeping your family safe.