Improv Homeschooling with Andrew Pudewa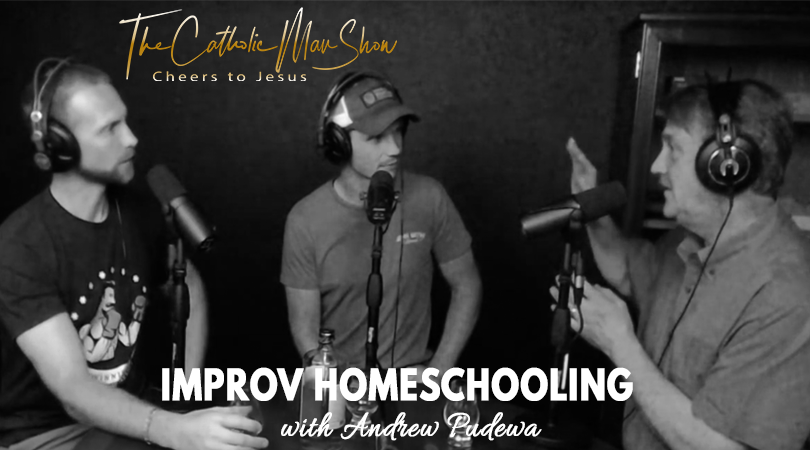 Improv Homeschooling
We are looking for a few men who are taking their faith seriously.
New post on patreon – Interview with Fr. Leo Patalinghug
If you enjoyed this episode us on Patreon: Extra content, great thank you gifts, exclusive access to Adam and David, private FB page, and much more.
If you missed our email we sent out this week, please makes sure to check it out as it has some great information and resources for you and your family. Check it out here.
About our drink:
Japanese whiskey is one of five significant varieties in the world along with Scotch, Irish, Canadian, and American whiskeys. Sensi Whiskey hails from Yamanahsi Prefecture, the birthplace of Japanese Whiskey. A harmonious blend of malt and grain. It ages to perfection in Mizunara (Japenese Oak) barrels. Mizunara barrels give Sensi its distinctive flavor. It reminds some of sandalwood, a precious ingredient in Oriental incense used for aromatherapy, meditation, and spiritual ceremonies. To others, the taste will suggest a faint hint of coconut. So, we fused together rare whiskey, finest malt whiskeys from the rest of the world, and the highest quality pure spring water from Japan to create this remarkable blend. Find out more here.
About our gear:
Free homeschooling material from IEW.com.
About our topic:
We are in uncharted territory right now. Most of us who don't homeschool are finding out we need to do something since the kids are home. This week we sit down with Andrew Pudewa, Founder of IEW.com, and discuss ways to simplify temporary homeschooling.
About our drink: Sensei Japanese Whiskey
About our topic: Accidental Homeschooling
If this is your first time listening to The Catholic Man Show, we do 3 things almost every episode:
TIME CODES:
1.) Open, review, and enjoy a man beverage – Minutes 1-12.
2.) Highlight a man gear – Minutes 12-24.
3.) Have a manly conversation – Minutes 24-48.
If you haven't listened to The Catholic Man Show before, check out our previous episodes here.
Subscribe to our  YouTube channel to watch past episodes.
OnlineGreatBooks.com provides accountability, curation, community, and personal growth. SIGN UP USING PROMO CODE, "CATHOLICMAN" AND GET 25% OFF THE FIRST 3 MONTHS.

Want to help The Catholic Man Show?
By giving us a rating on iTunes, it helps others find the show.
Want to say up with The Catholic Man Show? Sign up for our mailing list: Click Here
Looking for a prayer to pray with your wife? Check this blog out.
Are you getting our emails? Sign up for our (almost) monthly newsletter where we give you all bacon content – never spam.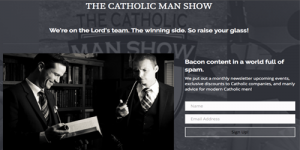 If you enjoyed this episode of The Catholic Man Show on spiritual warfare and are looking to protect your family from the dangers of the internet, go to Covenant Eyes and use promo code "Catholicman" for a 30-day free trial of keeping your family safe.