Leisure with Fr. Patrick Briscoe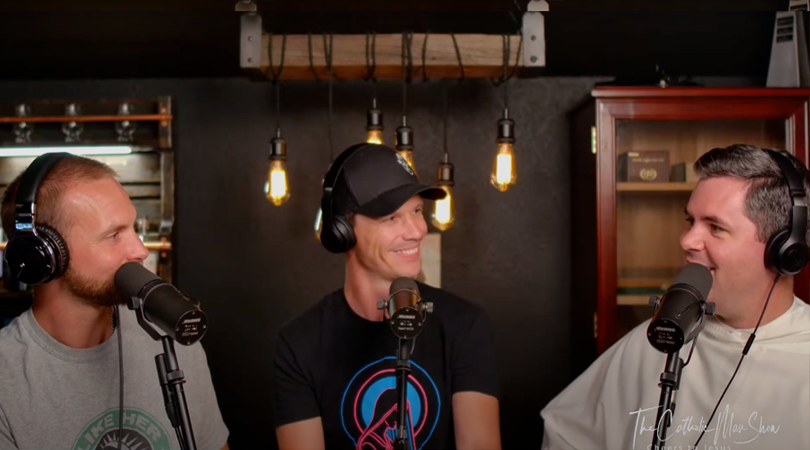 What is leisure and is it even important? Why should we pursue it? How do we do it well? We talk with Fr. Patrick Briscoe, O.P. about this topic in this week's episode.
---

WE ARE GOING TO IRELAND WITH FR. SEAN DONOVAN AND THERE ARE STILL A FEW SPOTS LEFT! JOIN US – MORE DETAILS HERE.
---
LIVING BEYOND SUNDAY: MAKING YOUR HOME A HOLY PLACE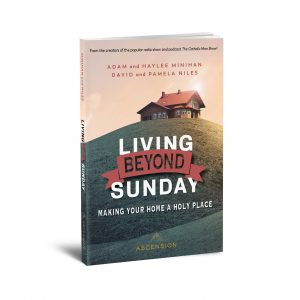 Our new book is available for pre-order from Ascension Press!
"I love this book. It provides wise counsel with beautiful simplicity. So, if you are looking to safeguard your family life from the wiles of the enemy and encourage your spouse and children to become the saints God is calling them to be, this is a book for you." – Fr Gregory Pine
Home life can be difficult and busy, and it's easy to get distracted from the point of it all: raising a family of saints.
In Living Beyond Sunday: Making Your Home a Holy Place, two married couples share what has helped them make their homes a place of encounter with God–a place where saints are being made.
About our drink:
Kings County Straight Bourbon is a bourbon made like a scotch whiskey. We use 80% New York organic corn from the Finger Lakes, and English Golden Promise barley for a high malt recipe that avoids the wheat or rye typically in Kentucky bourbon. We double pot distill for a more flavorful white spirit, and age in a variety of new charred oak barrels for 3-6 years. Rich in caramel, vanilla, and holiday spice, this bottle is cited frequently in lists of best non-Kentucky bourbons. Younger than some mainstream bourbons, this is a precocious whiskey, surprisingly robust for its age.
N/A
About the Topic:
A native of Fort Wayne, Indiana, Father Patrick joined the Order of Preachers in 2010. Following his ordination to the priesthood, he was assigned in Providence, Rhode Island. Father Patrick served as a chaplain and instructor of theology at Providence College and as a parish priest at St. Pius V Church. Currently, he is the Editor-in-Chief of Aleteia, a host of the podcast Godsplaining, and a preacher of the USCCB's Eucharistic Revival. Fr. Patrick is the co-author of Saint Dominic's Way of Life: A Path to Knowing and Loving God and author of the devotional series My Daily Visitor, published by Our Sunday Visitor.
---
---
TIME CODES: If this is your first time listening to The Catholic Man Show, we do 3 things almost every episode:1.) Open, review, and enjoy a man beverage – Minutes 1-12.2.) Highlight a man gear – Minutes 12-24.3.) Have a manly conversation – Minutes 24-48If you haven't listened to The Catholic Man Show before, check out our previous episodes here. Subscribe to our  YouTube channel to watch past episodes.
---
Want to help The Catholic Man Show?
By giving us a rating on iTunes, it helps others find the show.
Want to say up with The Catholic Man Show? Sign up for our mailing list: Click Here
Looking for a prayer to pray with your wife? Check this blog out.
Are you getting our emails? Sign up for our newsletter where we give you all bacon content – never spam.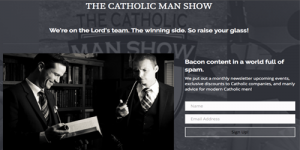 ---
If you enjoyed this episode of The Catholic Man Show and are looking to protect your family from the dangers of the internet, go to Covenant Eyes and use promo code "Catholicman" for a 30-day free trial of keeping your family safe.