Liturgical Living and Family Prayer with Jim and Kendra Tierney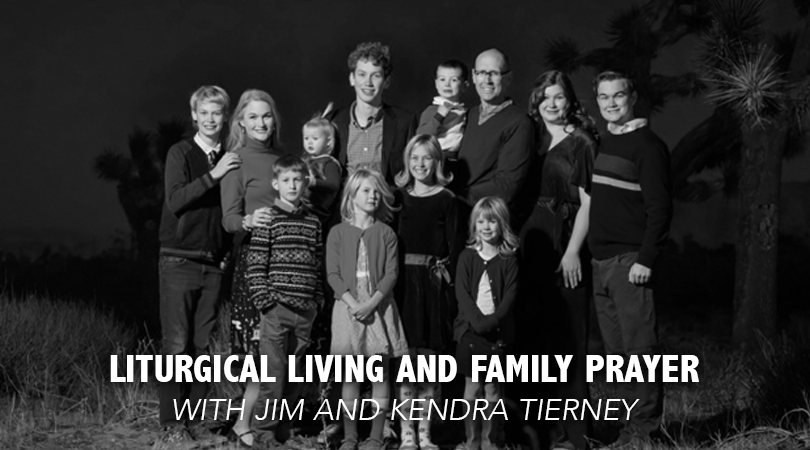 We asked Jim and Kendra some tips and tricks of the trade in regards to living liturgically and family prayer life.
Scroll to the bottom of the page for the show transcript
Check out our store and find TCMS stocking caps and hats

ENJOY THE SHOW AND WOULD LIKE TO SEE MORE? SUPPORT TCMS, GET AWESOME THANK YOU GIFTS, AND HELP SPREAD THE WORD.
Become a Patron! Over 40 interviews, a course with Karlo Broussard, a 10 part series on the domestic church, and free thank you gifts for supporting the show!
---

Travel to Italy, the Holy Land, Scotland, or Europe. Take a Catholic pilgrimage cruise or mix in Faith and Food or Faith and Fitness. No matter where you travel with Select, you will be embraced by faith. All our trips feature daily mass, unparalleled access to sacred sites, local guides that speak your language, and excellent accommodations. We have been helping pilgrims put their feet in the places their faith began for over 30 years. We want to help YOU experience the fun and faith-enriching power of pilgrimage. Click here
---
About our drink:
Weller Full Proof
William Larue Weller developed his original bourbon recipe with wheat, rather than rye. Bottled at the same 114 proof the spirit was when it entered into the barrel, this non-chill filtered wheated bourbon forgoes chill filtration to preserve all the naturally occurring residual oils and flavors that occur during the distillation and aging process (potentially making it appear cloudy at cold temperatures). This bourbon balances a rich mouth feel, with robust notes of vanilla and oak. A whiskey that satisfies the demand of the non-chill filtered whiskey enthusiasts, honoring the man who made wheated bourbon legendary.
About our gear:
In this companion to her bestselling book about liturgical living traditions in the home, The Catholic All Year Compendium, Kendra Tierney lays out hundreds of prayers, devotions, practices, blessings, indulgences, novenas, hymns, Bible readings, poems, encyclicals, and humor in an easy to use format, according to the liturgical seasons and feast days of the Church calendar. Buy the book here.
About the Topic:
What does a normal family prayer life look like? What are some fun and unique ways to celebrate feast days? What is one thing Jim does for Kendra to support her in living an intentional Catholic life that she appreciates and what is one thing Kendra does for Jim to support him in living an intentional Catholic life? We discuss this and more in this week's episode.
---
CONGRATULATIONS TO The Catholic Woodworker FOR OPENING UP A NEW OFFICE BUILDING! WE ARE GRATEFUL FOR YOUR SUPPORT AND INCREDIBLY HAPPY FOR YOUR CONTINUED SUCCESS:
Use promo code TCMS10 for 10% off all purchases.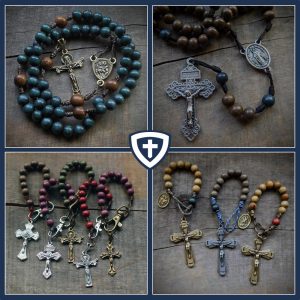 ---
TIME CODES: If this is your first time listening to The Catholic Man Show, we do 3 things almost every episode:1.) Open, review, and enjoy a man beverage – Minutes 1-12.2.) Highlight a man gear – Minutes 12-24.3.) Have a manly conversation – Minutes 24-48If you haven't listened to The Catholic Man Show before, check out our previous episodes here. Subscribe to our  YouTube channel to watch past episodes.
---
Want to help The Catholic Man Show?
By giving us a rating on iTunes, it helps others find the show.
Want to say up with The Catholic Man Show? Sign up for our mailing list: Click Here
Looking for a prayer to pray with your wife? Check this blog out.
Are you getting our emails? Sign up for our newsletter where we give you all bacon content – never spam.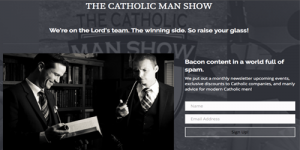 ---
If you enjoyed this episode of The Catholic Man Show and are looking to protect your family from the dangers of the internet, go to Covenant Eyes and use promo code "Catholicman" for a 30-day free trial of keeping your family safe.