The Virtue of Longanimity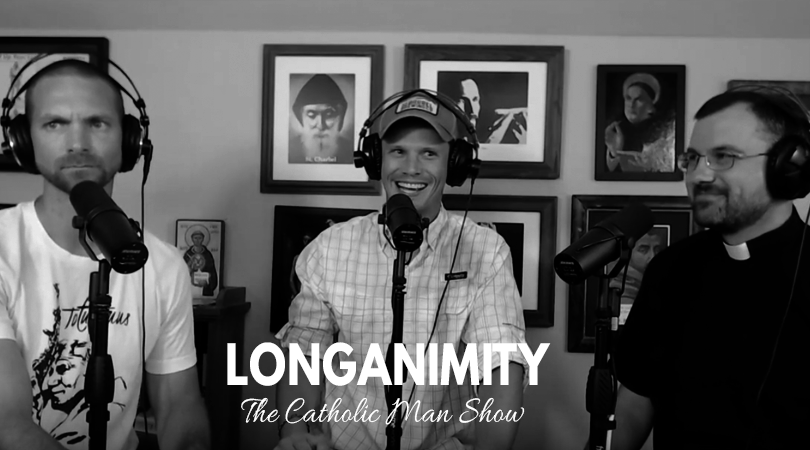 Fr. Bryan Ketterer joins us to talk about the sub-virtue of longanimity.
This episode on longanimity is sponsored by Covenant Eyes. Use promo code "catholicman" to get a 30-day free trial in protecting you and your family from the dangers of the internet.
About our drink:
A 24-oz. bottle of Sam Adams Utopias retails for $199 and weighs in at 28% alcohol by volume. It's a blended beer, aged in various bourbon and port barrels for up to 20 years. Added to that is the brewery's wild ale, Kosmic Mother Funk, aged on Hungarian oak. The uncarbonated beverage is technically beer—brewed with hops and malts using traditional methods—but tastes somewhere between brandy and barleywine. There's certainly nothing else like it on the market, and less than 15,000 bottles were made. If you want to taste something unique, I would recommend buying a bottle with friends. The 24 ounces can easily satisfy the curiosity of a dozen drinkers after a big hearty meal. Or if dropping two benjamins is no big, buy a bottle as a gift to make a big impression. Even your snobby Cognac drinkers will be surprised this is beer.
About the gear:
What do you get a priest for a special occasion? Do you get them a crucifix? A rosary? Do you spend a lot or get something modest? We ask Fr. Bryan Ketterer to give us some tips when shopping for a priest.
About our topic:
Definition:
Extraordinary patience under provocation or trial. Also called long-suffering. It is one of the fruits of the Holy Spirit. It includes forbearance, which adds to long-suffering the implication of restraint in expressing one's feelings or in demanding punishment or one's due. Longanimity suggests toleration, moved by love and the desire for peace, of something painful that deserves to be rejected or opposed. (Etym. Latin longus, long + animus, soul, spirit, mind: longanimitas, long suffering, patience, forbearance.)
Drinking: Sam Adams Utopias
Gear: What to get a priest?
Discussing the virtue of longanimity
If this is your first time listening to The Catholic Man Show, we do 3 things almost every episode:
TIME CODES:
1.) Open, review, and enjoy a man beverage – Minutes 1-12.
2.) Highlight a man gear – Minutes 12-24.
3.) Have a manly conversation – Minutes 24-48.
If you haven't listened to The Catholic Man Show before, check out our previous episodes here.
Want to help The Catholic Man Show?
By giving us a rating on iTunes, it helps others find the show.
Want to say up with The Catholic Man Show? Sign up for our mailing list: Click Here
Looking for a prayer to pray with your wife? Check this blog out.
Are you getting our emails? Sign up for our (almost) monthly newsletter where we give you all bacon content – never spam.