Order and Raising well-rounded Children
This week we discuss order, why natural virtues matter, and how we are attempting to raise well-rounded children.
Scroll to the bottom of the page for the show transcript
Check out our store and find TCMS stocking caps and hats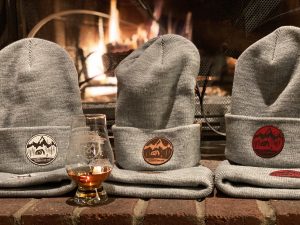 ENJOY THE SHOW AND WOULD LIKE TO SEE MORE? SUPPORT TCMS, GET AWESOME THANK YOU GIFTS, AND HELP SPREAD THE WORD.
Become a Patron! Over 40 interviews, a course with Karlo Broussard, a 10 part series on the domestic church, and free thank you gifts for supporting the show!
---

Travel to Italy, the Holy Land, Scotland, or Europe. Take a Catholic pilgrimage cruise or mix in Faith and Food or Faith and Fitness. No matter where you travel with Select, you will be embraced by faith. All our trips feature daily mass, unparalleled access to sacred sites, local guides that speak your language, and excellent accommodations. We have been helping pilgrims put their feet in the places their faith began for over 30 years. We want to help YOU experience the fun and faith-enriching power of pilgrimage. Click here
---
About our drink:
The flagship expression from the Benriach distillery. This 10 year old Speyside single malt is drawn from ex-bourbon and ex-sherry casks after at least a decade of slumber, resulting in a malt that shows off the distillery's style wonderfully. Expect hearty barley backed up by orchard fruit and toasted almond, alongside just a hint of herbaceous oak.
About our gear:
In this digital age, there is still a place for knots, skimming stones and stories of incredible courage. This book recaptures Sunday afternoons, stimulates curiosity, and makes for great father-son activities. The brothers Conn and Hal have put together a wonderful collection of all things that make being young or young at heart fun—building go-carts and electromagnets, identifying insects and spiders, and flying the world's best paper airplanes.
Skills covered include:
The Greatest Paper Airplane in the World
The Seven Wonders of the Ancient World
The Five Knots Every Boy Should Know
Stickball
Slingshots
Fossils
Building a Treehouse*
Making a Bow and Arrow
Fishing (revised with US Fish)
Timers and Tripwires
Baseball's "Most Valuable Players"
Famous Battles-Including Lexington and Concord, The Alamo, and Gettysburg
Spies-Codes and Ciphers
Making a Go-Cart
Navajo Code Talkers' Dictionary
Girls
Cloud Formations
The States of the U.S.
Mountains of the U.S.
Navigation
The Declaration of Independence
Skimming Stones
Making a Periscope
The Ten Commandments
Common US Trees
Timeline of American History
About the Topic:
We discuss the order in the home, raising children, and natural virtues.
Let us know your thoughts!
---
The Catholic Woodworker:
Check out The Catholic Woodworker's home altars. USE PROMO CODE "TCMS" for 10% off and so they know we sent you!
Volume Discounts (15% off 3, 20% off 5, 30% off 10)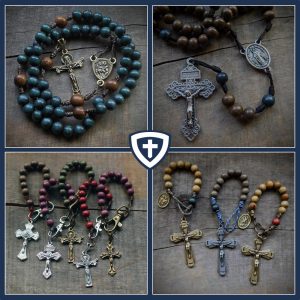 ---
TIME CODES: If this is your first time listening to The Catholic Man Show, we do 3 things almost every episode:1.) Open, review, and enjoy a man beverage – Minutes 1-12.2.) Highlight a man gear – Minutes 12-24.3.) Have a manly conversation – Minutes 24-48If you haven't listened to The Catholic Man Show before, check out our previous episodes here. Subscribe to our  YouTube channel to watch past episodes.
---
Want to help The Catholic Man Show?
By giving us a rating on iTunes, it helps others find the show.
Want to say up with The Catholic Man Show? Sign up for our mailing list: Click Here
Looking for a prayer to pray with your wife? Check this blog out.
Are you getting our emails? Sign up for our newsletter where we give you all bacon content – never spam.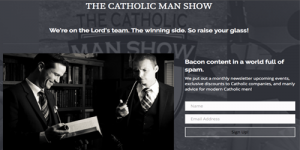 ---
If you enjoyed this episode of The Catholic Man Show and are looking to protect your family from the dangers of the internet, go to Covenant Eyes and use promo code "Catholicman" for a 30-day free trial of keeping your family safe.