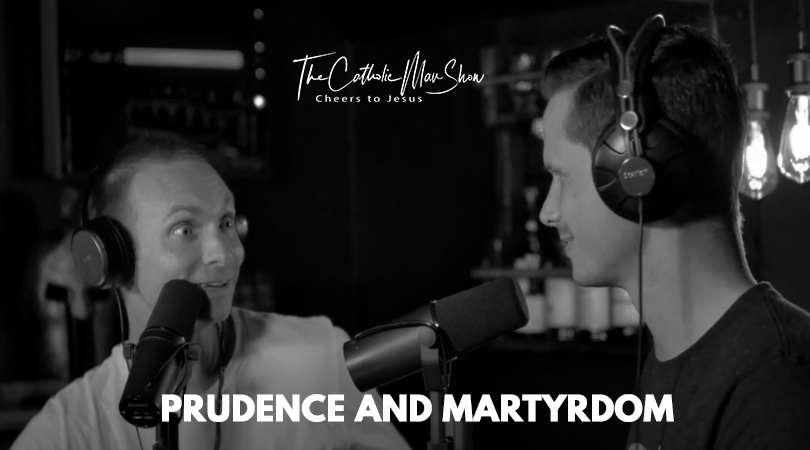 PRUDENCE AD MARTYDOM
We are looking for a few men who are taking their faith seriously. Support the show – Get awesome thank you gifts
Bloopers from the Father's Day Giveaway Promo Video
About our drink:
Aberlour 16 Double Cask Bottling Note
Matured in two types of casks, the traditional oak and sherry oak casks and bottled at a slightly lower abv of 40% than previous editions, this 16 year old Aberlour is bursting with lush plum, raisin and even floral notes. A cracking Speyside malt.
About our gear:
Having a will.
Our topic:
1858 Grave matter is specified by the Ten Commandments, corresponding to the answer of Jesus to the rich young man: "Do not kill, Do not commit adultery, Do not steal, Do not bear false witness, Do not defraud, Honor your father and your mother." The gravity of sins is more or less great: murder is graver than theft. One must also take into account who is wronged: violence against parents is in itself graver than violence against a stranger.[1]
Rev 2:10 – Do not fear what you are about to suffer. Beware, the devil is about to throw some of you into prison so that you may be tested, and for ten days you will have affliction. Be faithful until death, and I will give you the crown of life.[2]
Matt 10:33 – whoever denies me before others, I also will deny before my Father in heaven.[3]
If this is your first time listening to The Catholic Man Show, we do 3 things almost every episode:
TIME CODES:
1.) Open, review, and enjoy a man beverage – Minutes 1-12.
2.) Highlight a man gear – Minutes 12-24.
3.) Have a manly conversation – Minutes 24-48
If you haven't listened to The Catholic Man Show before, check out our previous episodes here.
Subscribe to our  YouTube channel to watch past episodes.
OnlineGreatBooks.com provides accountability, curation, community, and personal growth. SIGN UP USING PROMO CODE, "CATHOLICMAN" AND GET 25% OFF THE FIRST 3 MONTHS.

Want to help The Catholic Man Show?
By giving us a rating on iTunes, it helps others find the show.
Want to say up with The Catholic Man Show? Sign up for our mailing list: Click Here
Looking for a prayer to pray with your wife? Check this blog out.
Are you getting our emails? Sign up for our (almost) monthly newsletter where we give you all bacon content – never spam.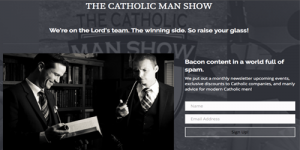 If you enjoyed this episode of The Catholic Man Show on spiritual warfare and are looking to protect your family from the dangers of the internet, go to Covenant Eyes and use promo code "Catholicman" for a 30-day free trial of keeping your family safe.