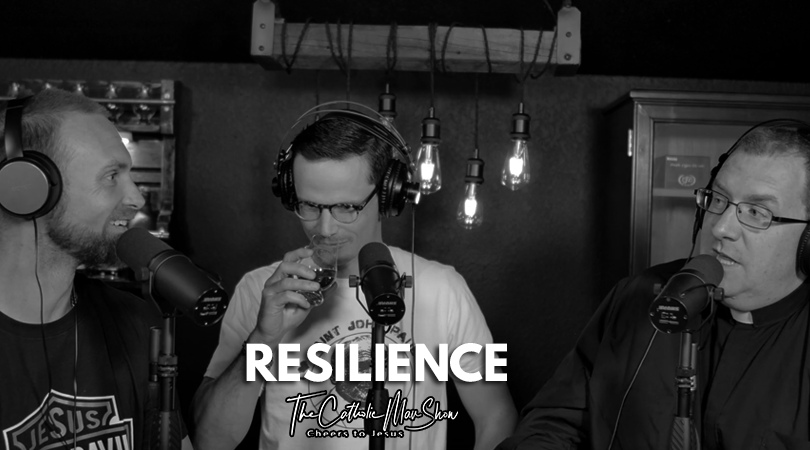 Fr. Brian O'Brien joins us to talk about resilience
We are looking for a few men who are taking their faith seriously. Support the show – Get awesome thank you gifts
New post on patreon – Building the Domestic Church: Part 5 of 10 – Motherhood by Haylee Minihan and Pamela Niles
About our drink:
Jameson 18 year – A blend of whiskies aged in American bourbon barrels and European oak casks, before finally being finished in first fill bourbon barrels, this whiskey earned a score of 95 points from Wine Enthusiast.
Tasting Notes: Nose opens with spicy oak and toffee, which is followed by more toffee and fudge notes on the palate, as well as subtle hints of sherry. The bourbon cask finishing leads to a smooth, vanilla finish, brightened by previous notes of toffee and caramel.
About our gear:
Fortitude: American Resilience in the Era of Outrage by Dan Crenshaw
FORTITUDE is a no-nonsense advice book for finding the strength to deal with everything from menial daily frustrations to truly difficult challenges. More than that, it is a roadmap for a more resilient American culture. With meditations on perseverance, failure, and finding much-needed heroes, the book is the antidote for a prevailing "safety culture" of trigger warnings and safe spaces. Interspersed with lessons from history and psychology is Crenshaw's own story of how an average American kid from the Houston suburbs went from war zones to the halls of Congress — and managed to navigate his path with a sense of humor and an even greater sense that, no matter what anyone else around us says or does, we are in control of our own destiny.
Our topic:
Resilience
If this is your first time listening to The Catholic Man Show, we do 3 things almost every episode:
TIME CODES:
1.) Open, review, and enjoy a man beverage – Minutes 1-12.
2.) Highlight a man gear – Minutes 12-24.
3.) Have a manly conversation – Minutes 24-48.
If you haven't listened to The Catholic Man Show before, check out our previous episodes here.
Subscribe to our  YouTube channel to watch past episodes.
---
OnlineGreatBooks.com provides accountability, curation, community, and personal growth. SIGN UP USING PROMO CODE, "CATHOLICMAN" AND GET 25% OFF THE FIRST 3 MONTHS.

---
Want to help The Catholic Man Show?
By giving us a rating on iTunes, it helps others find the show.
Want to say up with The Catholic Man Show? Sign up for our mailing list: Click Here
Looking for a prayer to pray with your wife? Check this blog out.
Are you getting our emails? Sign up for our (almost) monthly newsletter where we give you all bacon content – never spam.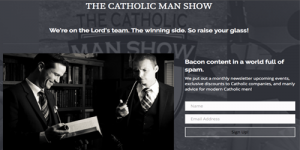 ---
If you enjoyed this episode of The Catholic Man Show on spiritual warfare and are looking to protect your family from the dangers of the internet, go to Covenant Eyes and use promo code "Catholicman" for a 30-day free trial of keeping your family safe.