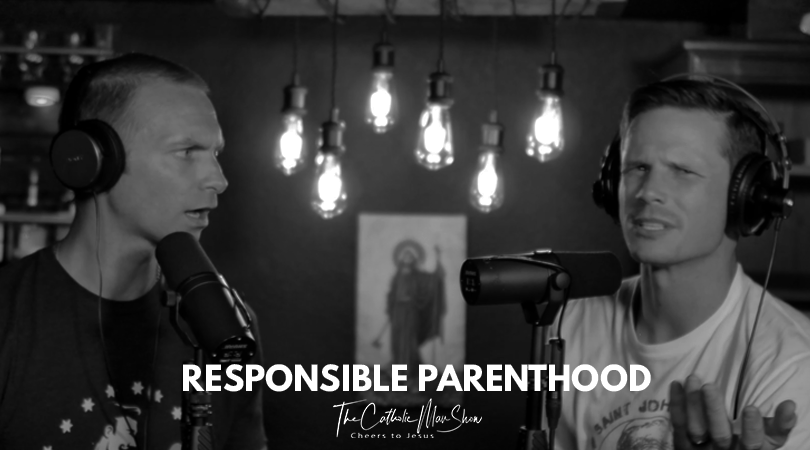 Responsible Parenthood
We are looking for a few men who are taking their faith seriously. Support the show – Get awesome thank you gifts
Bloopers from the Father's Day Giveaway Promo Video
FATHER'S DAY GIVEAWAY CLICK HERE
About our drink:
This high provenance, heavily-peated single malt was distilled from Islay-grown barley in 2012. A total of eight Islay farms came together to harvest the 2011 crop for Port Charlotte over a tempestuous summer. Each farmer had worked with us before, in Hunter Jackson, Ian Torrance, Ian MacKerrel, Raymond Fletcher, Mark French, Alistair Torrance, Raymond Stewart with father and son team Donald and Andrew Jones. Our community's commitment to Islay is embodied here, where local barley is raised, distilled, matured and bottled only on Islay.
About our gear:
"The Baby Bottle"
Our topic:
Responsible Parenthood
If this is your first time listening to The Catholic Man Show, we do 3 things almost every episode:

TIME CODES:
1.) Open, review, and enjoy a man beverage – Minutes 1-12.
2.) Highlight a man gear – Minutes 12-24.
3.) Have a manly conversation – Minutes 24-48
If you haven't listened to The Catholic Man Show before, check out our previous episodes here.
Subscribe to our  YouTube channel to watch past episodes.
OnlineGreatBooks.com provides accountability, curation, community, and personal growth. SIGN UP USING PROMO CODE, "CATHOLICMAN" AND GET 25% OFF THE FIRST 3 MONTHS.

Want to help The Catholic Man Show?
By giving us a rating on iTunes, it helps others find the show.
Want to say up with The Catholic Man Show? Sign up for our mailing list: Click Here
Looking for a prayer to pray with your wife? Check this blog out.
Are you getting our emails? Sign up for our (almost) monthly newsletter where we give you all bacon content – never spam.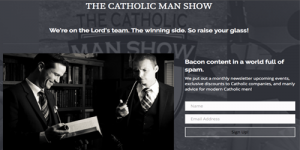 If you enjoyed this episode of The Catholic Man Show on spiritual warfare and are looking to protect your family from the dangers of the internet, go to Covenant Eyes and use promo code "Catholicman" for a 30-day free trial of keeping your family safe.