Secrets of the Sacred Heart with Emily Jaminet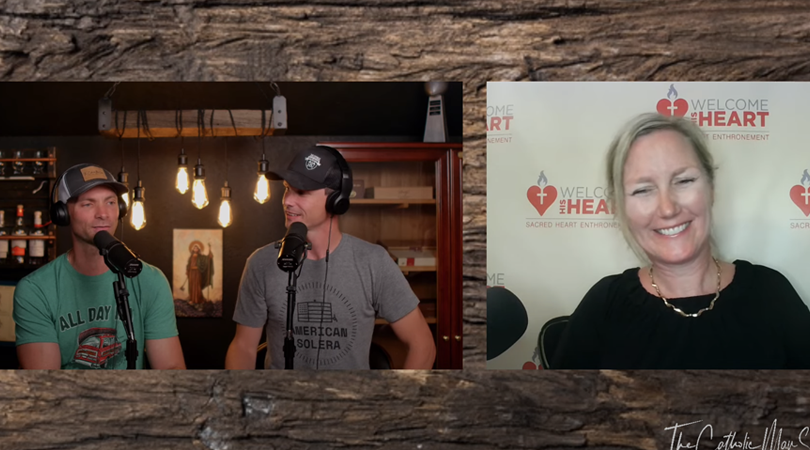 Emily Jaminet joins us to talk about ways to bring His heart into your home! This is the month of the Sacred Heart –  here's how you can live out this month by welcoming Jesus into your home as King, Savior, and Friend, through Enthronement to the Sacred Heart of Jesus.
---

WE ARE GOING TO IRELAND WITH FR. SEAN DONOVAN AND THERE ARE STILL A FEW SPOTS LEFT! JOIN US – MORE DETAILS HERE.
---
About our drink:
Secrets of the Sacred Heart Book
Bestselling and award-winning author Emily Jaminet takes up each of the twelve promises Christ made to St. Margaret Mary Alacoque in a series of visions, puts a fresh new spin on the classic Catholic devotion, and invites you and your family to experience the profound spiritual benefits you will receive when you keep the Sacred Heart of Jesus at the center of your home.
About the Topic:
Whether you have already consecrated your home or are newly embarking on the journey of discovering the graces of this ancient practice, you will find a personal encounter with Jesus, who promises:
peace in your home,
safe refuge in life and death,
blessings on your undertakings,
an infinite source of mercy, and
a restored and enlivened faith for those who surrender themselves wholly to Christ.
About our Guest:
Want a devotional and journal of the Sacred Heart? This book has wonderful old hymns, traditional prayers, and the history of the Sacred Heart. Use Promo code TCMS22 and get 15% off!
---
This episode is sponsored by:
We point out what companies, organizations and charities are aligned with Christian Values, and which are not, so you can make morally informed decisions on what to do with your capital.
Use promo code TCMS2022 for a 1 month free subscription.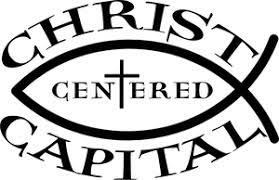 ---
There's a common thread among thousands of formerly sinful people we now call Saints.

They had a relationship with God.

Which then inspired them to 'set the world on fire' as Catherine of Sienna put it.

But, more specifically, it meant they put in the time.

They sat with the Lord. Spoke with Him. Listened to Him.

Daily.

They unveiled their hearts and wounds and problems to Him.

They offered him thanks and gratitude.

They left their sufferings with Him on the altar.

They begged for His help.

My question to you: are you putting in the time?

I'm not talking about time to just talk at Him or sit in church making a mental grocery list. I'm talking about time to build a consistent, honest relationship. Time to speak, and time to listen.

Whether you want to pray a daily holy hour or hit up adoration once a week, I have a guide here from the makers of Exodus 90 specifically about praying a Holy Hour.

Inside, you'll find a simple breakdown that shows you how to structure your time with the Lord.

You can grab the mobile-friendly guide for free at Exodus90.com/tcms
---
TIME CODES: If this is your first time listening to The Catholic Man Show, we do 3 things almost every episode:1.) Open, review, and enjoy a man beverage – Minutes 1-12.2.) Highlight a man gear – Minutes 12-24.3.) Have a manly conversation – Minutes 24-48If you haven't listened to The Catholic Man Show before, check out our previous episodes here. Subscribe to our  YouTube channel to watch past episodes.
---
Want to help The Catholic Man Show?
By giving us a rating on iTunes, it helps others find the show.
Want to say up with The Catholic Man Show? Sign up for our mailing list: Click Here
Looking for a prayer to pray with your wife? Check this blog out.
Are you getting our emails? Sign up for our newsletter where we give you all bacon content – never spam.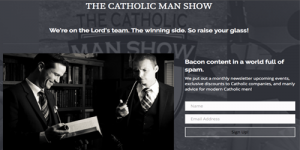 ---
If you enjoyed this episode of The Catholic Man Show and are looking to protect your family from the dangers of the internet, go to Covenant Eyes and use promo code "Catholicman" for a 30-day free trial of keeping your family safe.