Spiritual Exercises from St. Ignatius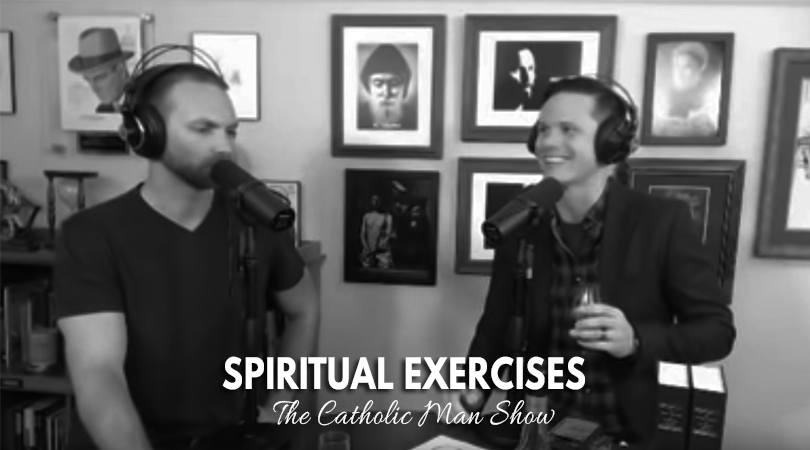 Courvoisier, Letterheads, and Spiritual Exercises
This episode is sponsored by Summons Magazine by www.bethemen.com. This magazine is for every Catholic man who knows deep down we are all called to greatness. Sign up for the magazine, for free, here. Follow them on Facebook.
The dram this week is Courvoisier VSOP ***CORRECTION*** in the episode Adam says VSOP stands for 'Very Special Open Pale' which is incorrect. It actually stands for 'Very Superior Old Pale'.
Made in France- A skillfully crafted cognac that is a blend of several crus with a perfect balance between Fins Bois, Grande, and Petite Champagnes, at the peak of their aromatic potential. The result is an exquisitely balanced cognac with notes of peach and toasted almond
The gear is having a letterhead. Want to make your own letterhead? Here's a list of some good examples.
Drinking: Courvoisier VSOP
Gear: Letterhead
Discussing spiritual exercises from St. Ignatius
If this is your first time listening to The Catholic Man Show, we do 3 things almost every episode:
TIME CODES:
1.) Open, review, and enjoy a man beverage – Minutes 1-12.
2.) Highlight a man gear – Minutes 12-24.
3.) Have a manly conversation – Minutes 24-48.
If you haven't listened to The Catholic Man Show before, check out our previous episodes here.
Want to help The Catholic Man Show?
By giving us a rating on iTunes, it helps others find the show.
Want to say up with The Catholic Man Show? Sign up for our mailing list: Click Here
Looking for a prayer to pray with your wife? Check this blog out.
Check out our blog on 3 types of friendships.
Here are our latest book reviews:
"Never Give In: The Extraordinary Character of Winston Churchill"
Cheers to Jesus