Spiritual Warfare with Dave VanVickle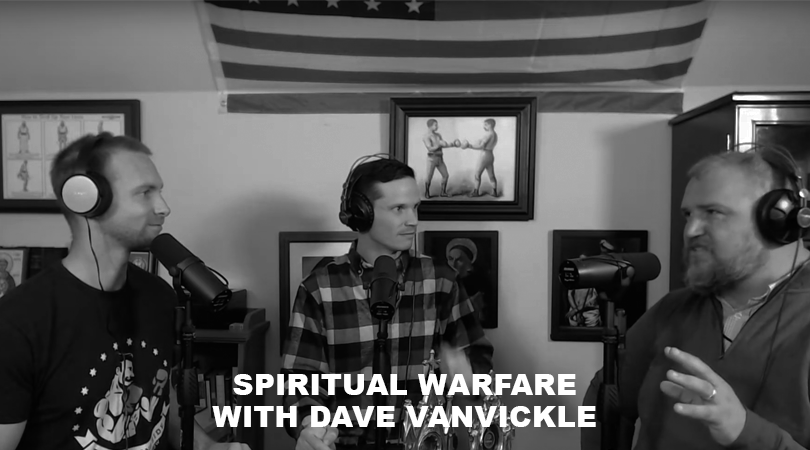 Dave VanVickle joins us to talk about Spiritual Warfare
This show is sponsored by Select International Tours. If you are looking to take a pilgrimage anytime soon, don't risk going with a company that hasn't been in business very long. Select International Tours has been doing this for over 30 years – they know what they are doing. They know how to make your bucket list destinations become a reality.
We are looking for a few men who are taking their faith seriously.
If you enjoyed this episode with our wives then join us on Patreon: Extra content, great thank you gifts, exclusive access to Adam and David, private FB page, and much more.
Dave is a popular speaker and retreat leader who focuses on proclaiming the universal call to holiness, authentic Catholic spirituality, spiritual warfare and deliverance. He has years of experience assisting Priests with their ministries of deliverance and exorcism. Dave is co-host of the popular Ascension Press podcast: "Every Knee Shall Bow".
About our drink: Espresso
About the gear: N/A
About our topic: Spiritual Warfare
If this is your first time listening to The Catholic Man Show, we do 3 things almost every episode:
TIME CODES:
1.) Open, review, and enjoy a man beverage – Minutes 1-12.
2.) Highlight a man gear – Minutes 12-24.
3.) Have a manly conversation – Minutes 24-48.
If you haven't listened to The Catholic Man Show before, check out our previous episodes here.
Subscribe to our YouTube channel to watch past episodes.
Want to help The Catholic Man Show?
By giving us a rating on iTunes, it helps others find the show.
Want to say up with The Catholic Man Show? Sign up for our mailing list: Click Here
Looking for a prayer to pray with your wife? Check this blog out.
Are you getting our emails? Sign up for our (almost) monthly newsletter where we give you all bacon content – never spam.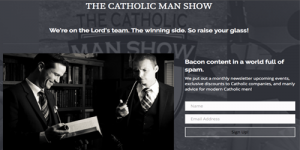 If you enjoyed this episode of The Catholic Man Show on spiritual warfare and are looking to protect your family from the dangers of the internet, go to Covenant Eyes and use promo code "Catholicman" for a 30-day free trial of keeping your family safe.