Sundays should look different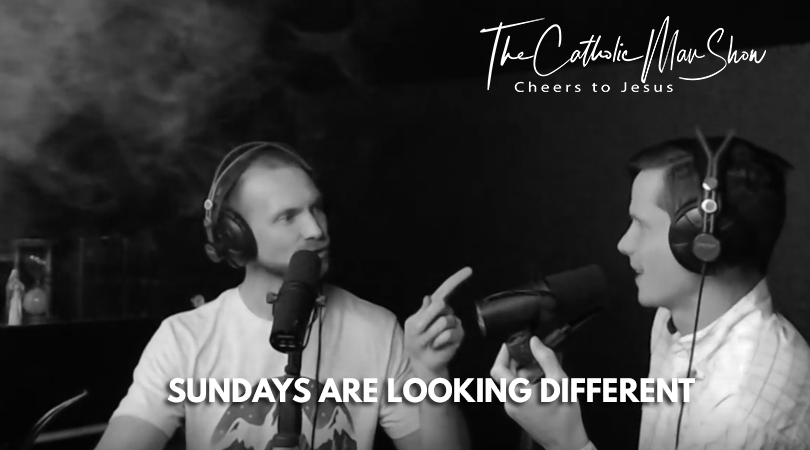 SUNDAYS SHOULD LOOK DIFFERENT
We are looking for a few men who are taking their faith seriously.
New post on patreon – Recording of St. Alphonsus Liguori
If you enjoyed this episode us on Patreon: Extra content, great thank you gifts, exclusive access to Adam and David, private FB page, and much more.
If you missed our email we sent out this week, please makes sure to check it out as it has some great information and resources for you and your family. Check it out here.
About our drink:
The "single malt" designation means that the whiskey was distilled in a single distillery. GullyTown is the first single malt whiskey that Restless Spirits has produced — the rest of their line is exclusive imports from Ireland or blends. Find out more here.
About our gear:
A cordless drill is the most important power tool you'll buy. It's the one you'll rely on for big projects, such as building a deck and remodeling a kitchen, and for smaller tasks, like installing fixtures and assembling furniture. You might even need your drill to service other tools. See which cordless drills consumerreports.com suggests.
About our topic:
Sundays have to look different than the rest of the week. It is even more of a challenge currently with public Holy Masses canceled. We talk about it this week and give some ideas on what to do.
About our drink: Gullytown Double Barrel Single Malt
About the gear: Cordless Drill
About our topic: Sundays should look different
If this is your first time listening to The Catholic Man Show, we do 3 things almost every episode:
TIME CODES:
1.) Open, review, and enjoy a man beverage – Minutes 1-12.
2.) Highlight a man gear – Minutes 12-24.
3.) Have a manly conversation – Minutes 24-48.
If you haven't listened to The Catholic Man Show before, check out our previous episodes here.
Subscribe to our  YouTube channel to watch past episodes.
OnlineGreatBooks.com provides accountability, curation, community, and personal growth. SIGN UP USING PROMO CODE, "CATHOLICMAN" AND GET 25% OFF THE FIRST 3 MONTHS.

Want to help The Catholic Man Show?
By giving us a rating on iTunes, it helps others find the show.
Want to say up with The Catholic Man Show? Sign up for our mailing list: Click Here
Looking for a prayer to pray with your wife? Check this blog out.
Are you getting our emails? Sign up for our (almost) monthly newsletter where we give you all bacon content – never spam.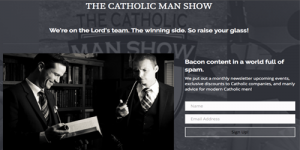 If you enjoyed this episode of The Catholic Man Show on spiritual warfare and are looking to protect your family from the dangers of the internet, go to Covenant Eyes and use promo code "Catholicman" for a 30-day free trial of keeping your family safe.