Talking about Chanting with a Monk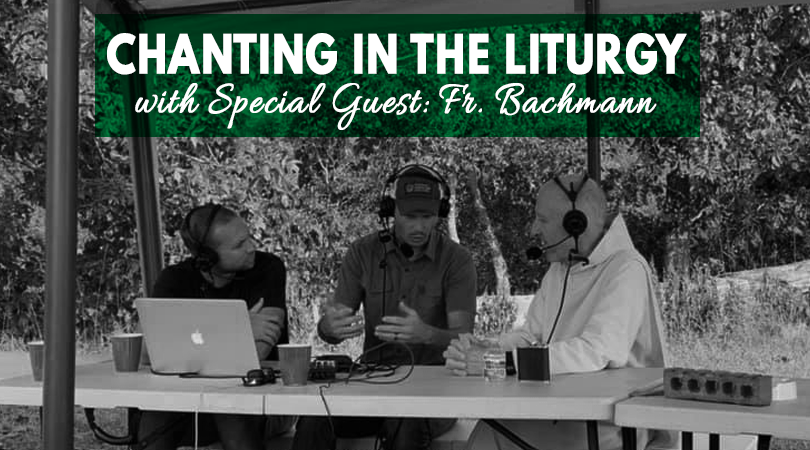 Clear Creek Monastery – Fr. Bachmann talks to use about chanting
Scroll to the bottom of the page for the show transcript
ENJOY THE SHOW AND WOULD LIKE TO SEE MORE? SUPPORT TCMS, GET AWESOME THANK YOU GIFTS, AND HELP SPREAD THE WORD.
PATREON AUDIO: ST. THOMAS AQUINAS ON KINGSHIP

About our drink:
Broken Arrow Brewing – Clear Creek Saison 
Saith Saison, French meaning "Season". A style of farmhouse ale from the Northern regions of France and Belgium. Named in honor of the Saint Benedictine monks that first traveled to Indian Territory in 1875. They returned in 1999 to build their Clear Creek Abbey outside of Hulbert, OK. This is quite carbonated with fruity, floral, and earthy aromas with a hint of spice. Slightly sweet with a golden straw hue.
About our gear:
This book contains the propers and ordinary of the Mass for the whole year as well as the chants for the Divine Office according to the Roman Rite of 1962
About the Topic:
Why do we chant? What's the difference between chanting and singing? If we sing, do we pray twice? What if we sing badly, does it still count? We talk about this and more with Fr. Bachmann from Clear Creek Abbey.
TIME CODES:
If this is your first time listening to The Catholic Man Show, we do 3 things almost every episode:1.) Open, review, and enjoy a man beverage – Minutes 1-12.
2.) Highlight a man gear – Minutes 12-24.
3.) Have a manly conversation – Minutes 24-48
If you haven't listened to The Catholic Man Show before, check out our previous episodes here.
Subscribe to our  YouTube channel to watch past episodes.
---
OnlineGreatBooks.com provides accountability, curation, community, and personal growth. SIGN UP USING PROMO CODE, "CATHOLICMAN" AND GET 25% OFF THE FIRST 3 MONTHS.

---
Want to help The Catholic Man Show?
By giving us a rating on iTunes, it helps others find the show.
Want to say up with The Catholic Man Show? Sign up for our mailing list: Click Here
Looking for a prayer to pray with your wife? Check this blog out.
Are you getting our emails? Sign up for our (almost) monthly newsletter where we give you all bacon content – never spam.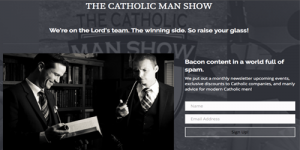 ---
If you enjoyed this episode of The Catholic Man Show and are looking to protect your family from the dangers of the internet, go to Covenant Eyes and use promo code "Catholicman" for a 30-day free trial of keeping your family safe.