Truths of the Interior Life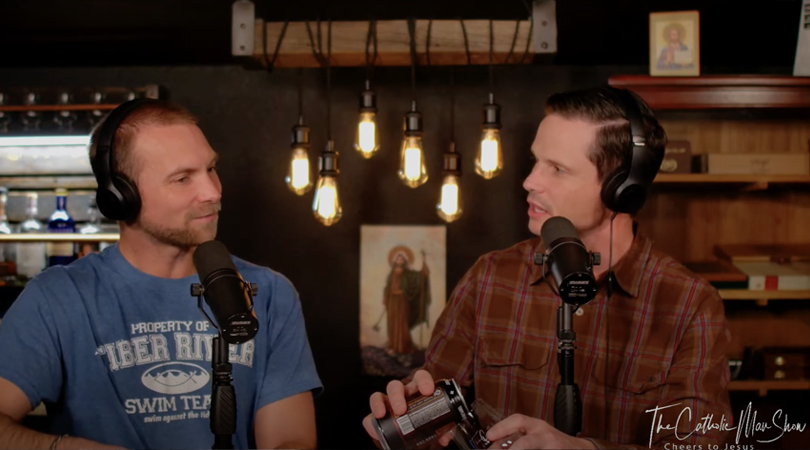 What is the interior life? This week we discuss Dom Jean-Baptiste Chautard's book, The Soul of the Apostolate. 
---

WE ARE PLANNING A TRIP TO IRELAND FOR 2022! WANT TO GO WITH US? WE ARE FINALIZING DETAILS. TO STAY UP-TO-DATE,  Click here
---
About our drink:
Tupps Brewing – Full Grown Jack
With the addition of pumpkin spices, this huge, full-flavor imperial stout just grew a little bigger. Crack it open before he takes your head.
About our gear:
About the Topic:
What is the "interior life"? – "the state of activity of a soul which strives against its natural inclinations in order to REGULATE them, and endeavors to acquire the HABIT of judging and directing its movements IN ALL THINGS according to the light of the Gospel and the example of Our Lord." We talk about the 11 truths Dom Jean-Baptiste Chautard mentions in his book The Soul of the Apostolate.
---
This episode is sponsored by:
We point out what companies, organizations and charities are aligned with Christian Values, and which are not, so you can make morally informed decisions on what to do with your capital.
Use promo code TCMS2021 for a 1 month free subscription. 
---
Exodus90 starts JANUARY 17!
Hey men,

Let me ask you: in the past 90 days, how often did you eat a little too much, drink a little too much, or spend too much time in the office?

How many times did you ignore your wife, children, or friends just to thumb through social media, watch Netflix, YouTube, or a game?

So many men today are distracted. They're dependent on the comforts of this world, making them incapable of even knowing they aren't free to say no to those things. Guys, we were made for more than this.

If you desire freedom from those attachments — Freedom to be a better husband, a better father, and a better man for others — I invite you to check out Exodus 90

Exodus 90 is a ninety-day program that gets us back to the fundamentals of the faith: prayer, self-denial, and fraternity. It starts on January 17th and ends on Easter Sunday.More than 50,000 men from around the world — Catholics, Christians, even folks that don't align with any Christian faith —  have done this. Of these men, 99% report experiencing greater freedom.

You can check it out for yourself at Exodus90.com
TIME CODES: If this is your first time listening to The Catholic Man Show, we do 3 things almost every episode:1.) Open, review, and enjoy a man beverage – Minutes 1-12.2.) Highlight a man gear – Minutes 12-24.3.) Have a manly conversation – Minutes 24-48If you haven't listened to The Catholic Man Show before, check out our previous episodes here. Subscribe to our  YouTube channel to watch past episodes.
---
Want to help The Catholic Man Show?
By giving us a rating on iTunes, it helps others find the show.
Want to say up with The Catholic Man Show? Sign up for our mailing list: Click Here
Looking for a prayer to pray with your wife? Check this blog out.
Are you getting our emails? Sign up for our newsletter where we give you all bacon content – never spam.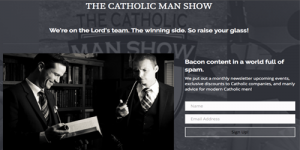 ---
If you enjoyed this episode of The Catholic Man Show and are looking to protect your family from the dangers of the internet, go to Covenant Eyes and use promo code "Catholicman" for a 30-day free trial of keeping your family safe.
It's getting colder outside – time to get your TCMS stocking cap!