Unplanned: Interview with Doug Johnson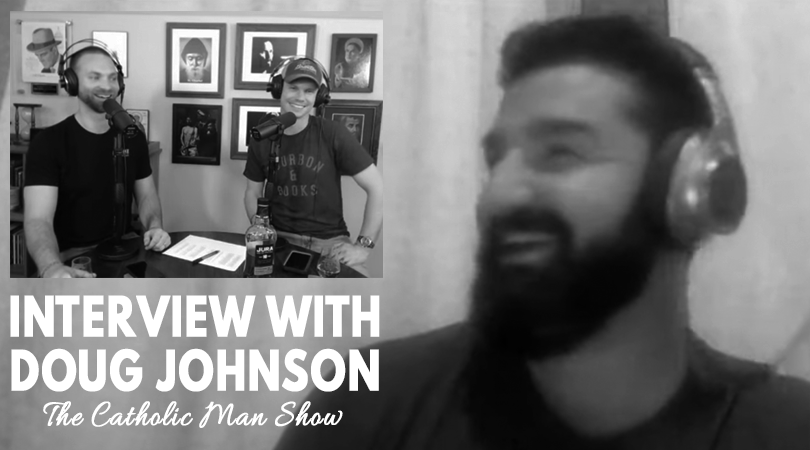 Jura, Iron Skillet, and an interview with Doug Johnson
This episode is sponsored by a Council of Man member, Josh Raburn.  Want to join other men who are wanting to live virtuously?Join us on Patreon
The dram this week is Jura 10 year.
A whisky only Jura could make, born of our island and still produced today in a bottle originally shaped to withstand the roughest of journeys from our home. Crafted in exceptionally tall stills, matured for 10 years in America White Oak ex-bourbon barrels and the fresh sea air with a further enhancement from the finest aged Oloroso Sherry casks from Jerez, Spain.
The gear is a cast iron skillet.
Check out Doug's blog, Doug on Tap.
The video below has a lot of extra content not in the episode.
Drinking: Jura 10 Year
Gear: Cast Iron Skillet
Discussing the movie Unplanned with Doug Johnson
If this is your first time listening to The Catholic Man Show, we do 3 things almost every episode:
TIME CODES:
1.) Open, review, and enjoy a man beverage – Minutes 1-12.
2.) Highlight a man gear – Minutes 12-24.
3.) Have a manly conversation – Minutes 24-48.
If you haven't listened to The Catholic Man Show before, check out our previous episodes here.
Want to help The Catholic Man Show?
By giving us a rating on iTunes, it helps others find the show.
Want to say up with The Catholic Man Show? Sign up for our mailing list: Click Here
Looking for a prayer to pray with your wife? Check this blog out.
Check out our blog on 3 types of friendships.
Here are our latest book reviews:
"Never Give In: The Extraordinary Character of Winston Churchill"
Cheers to Jesus