Voting with a well-formed conscience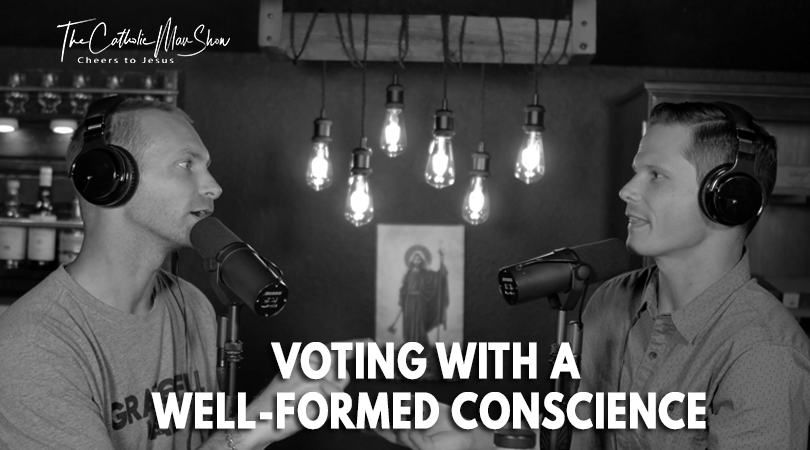 We have a duty to vote – let's discuss
Scroll to the bottom of the page for the show transcript
ENJOY THE SHOW AND WOULD LIKE TO SEE MORE? SUPPORT TCMS, GET AWESOME THANK YOU GIFTS, AND HELP SPREAD THE WORD.
Audio: Encyclical of Pope Benedict XV on St. Dominic

About our drink:
Rye inspired by Old World barrel-aging traditions.
This 86-proof 12-year-old Rye Whiskey is a marriage of whiskeys aged in New American Oak and ingeniously finished in Port (7%,) French Sauternes (30%,) and Madeira casks (63%). We've taken the elements that are most quintessential in an American rye – boldness and character – and fused them with the elegance and grace of an 18-year-old Scotch.
About our gear:
A shoe tree holds a shoe in its proper shape so it dries out correctly, and keeps the leather from cracking by wicking away moisture. The absorbent wood also helps dry out the lining of shoes so that they don't rot from the inside out.
Our topic:
Catholics have a moral obligation to promote the common good through the exercise of their voting privileges (CCC 2240). It is not only civil authorities who have responsibility for a country. "Service of the common good require citizens to fulfill their roles in the life of the political community." (CCC 2239). This means citizens should participate in the political process at the ballot box.
Here are some good resources:
TIME CODES:
If this is your first time listening to The Catholic Man Show, we do 3 things almost every episode:
1.) Open, review, and enjoy a man beverage – Minutes 1-12.
2.) Highlight a man gear – Minutes 12-24.
3.) Have a manly conversation – Minutes 24-48
If you haven't listened to The Catholic Man Show before, check out our previous episodes here.
Subscribe to our  YouTube channel to watch past episodes.
---
OnlineGreatBooks.com provides accountability, curation, community, and personal growth. SIGN UP USING PROMO CODE, "CATHOLICMAN" AND GET 25% OFF THE FIRST 3 MONTHS.

---
Want to help The Catholic Man Show?
By giving us a rating on iTunes, it helps others find the show.
Want to say up with The Catholic Man Show? Sign up for our mailing list: Click Here
Looking for a prayer to pray with your wife? Check this blog out.
Are you getting our emails? Sign up for our (almost) monthly newsletter where we give you all bacon content – never spam.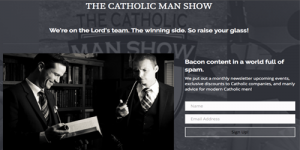 ---
If you enjoyed this episode of The Catholic Man Show on spiritual warfare and are looking to protect your family from the dangers of the internet, go to Covenant Eyes and use promo code "Catholicman" for a 30-day free trial of keeping your family safe.