What Should I Get My Family for Christmas? A Guide for Catholic Men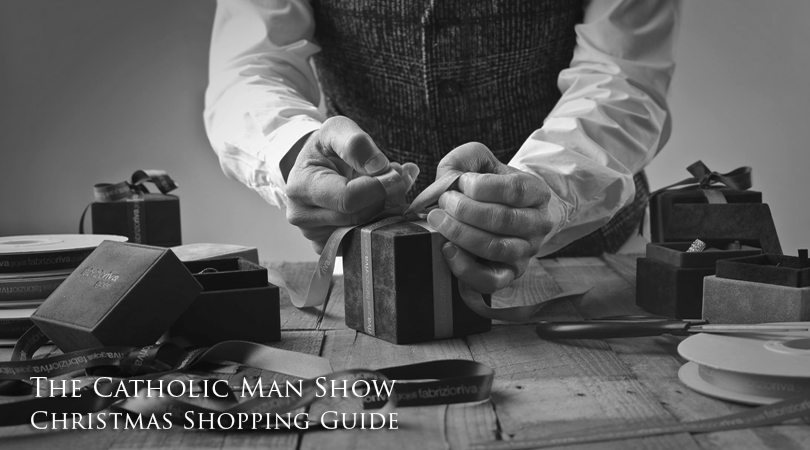 There are some really good Christmas guides out there on what to get men for Christmas. The Catholic Gentleman always puts out a strong list. Dr. Taylor Marshall has a great Top 10 Christmas Gifts for Men as well.
When it comes to shopping, I tend to know what I want to go for it with the path of least resistance. It's the times I don't know what someone else wants that makes it for a tricky buying experience. So I have been compiling a list of Catholic gifts for all ages this Christmas.
FOR THE KIDS:
Children's Mass Kits:
We have all seen the video of Brandon Vogt's 5-year-old son, Isaiah, celebrating Mass at home. It's not only adorable but also is a great way for kids to develop a devotion for the Holy Sacrifice of the Mass.  This set includes: Crucifix (made in Bethlehem and stands 6" tall), 2 battery-operated Candles, Corporal, Chalice, Paten and Ciborium, 1 large Host and 6 small Hosts, Bell, green, gold, and purple Chalice Veils, Pall, My Picture Missal book, which contains the exact words of the Mass, and full description of all items on inside cover. Stored in a sturdy white box.
Created by moms and early childhood educators, using high-quality materials for years of reverent play.
Children's Mass Kit – Price $55.00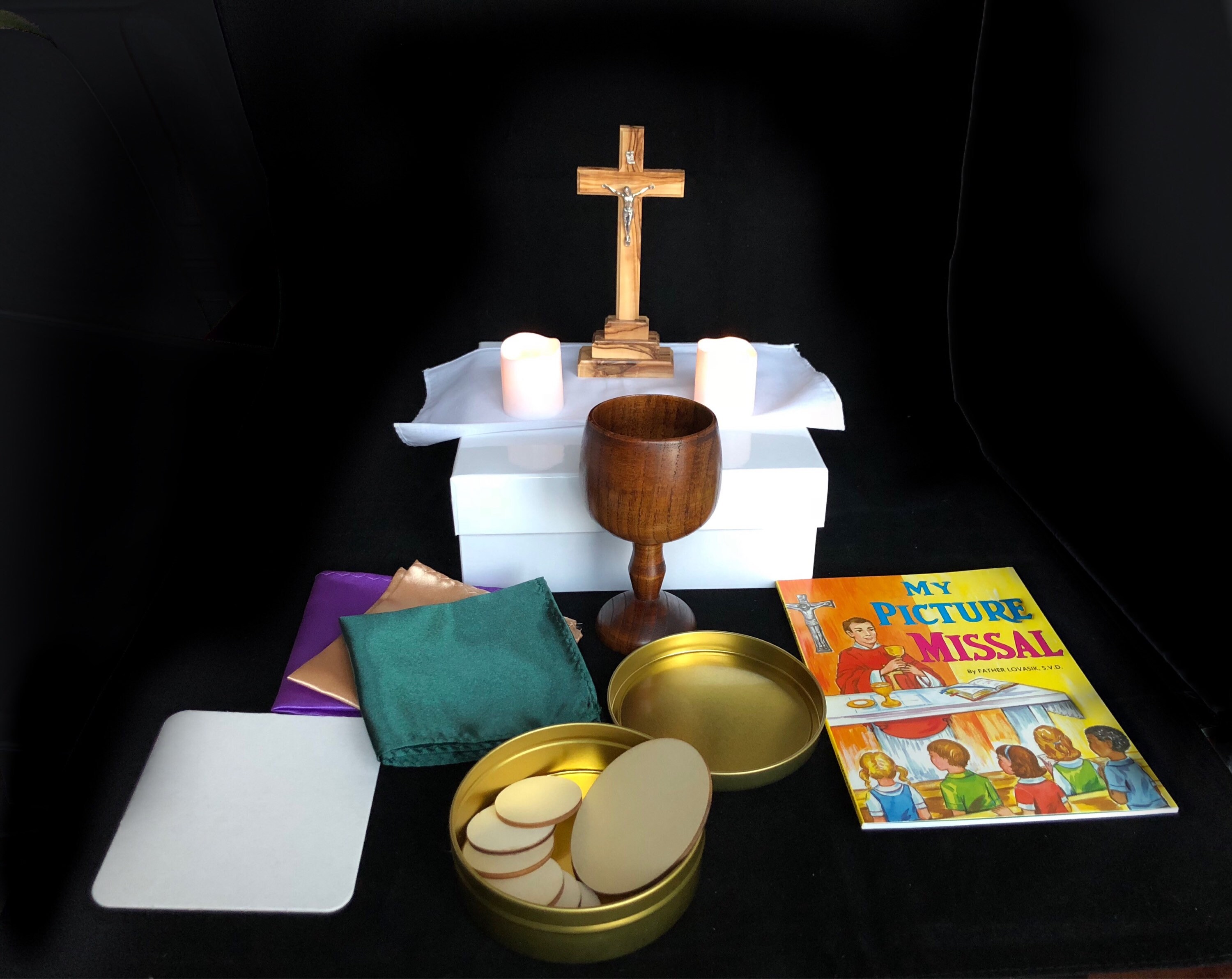 Catechism of the Seven Sacraments by Kevin and Mary O'Neill
Lego + Catechism = what is not to love? – Book Junkie Mom, Amazon Review
What do LEGO® bricks and the sacraments have in common? Well, they're both used to build things – toy structures and holiness, to be exact. They have different forms and instructions. They require time and commitment. They happen to comprise the contents of a new book by a young Catholic father and mother of seven, and publishing and promoting this book is StoryTel Foundation's next big project.
Like so many families, Mary and Kevin O'Neill had a love/hate relationship with these classic bricks. Their kids loved the toy and had books illustrated with LEGO. But when a favorite Bible book illustrated with the toy turned out to have questionable interpretations, Kevin and Mary decided to literally take matters into their own hands.
Catechism of the Seven Sacraments – Price: $34.95
FOR THE FAMILY:
SAINTCARDS – GET TO KNOW YOUR FAMILY IN HEAVEN
Want your children to learn about the saints while having a family fun night? That's what the Williams Family wanted, so they developed SaintCards.
Our family wants to invest into the Catholic Domestic Church to help parents fulfill their mission in "teaching their children to discover their vocation as children of God" (CCC 2226). Through learning about these holy men and women, the entire family can grow in holiness, all while having fun.
SaintCards: Deluxe Base Set (106 SaintCards) – $34.99
THE CATHOLIC CARD GAME
A party game made specifically for Catholics. This game you can play with the whole family. It's an easy game to play that will keep you laughing throughout the night.
The Catholic Card Game Base Deck – $30.00
CATHOLIC TRIVIA:
Developed by a deacon and printed by Angelus Press, the Traditional version of Catholic Trivia is an exciting way to study Catholicism in a fun and social board game format. These thought-provoking questions will have you straining your brain and boasting how much you remember from Catechism classes. Young and old, you are guaranteed to learn something new! Inevitably these topics will spark deep conversations about faith, the church, and beliefs.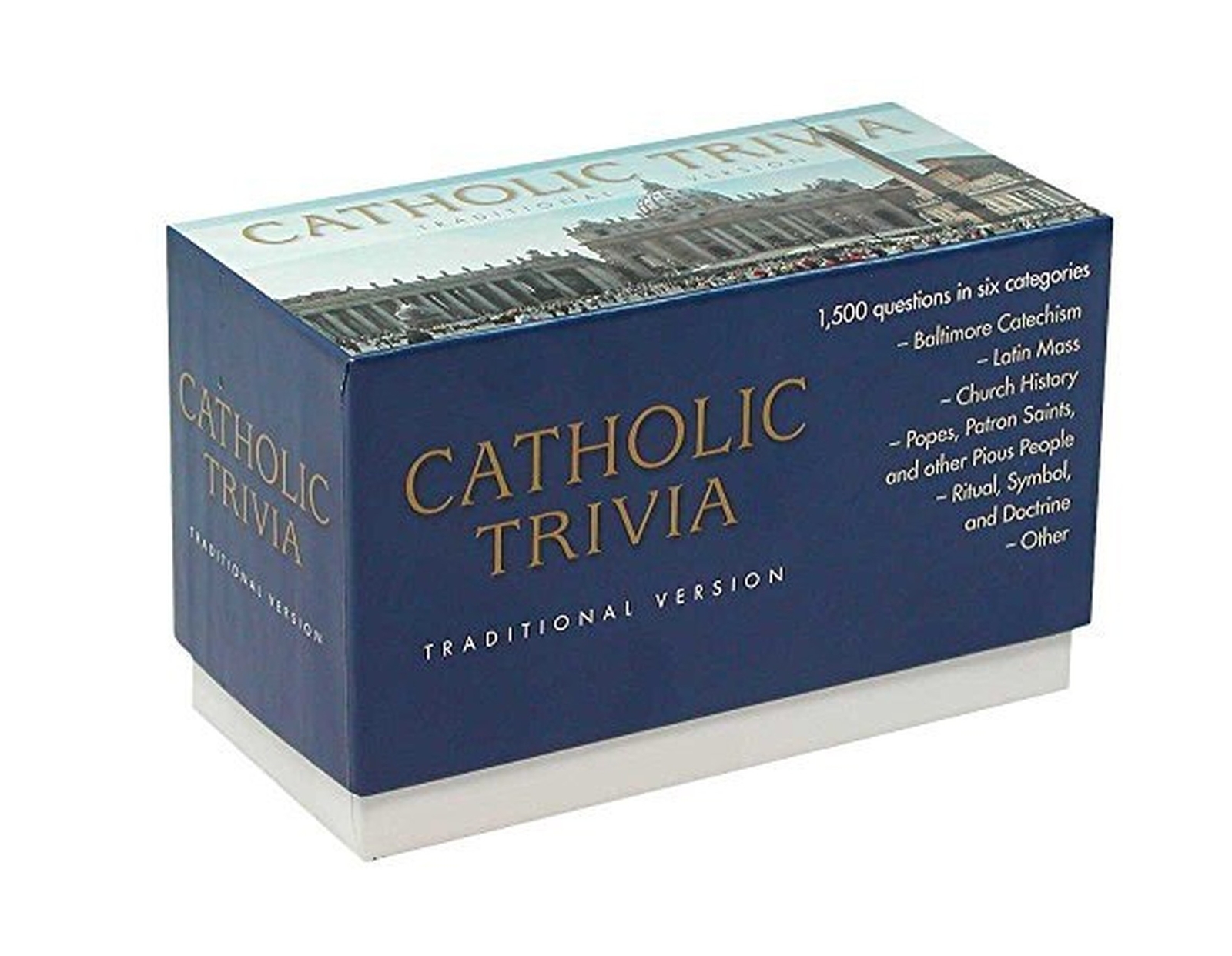 FOR HER:
VEIL – VEILS BY LILY
So covering the head stemmed from cultural custom as well as early Christian tradition. It was carried over as Catholic tradition for the same reasons. However, the significance of the veil has since changed from the cultural tradition from whence it began.

Contrary to what some other religions or cultures may profess, the modern Catholic tradition of wearing a veil does not signify women's subservience to men. Neither does it have anything to do with shame or guilt. Rather, the veil has been used to cover something that is sacred – that which the veil covers should be cherished, respected, and adored. Take, for example, the use of a veil to cover the Holy of Holies or the Ark of the Covenant in Judaism. For Catholics, a veil covers the Tabernacle that houses our Lord. Similarly, the altar, where the perfect sacrifice of Our Lord is made, is veiled. The chalice, which contains our Lord's blood, is also veiled. If we veil the very Center of our Faith, how then, is a veil upon a woman's head any less dignified?

Today the use of the veil is considered a visible act of modesty and humility. A veil is not worn out of guilt, or as an act of subservience, or out of shame for feminine beauty, but rather as a sign of reverence and surrender to God's will. (TAKEN FROM CATHOLICSTAND.COM)
VIAGGI BOUTIQUE CANDLE
Women love the smell of a clean fresh room. Viaggi Candles are high-quality, long-lasting, boutique candles made by a Catholic family who takes pride in providing outstanding quality candles. Use the promo code, "CHEERS" to get 20% off all purchases.
VIAGGI CANDLES – $28.00 (without discount)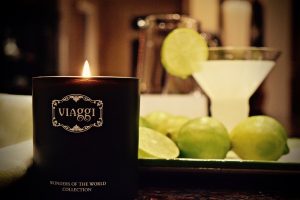 HAVE A MASS OFFERED FOR YOUR WIFE
How romantic would it be to be able to tell your wife you are having a Mass offered up for her sanctity and her intentions?
Though we often think of having a Mass said for those who have passed away, Masses can be offered for those who are still alive. The Council of Trent says that Mass may be said "for the living and the dead, for sins, punishments, satisfactions, and other necessities." In other words, if you know someone who could benefit from the spiritual graces that come with having a Mass said on their behalf, there is no need to delay in doing so.
The Congregation of Marian Fathers of the Immaculate Conception of the Most Blessed Virgin Mary is a fraternal community of consecrated life that will offer up a Holy Mass for your wife (or someone living or dead).
Holy Mass suggested offering per Mass: $10, $15, or $25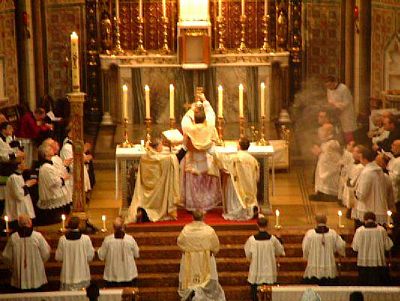 FOR YOUR DAD, BROTHER, OR GOOD FRIEND
THE COMBAT GIFT SET FROM THE CATHOLIC WOODWORKER
The perfect gift for the man in your life this Christmas.  A great book, a pipe, and a rosary.  Complete with a pinewood gift box and our brand-new Built for Battle sticker.  Limited quantities available.
"In Catholicism, the pint, the pipe and the Cross can all fit together."
~ G.K. Chesterton ~
BEARD OIL FROM CATHOLICBALM.CO
Our beard oil is made of a signature blend of oils (including coconut oil, argan oil, jojoba oil, and hemp seed oil) paired with the rich aroma of balsam, rose, and 50+ other scents all mix together to remind you daily of your baptismal promises.
CATHOLICBALM.CO BEARD OIL – FIRST BOTTLE IS $25. EACH ADDITIONAL BOTTLE IS ONLY $20
"THE PEN IS MIGHTIER THAN THE SWORD" STATIONARY KIT FROM THE ART OF MANLINESS
To help kickstart your journey into the art of letter writing and ensure you always have its requisite tools at hand, we've put together the truly one-of-a-kind, second-to-none The Pen Is Mightier Than the Sword Letter Writing Kit.
It not only has everything, and we mean everything, you need to start sending out classic correspondence, its accouterments make the process of writing it an experience that will be truly enjoyed.
"The Pen Is Mightier Than the Sword" Stationary Kit – $159.99
FOR YOUR PRIEST AND SEMINARIAN
VERBUM CATHOLIC SOFTWARE
Verbum 8 makes your Catholic study easier by connecting your entire library of books to a robust set of study tools. Complete with study notes, the Catechism of the Catholic Church, the Fathers of the Church, devotionals, and key commentaries, Verbum 8 Starter provides essential resources for anyone just getting started with serious Catholic study. This is perfect for any priest (or laity for that matter) who is looking to continue their studies and develop great homilies.
Verbum Starter Pack – On Sale for $187.75 or 20.64/mo payments for 1 year