Testimonial of when life is tough and praying is tougher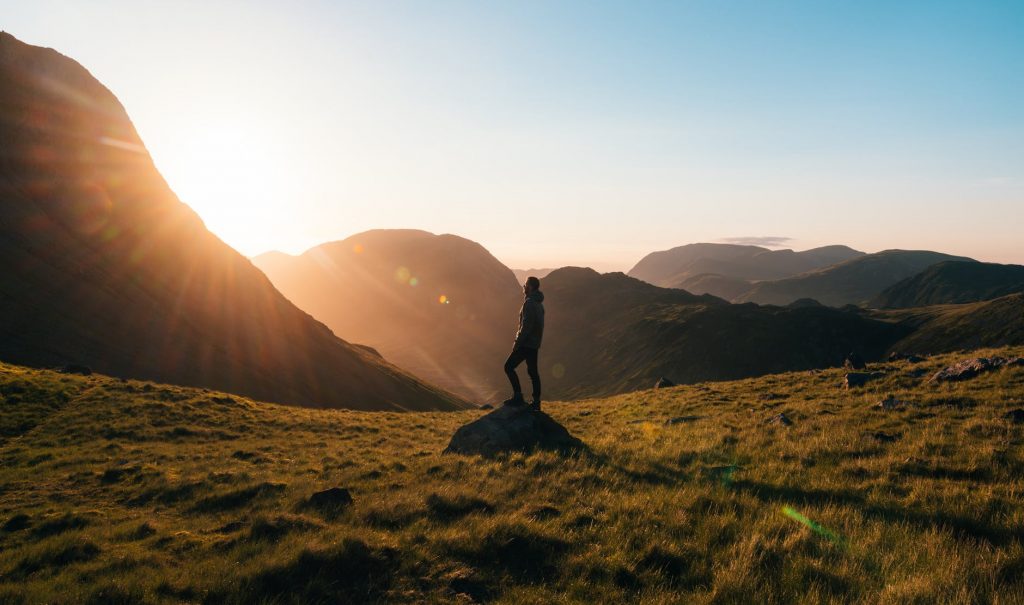 I can't say how many years I've been instructed to pray more. In the confessional, by family, on Catholic radio even. I always knew they were right of course. And at times I could take off in prayer like eagles to the sky. But I usually ended my upward journey by flying in the same way that stones don't.
Disheartening. But I could never seem to get anything at the first go. So, once I hit rock bottom, again, I would turn my eyes up and start over… again.
For years part of my Lenten fast was to pray one rosary a day. Most Lents, I performed my prayers as successfully as my toddlers keeping out of the open bag of chocolate chips. That is to say, not very well. But, like the underdog at a boxing match, I kept coming back.
Some time, several years ago, I went through a real rough patch. It seemed our house was falling apart. Our children were falling behind in school. My wife's pregnancy was treating her particularly badly. And my job had jumped from tiring to stressfully-exhausting. Most days I crawled out of bed for work like a convict stumbling out to break rocks.
That was when I threw myself at our Lord's feet. I began to pray the rosary on my drive to work. Mostly I prayed for myself; that I could make it through the day, and that I could dredge up the energy to help my pregnant wife when I came home. I prayed to be able to work through my frustration and to hide my anger. And at the back of my mind the Holy Spirit asked for more.
Like a disobedient child called by his parents, I only took small steps forward. I began to offer my rosary for my weary wife. Easy enough. I offered it for my children. A logical step. I offered for my parents and siblings. But that wasn't enough, the Holy Spirit seemed to be asking more. Finally, I began to offer rosaries for those I was angry at. And then the Jesus began to heal me.
Looking back, I realized that when I fell at our Lord's feet I never hit the ground. He caught me.
I made it through that rough patch, and my family has grown. I have grown. I still pray on my drive to work. Sometimes I offer my prayers for someone, and other times I simply focus on the Mystery of the day. Like salmon returning upstream, I crave my time with our Lord.
I still have a long way to go in my prayer life. But, with the Holy Spirit at my ear, I'll keep working at it.
---
John Culver II resides in sunny Southern California with his wife and eleven children. A Council of Man member and Catholic growing in his faith, he does his best to lead his family to holiness. He has written two children's books and blogs about his large family at Livingjunglegym.com.