The Domestic Church with Dr. Scott and Kimberly Hahn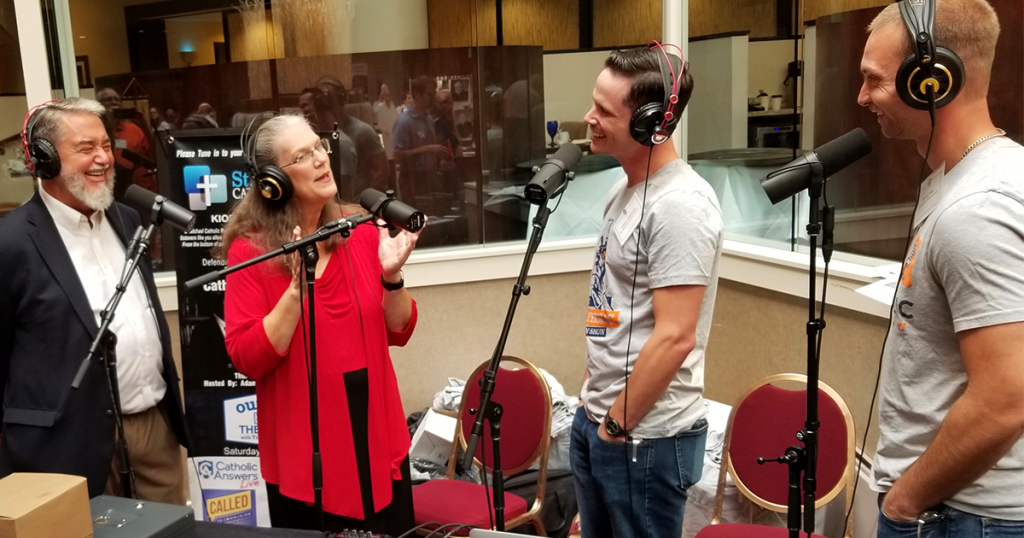 Dr. Scott and Kimberly Hahn Interview
Recently we had the opportunity to interview Dr. Scott and Kimberly Hahn at the 2018 Tulsa Catechetical Conference hosted by the Diocese of Tulsa and Eastern Oklahoma.
According to the Second Vatican Council's Dogmatic Constitution on the Church: "The family, is so to speak, the domestic church." (Lumen Gentium #11) This means that it is in the context of the family that we first learn who God is and to prayerfully seek His will for us.
Here are some tips for building a domestic church put together by the USCCB.
Dr. Scott W. Hahn is an American Roman Catholic theologian. A former Presbyterian who converted to Catholicism, Hahn's popular works include Rome Sweet Home and The Lamb's Supper: The Mass as Heaven on Earth. His lectures have been featured in multiple audio distributions through Lighthouse Catholic Media. Hahn is known for his notable research on early Christianity during the Apostolic Age and various theoretical works concerning the early Church Fathers.
Hahn presently teaches at the Franciscan University of Steubenville, a Catholic university in the United States.[1] Hahn is married to Kimberly Hahn, who co-runs their Catholic apostolate, the Saint Paul Center for Biblical Theology.
Hahn's newest book, 'The First Society', is now available for purchase.
You can see all our interviews on 'The Domestic Church' here.