Tympanum at Clear Creek Monastery with George Carpenter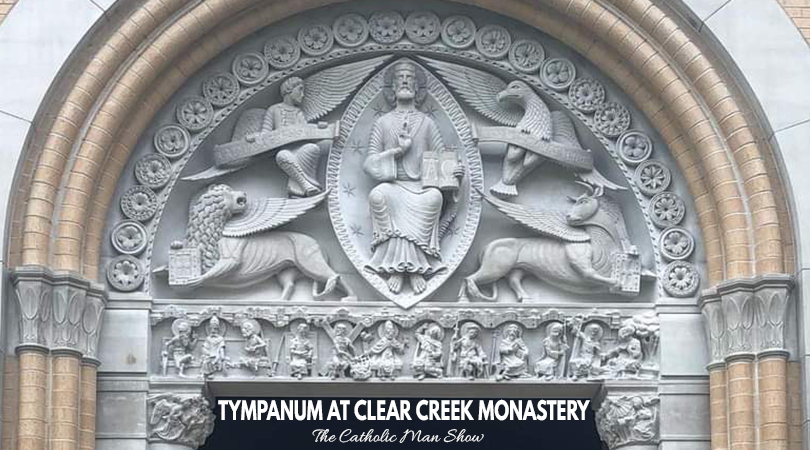 George Carpenter joins us to talk about his 7-year long project at Clear Creek Abbey
Our Lady of Clear Creek Abbey is a Benedictine community belonging to the Solesmes Congregation. It was founded in 1999 from the Abbey of Our Lady of Fontgombault in France and is located in the diocese of Tulsa, Oklahoma. Having been erected as a simple priory in 2000, Clear Creek became an abbey in 2010. The community currently counts 50 monks.
Like the other monasteries of the Solesmes Congregation, Our Lady of Clear Creek Abbey, having devoted itself from the outset wholly to the service of God in the hidden life, is to be counted among the institutes entirely ordered towards contemplation. By virtue of their vocation, the monks devote themselves to God alone in silence and in solitude, in constant prayer, and willing penance.
George Carpenter joins us to discuss what it was like to embark on a 7-year project at Clear Creek Abbey. The newly revealed tympanum is positively medieval. The twelve apostles are depicted on the lintel; while Christ the King sits enthroned surrounded by the four Evangelists.
You can watch our conversation as we dive into the background of George, how we made the tympanum, and what he learned from doing it.