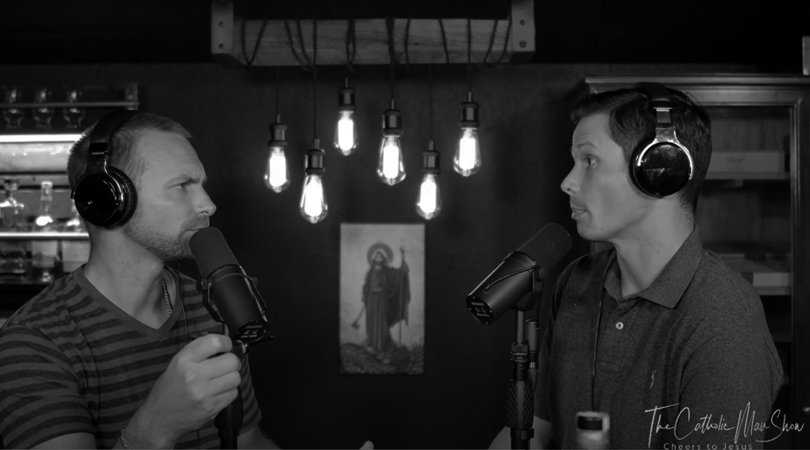 We reflect on the quote from Fr. Garrigou-Lagrange, "Our Lord saved the world even more by His heroic love on the cross than by His sermons."
Scroll to the bottom of the page for the show transcript
Check out our store and find TCMS stocking caps and hats

ENJOY THE SHOW AND WOULD LIKE TO SEE MORE? SUPPORT TCMS, GET AWESOME THANK YOU GIFTS, AND HELP SPREAD THE WORD.
Become a Patron! Over 40 interviews, a course with Karlo Broussard, a 10 part series on the domestic church, and free thank you gifts for supporting the show!
---

Travel to Italy, the Holy Land, Scotland, or Europe. Take a Catholic pilgrimage cruise or mix in Faith and Food or Faith and Fitness. No matter where you travel with Select, you will be embraced by faith. All our trips feature daily mass, unparalleled access to sacred sites, local guides that speak your language, and excellent accommodations. We have been helping pilgrims put their feet in the places their faith began for over 30 years. We want to help YOU experience the fun and faith-enriching power of pilgrimage. Click here
---
About our drink:
Wyoming Whiskey they are proud of their state and their spirits. the distillery was founded in 2009 by Kate and Brad Mead and their friend David DeFazio. But they had the help of an experienced guiding hand — Steve Nally, former master distiller at Makers Mark. The first commercial Whiskey was released as a four year old in 2012, but they state that all current Whiskies are a minimum of five years old. Importantly, they state loud and clear that none of their spirits are sourced. Every drop is distilled and aged on site at their facility in the Big Horn Basin of Wyoming, all the grains are farmed within one hundred miles, and the water comes forma local well sunk into an ancient limestone aquifer. And you've just got to respect that.
About our gear:
We talk about splitting wood and some ideas to improve your efficiency.
About the Topic:
We reflect on the importance of sacrifice and the understanding that the more souls advance in the spiritual life, the more their interior sufferings resemble those of Jesus and Mary…. suffering not for their purification but for our redemption.
CONGRATULATIONS TO The Catholic Woodworker FOR OPENING UP A NEW OFFICE BUILDING! WE ARE GRATEFUL FOR YOUR SUPPORT AND INCREDIBLY HAPPY FOR YOUR CONTINUED SUCCESS:
Use promo code TCMS10 for 10% off all purchases.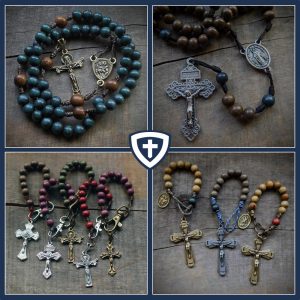 ---
TIME CODES: If this is your first time listening to The Catholic Man Show, we do 3 things almost every episode:1.) Open, review, and enjoy a man beverage – Minutes 1-12.2.) Highlight a man gear – Minutes 12-24.3.) Have a manly conversation – Minutes 24-48If you haven't listened to The Catholic Man Show before, check out our previous episodes here. Subscribe to our  YouTube channel to watch past episodes.
---
Want to help The Catholic Man Show?
By giving us a rating on iTunes, it helps others find the show.
Want to say up with The Catholic Man Show? Sign up for our mailing list: Click Here
Looking for a prayer to pray with your wife? Check this blog out.
Are you getting our emails? Sign up for our newsletter where we give you all bacon content – never spam.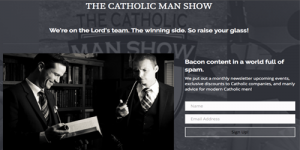 ---
If you enjoyed this episode of The Catholic Man Show and are looking to protect your family from the dangers of the internet, go to Covenant Eyes and use promo code "Catholicman" for a 30-day free trial of keeping your family safe.