45 Christmas Gift Ideas for 2021
The Catholic Man Show 2021 Christmas Gift Ideas
Looking for Catholic Christmas Gifts? Wanting to support Catholic small businesses?
We wanted to compile a list of options for those who might be looking to get themselves or their spouse a gift while supporting Catholic businesses.
Note: Not all these businesses are Catholic businesses. We tried to include as many as we could. If you are a small Catholic business, reach out to us and we will try to add you on the list. 
Your purchase helps bring top-notch intellectuals to secular campuses to expose students to the riches of the Christian intellectual tradition.
All prices include shipping. An additional shipping charge will be added for international orders.
Order by Wednesday, Dec. 8 to receive your order in time for Christmas!
A sturdy and warm sweatshirt bound to keep you warm in the colder months.
---
The Moose Theme features our red oak mesa leather. Stitched with thin black cord, the edges and banding give this cover a little more dimension and a classic aesthetic appeal. OréMoose Leatherwork started when Roger Johnson passed away on his ranch in Northern California. He left all his leatherwork tools to his 13 year-old grandson David Kruse. Little did either one of them know, David would experience a profound conversion after years of being a lost soul in the music industry and would end up joining Catholic Seminary in the Diocese of Winona-Rochester in Minnesota. In 2018 the OréMoose story began to take shape. David was on his one year parish internship and was being asked to make leather bible covers almost weekly. A year and half later, just before the world shut down from the COVID-19 pandemic, David felt an interruption in his call to the Catholic Priesthood. He felt God calling him out to evangelize through art. OréMoose Industries LLC was founded in September of 2020 and has been growing steadily since. The team is growing, the business is growing and the idea is expanding into many fields of art and evangelization.
---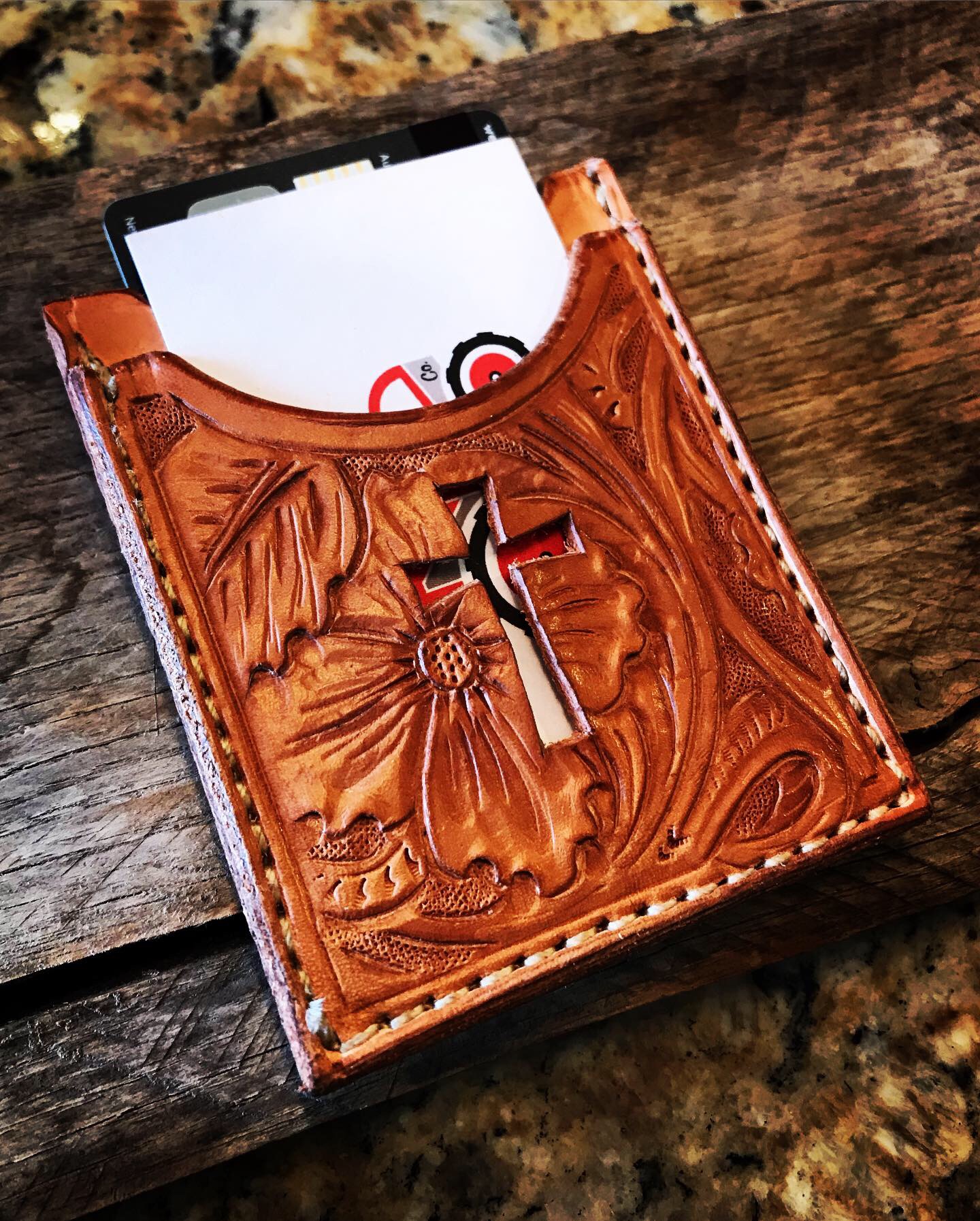 Slim leather wallet with a Cross and money clip, hand stitched and finished in three colors: Natural, Light Brown and Dark Brown. The money clip can be removed and doubles as a bottle opener. It has a front pocket for additional cards/money. They also offer custom belts, custom breviary covers, guitar straps, and more. The leather responds true to the cuts and stamps he makes, fueling the addiction to design more. Leather workers create artwork they can touch, feel and mold with their hands. We use methods that have been around for thousands of years. Nothing I create is mass produced or manufactured. All leather has imperfections and brand marks that actually aid in the design – adding to the personality of the piece.
They also offer Art classes for young and old! Click here to learn about what we offer and how to get involved!
---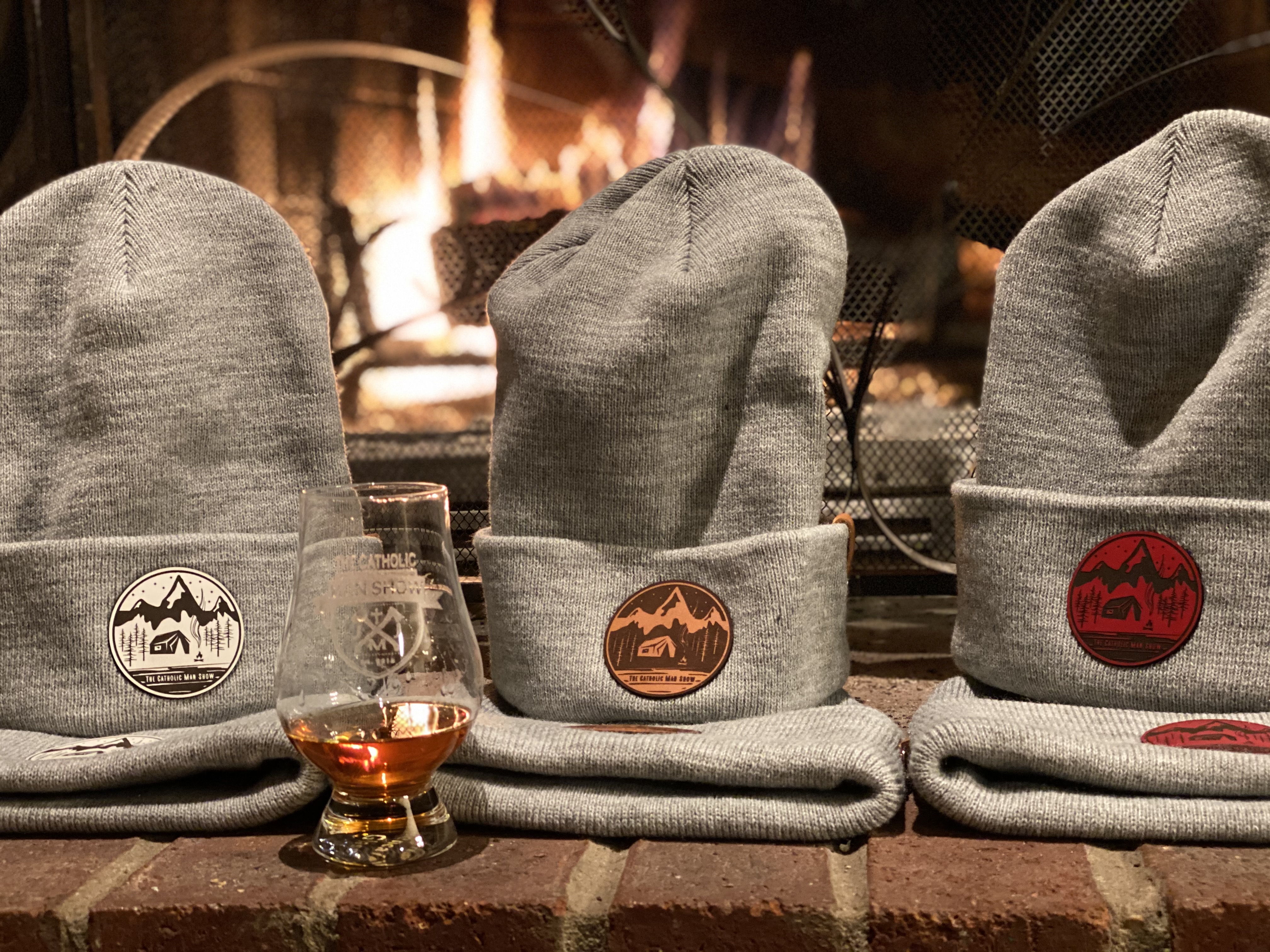 Guaranteed to keep your head warm. These are high-quality thick stocking caps that are easy to take with you while showcasing the wintery camping scene.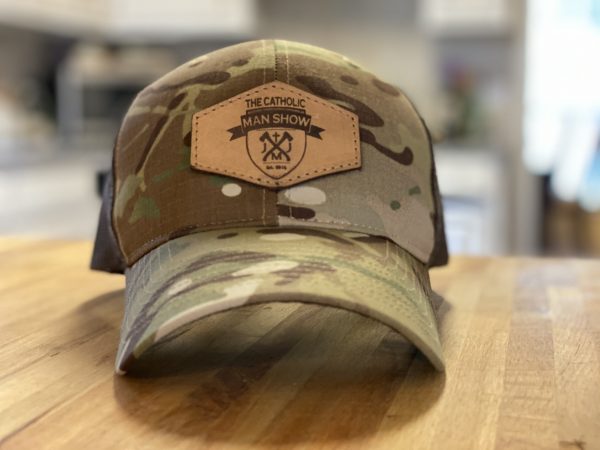 The Catholic Man Show Leather Patch Hats is laser-etched and stitched onto a Richardson 112 snapback hat. The leather and stitching are done right here in the land of the free, America.
---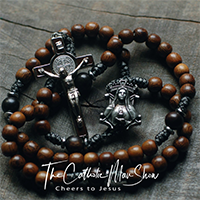 The Catholic Woodworker exists to equip men for battle in the modern world.  They do this by creating beautiful and masculine spiritual weapons, like their handmade wooden rosaries, that inspire a continuous conversion in the hearts of men. This year they have launched an official rosary of The Catholic Man Show (pictured). This handmade wooden rosary with the Immaculata design will be the perfect weapon for any man. Use promo code "TCMS" to receive 10% off all purchases from The Catholic Woodworker. Don't forget to check out their home altars and crucifixes as well.
(Note: The Catholic Woodworker has been a sponsor of TCMS in the past but did not pay for this post in any way)
---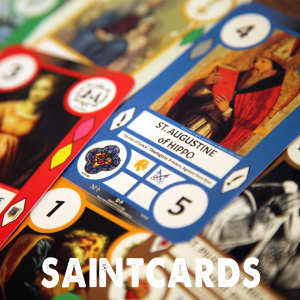 Looking for a fun game to play with the family? Wanting your kids to learn more about the faith while having fun on family game night? SaintCards is a tremendous gift to Catholic Families everywhere.
It can be tough to raise our children in the faith, and even harder if it always feels like work.  This game makes learning about the saints and our faith fun. The cards themselves pack in a HUGE amount of info about each featured Saint, amounting to an entire biography in symbols and colors.  I love that there is so much to be learned while playing any version of the game…The possibilities are really limitless and could be adapted to be used with preschoolers all the way through adults.  It's so nice to come across a faithful, well made, flexible game. Whether you are 5 years old or 105 years old, you will learn more about the history of the Catholic faith in a fun and engaging way with Saintcards.
---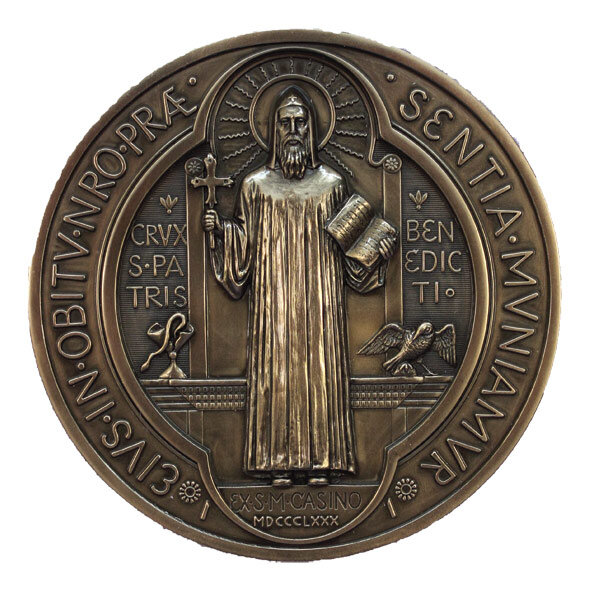 CatholicSacramentals.org is an entity of Sacred Heart Holdings LLC, a family business located in Tulsa, Oklahoma. Sacred Heart Holdings LLC is owned and operated by the Thomas family.  If you are looking for high quality Catholic crucifixes, statues, books, scapulars, and more, Catholic Sacramentals is the place to go. We hope to provide all people of good will with an opportunity to understand sacramentals and how they are to be used with devotion and faith.  Please use this site as a source of catechesis and devotion.  This site was created out of an acknowledgement of the reality of spiritual warfare that is so commonly denied by all in today's times.
---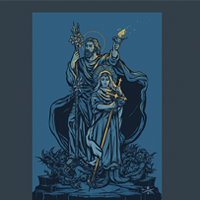 Baritus Catholic has become our new favorite Catholic illustrator.
The two meanings of this Latin word come together graphically in the BARITUS logo through the representation of the angel blowing a trumpet while carrying a sword. This image reflects scenes from Scripture such as in the Old Testament where the Israelites rally around the sound of the trumpet where God fights for them, as well as in the New Testament where angels usher in the final judgment with the blast from a trumpet.
​In the BARITUS icon, the trumpet and the sword are bound together with rope symbolizing the ever-present need to both proclaim the faith and defend the faith in evangelization.
Chris Lewis is the sole illustrator behind BARITUS Catholic Illustration. A convert to the Catholic faith with a professional background in graphic design and a love for illustration, this project came to fruition through a parallel journey in discovering the Truth of Christianity through Catholicism and a return to drawing after many years of setting it aside. The two paths converged after a series of spiritual and intellectual conversions in 2018, and the idea of beginning a project focused on sharing the Catholic faith through art was born. BARITUS is an artistic project dedicated to preserving the legacy of our rich Catholic artistic traditions, but in a way that resonates today.
---
The Great Adventure Bible makes the complexity of reading the Bible simple.
The narrative approach gives the big picture of salvation history and shows how everything ties together. This is the only Bible that incorporates The Great Adventure's color-coded Bible Timeline learning system, a system that has made The Great Adventure Bible study resources the most popular and influential in the English speaking world. The color-coded tools make it easy to read and easy to remember.
This is a game changer. There has never been another Bible like it.
---

This is the number-one question Catholics get asked—and, sometimes, we ask ourselves. Why do we believe that God exists, that he became a man and came to save us, that what looks like a wafer of bread is actually his body? Why do we believe that he inspired a holy book and founded an infallible Church to teach us the one true way to live?
Ever since he became Catholic, Trent Horn has spent a lot of time answering these questions, trying to explain to friends, family, and total strangers the reasons for his faith
Some didn't believe in God, or even in the existence of truth.
Others said they were spiritual but didn't think you needed religion to be happy.
Some were Christians who thought Catholic doctrines over-complicated the pure gospel.
And some were fellow Catholics who had a hard time understanding everything they professed to believe on Sunday.
Why We're Catholic assembles the clearest, friendliest, most helpful answers that Trent learned to give to all these people and more. Beginning with how we can know reality and ending with our hope of eternal life, it's the perfect way to help skeptics and seekers (or Catholics who want to firm up their faith) understand the evidence that bolsters our belief—and brings us joy.
---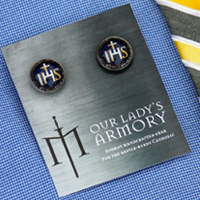 What a great way to evangelize at work! Our Lady's Armory provides high-quality Catholic cuff-links for every businessman. Each pair of cufflinks includes a high-quality photo image sealed under a glass dome and affixed to a stainless steel cufflink tray. Cufflink diameter is 20mm for a statement that is strong without being ostentatious. Get the set with a tie bar. They even have a Catholic Man Show cufflinks! Check them out!
---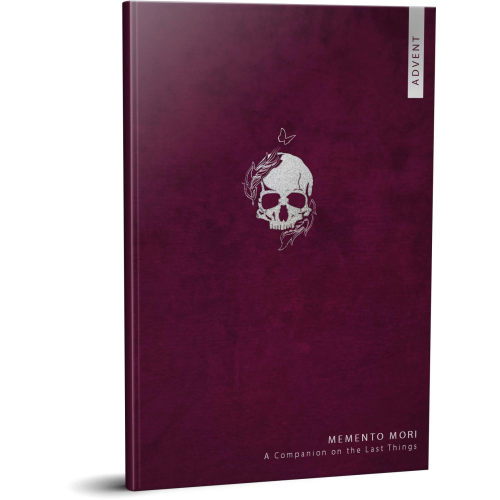 Memento mori or "remember your death" is a phrase long associated with the practice of remembering the unpredictable and inevitable end of one's life. 
Memento Mori: An Advent Companion on the Last Things is the latest in a series of books by Sr. Theresa Aletheia Noble, FSP, that explores this traditional Christian practice of meditation on death in light of Christ.
Advent might seem like a liturgical season in which meditation on death and the other Last Things (judgment, hell, and heaven) is not appropriate. But, in times past, Advent was recognized as the perfect time to take a hard look at all the Last Things. In some parishes, priests used to give sermons on each of the Last Things to correspond to the four Sundays of Advent.
This book will help you to explore the reality that Advent means nothing without recognizing that Jesus came to save us from death, humanity's most intimidating enemy and impossible adversary. Jesus was born to die so that we may live. Remembering this reality in light of our death changes lives.
---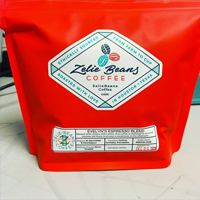 Zelie Beans Coffee takes its name from Zelie Martin. She and her husband, Louis, lived in a small village in France. Both Louis and Zelie worked, he as a watchmaker/repairman and she as a lacemaker. They had 9 children, 4 of which would die in infancy or childhood. The 5 that lived into adulthood were all girls and they all entered into religious life. Zelie's lace-making business did very well for her family that she was able to provide for the whole family. Though this did not mean her life was easy. She struggled with the deaths of her 4 children that died young. She also had trouble nursing her children. However, she persevered with faith and prayer. Zelie Beans Coffee is not just another coffee roaster. They strive to ensure that the growers and farm employees receive livable wages. With this in mind, Zelie Beans Coffee only sources beans from suppliers that provide fair and above fair prices for the unroasted beans. We also seek out those sources that continue to invest in women, their families, and their communities. Use promo code TCMS10 for 10% off at checkout!
---
The Illustrated Liturgical Year Calendar
If you'd like to subscribe to receive a set of posters throughout the year, you can do so here.
There is a treasure trove of riches in the ancient Roman liturgy of the Church. The feasts and fasts, ember days, rogation days, and octaves make for a rising and falling as in the Gregorian Chant. Yet, we have forgotten so much, and it is difficult to recover these traditions in our age of noise and ugliness.
As a small offering to help families, and children especially, see sacred time illuminated in a beautiful way, Michaela Harrison and her family have worked together to make a set of fully illustrated calendars that follow the traditional liturgical calendar. These calendars present time not according to the months, but according to the different periods of the liturgical year.
With these calendars, you can 'see' time after Epiphany in a new light, Lent and Advent are framed with wood to remind us of the cross, and the seven weeks of Easter form a week of weeks that you can see all at once. This unique artwork presents in composition, color, and tone the things that Our Mother desires us to meditate on during each season of the year.
Each day in the calendars is fully illustrated with the Saint, feast or feria of that day. Themes from the breviary and from Dom Gueranger's The Liturgical Year are woven throughout the imagery for each week. All of the information you need to see is there, fast days, the class of feast and even the color of vestments the priest will wear in the liturgy are available at a glance. The images of the saints are taken from the medieval and classical art traditions and represented together in such a way as to show the communion of the saints in our daily lives. Little nuggets such as the three epiphanies of Our Lord can be seen clearly depicted during the season of Epiphany.
These calendars are also a wonderful teaching aid to be used in homes, schools and anywhere the faith is taught.
You might also like to add this beautiful Wooden Poster Hanger to your cart.
---

The ideal companion for Kendra Tierney's Advent book, "O Come Emmanuel", available now! (Book not included.)
Sets are made with ¼ inch hardwood plywood. They are available in two sizes, and come with twenty-five ornaments coordinated with each day's readings in the book.
These three-inch-wide ornaments are perfect for hanging on a pre-Christmas Tree or on a string across a wall or mantle. Hooks/string not included. See this listing for a set of two-inch ornaments with a wooden tree that can be hung on the wall, or used on a tabletop with the included stand.
Also check out our 2022 Liturgical calendars, available now in print and digital download!
Some notes . . .
This is a home-manufactured wooden product cut with a laser. Expect to see some color variation in the wood, some knots, some scorch marks, and/or some slight splintering on the backs. There might be some soot or a burned wood smell on new ornaments. They can be wiped down with a damp cloth or baby wipe.
These ornaments are designed to hold up to family use as Jesse Tree ornaments, but they have narrow places and probably can't handle being played with as toys or dropped much.
Sets take about many hours each just to cut, then they require finishing and packing, so there was a finite number we could create before Advent. I am offering just a few sets for sale. When they're gone, they're gone, so if you want one, please act quickly!
No refunds or exchanges are available. But please let me know if there is a problem with your order so I can help.
---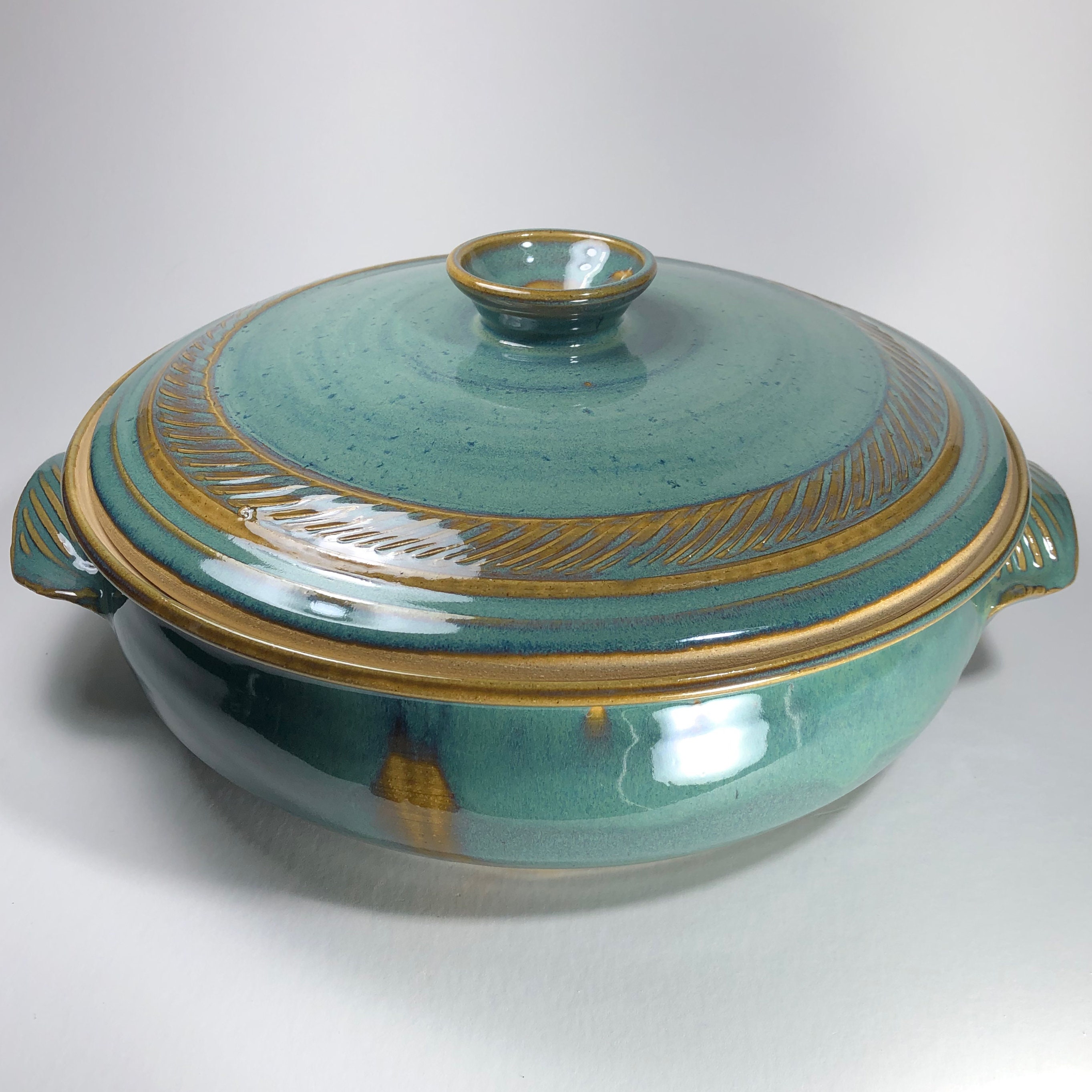 John creates one-of-a-kind, custom stoneware for the table, kitchen and home. From bud vases to bakeware and from coffee mugs to teapots, Edmond, OK resident John Lang is ready to bring your vision to life.
If you are looking for high-quality craftsmanship in cups, vases, lidded jars, casseroles, bowls, pitchers, or soap dishes, look no further in John T. Lang Pottery.
---
This is an album of Advent hymns, recorded by the Benedictines of Mary, Queen of Apostles, located near Kansas City.

It's beautiful! Support traditional Benedictines nuns and prepare for Christmas with beautiful Advent hymns.

Purchase the album directly from the nuns

here

.
---
The Fenix PD36R has become a fan favorite overnight. For this reason, we have decided to partner with BlownDeadline Custom Cerakote Finish to bring you a custom cerakote version. The PD36R has a max output of 1600 Lumens and is powered by a single 21700 battery. Another great feature is the USB type C port that allows the 21700 battery to be effortlessly charged inside the PD36R.
We have chosen to cerakote this amazing flashlight in the custom American Flag finish, or as it is known here the Patriot finish.
This flashlight is perfect for everyday carry or tactical situations. Limited quantities are available, so make sure to pick one up today. These flashlights have appeared at the Catholic Man Show Campout – if you have attended, you know the quality.
---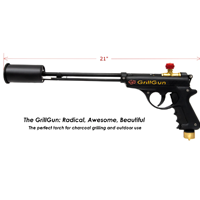 Light your charcoal fast, when you want it lit. You will be able to load charcoal into your grill and spread it out like you want, light it, heat-up the grill, and start cooking in just minutes! If you are looking for a Christmas present for a grill master, this is it!
You get to light your charcoal fast… when you want it lit… RIGHT NOW!!
You'll load charcoal into your grill and spread it out like you want it, light it, heat-up the grill, start cooking in just minutes.
You'll get to cook on charcoal with no residual foul odor, taste or smell.
You'll get to entertain your friends and family with how cool it is to start your grill and cook your food using a GrillGun
---

COFFEE WORTHY OF ADVENTURE – The ESPRO Press P6's rugged design makes it easy to brew coffee you'll love for any journey; Make the great outdoors your favorite cafe

GRIT / SLUDGE FREE – Unlike other presses, the patented double micro-filter keeps your cup extraordinarily free of grit and sludge; Leave no sip behind

NO MORE BITTERNESS – Pressing the filter stops extraction completely, so your coffee doesn't get bitter over time; The last cup tastes just like the first

HOT FOR HOURS – Double-walled stainless steel keeps your brew hot for hours and will never break; Enjoy hot coffee even in winter conditions

Liquid capacity 40oz, Brews max 32oz; 32 ounce press serves 2-4 people; Polished stainless steel; BPA, BPS, and phthalate free
Dave talks about a french press and the benefits in this episode
---
The Perfect Group Game for Catholics!
Great for teens, young adults, and adults, The Catholic Card Game is a "prompt and answer"-style game that is sure to have you laughing! Think of it as Apples to Apples, but with Catholic themes.
With all its content coming from the Catholic Faith, Tradition, and community, it is a great game to play with your Catholic (and non-Catholic!) friends and family.
Laugh along with the saints with features like:
400 cards, so the game is different each time you play
3–10+ players
Great design for families, adults, teens, parties, bussing to Catholic conferences, or any time Catholics want good, holy fun
Expansion packs available to add to the fun
2nd edition, revised and updated in 2021
---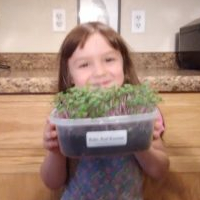 Heirloom seeds can help you, and those around you ensure your own food supply, give you tips for beginner gardeners, step by step guide to growing microgreens, and more. St. Clare Heirloom Seeds is a family owned and operated online business. What began as a hobby has developed into a mission. St. Clare's sells non-hybrid, non-GMO, untreated, heirloom and open-pollinated garden seeds, that you can save and regrow, trusting them to be true-to-type. Enabling you to provide a safe and healthy food source for your family right from your own backyard!
---
This family showcases the stunning way natural bone soaks up our rich blue color. Paired with the case pewter shield, this family boasts a simplistic beauty that can withstand the rigors as your everyday carry. Mini Trappers are a smaller version of our Trapper carrying two full length blades, the Clip blade and the Spey blade. The Clip blade is commonly used as a multi-purpose blade and is preferred for detail work. The Spey blade is commonly used as an all-purpose utility blade. The basic trapping and skinning blades make this a must-have knife for those who trap small game. This knife is constructed with Case Tru-Sharp™ stainless steel which is a special high-carbon steel that helps the blades hold an edge longer than conventional steel. It also offers extraordinary blade strength and corrosion resistance.
---
MEATER is the first truly wireless smart meat thermometer. Along with the MEATER app, it will help you cook the juiciest steak, chicken, turkey, fish or other meats perfectly every time for every occasion.
Developed with state-of-the-art technology, they designed MEATER for the home cook, pitmaster, or pro chef to make overcooked meats a thing of the past.
---
This Sacred Heart wall medallion is an iconic symbol representing the transformative power of divine love for all of humanity.  The heart opens to reveal a space to place a written prayer or notes of gratitude. It also has a hook on the back to hang on the wall or on an altar.  It can also be used as a Christmas ornament, baptismal or confirmation gift.
If you're familiar with the story in the book of Acts when St. Peter visits the town of Joppa, he is led to the upper room where many widows are weeping at the death of Tabitha. St. Peter prays and says "Tabitha, arise!" and she opened her eyes. This verse has been significant to me my whole life, not just because my name is Tabitha, but because it made the word of God personal to me. My name is in there. And He knows it.
After more study I learned that "Joppa" means "beautiful". When deciding on a name for our shop, it became clear that "House of Joppa" would reflect all that we'd hope to accomplish in our mission. We exist to offer modern Catholic Home Decor, jewelry and gifts to help others "live out the beauty" of the beloved Catholic faith.
---
If you need to create kindling for your campfire, wood stove, fireplace or pizza oven and you don't want to risk injury by using an axe, the Kindling Cracker™ is just what you need. Built in Australia with an award-winning, patented design, it's the safer, faster and easier way to make the best kindling for your fire.
We also talk about this and other considerations of splitting wood in this episode.
---
Waxed canvas goods built for organization and durability in the workshop
There are countless ways to spend a day off, but building something, fixing something, working with your hands—that might be one of the best. The tool organizers and aprons from Readywares combine the rugged durability of waxed canvas with the kind of thoughtful design that makes afternoons in the garage a heck of a lot more productive. And it doesn't hurt that every piece from Readywares looks like something passed down from your grandad's woodshop. This Log Carrier makes short work of hauling in more firewood from the wood pile, and will fit right into the cozy, rustic interior of any cabin.
Haylee and Pamela bought one for Adam and David back in 2019 and they have been awesome. Listen to the episode here.
---
A great way to celebrate your favorite saint's feast day! Dizzy Lizzy Cupcakery can customize orders and ship you some of the most delicious cookies you've ever had. We use Dizzy Lizzy Cupcakery to send our patrons Christmas cookies so we can promise you won't be disappointed.
---
For over 160 years, the brothers of Saint Meinrad Archabbey have sought to spread joy through their lives of prayer and work. One little way they do this is through their delicious handmade peanut butter!
These jars of "Peanut Brother" have two simple ingredients: peanuts and salt! The result is a truly heavenly peanut butter that's sure to bring a smile to your face.
Your purchase supports the brothers as they live out their vocation of work and prayer!
---
Bringing much-needed innovation to this beloved sacramental, our scapulars are made with super-strong American paracord and super-soft Australian merino wool. Plus, the patent-pending design includes a pocket for your favorite sacred medal—so it won't wear your cord out! In fact, if it wears out from normal use, we'll replace it for free. This is the scapular Adam has been wearing for over 3 years now, it's the best on the market.
Long story short: this is the most durable, comfortable scapular ever made.
We sell scapulars because we think everyone should have one—but we know not everybody can afford one. That's why for every individual scapular purchased on our website, we give one away to an elderly person in need. We also set aside part of every purchase to give scapulars away to religious and young people.
Scapulars.com® is proud to be family-owned. We're happy to provide discounts on orders of multiple scapulars so you can vest all of your loved ones in Our Lady's care! Check the pricing chart for details.
---
Perfect For Everyday Stapling Needs Around The Home Or Office. Lightweight, With Convenient Handle Lock For Safe Storage. QuickJam Clear Mechanism Saves Time And Hassle. ChromePlated Steel Construction For Durability. Rated #1 in top staple guns and we reviewed it on one of our show #287.
---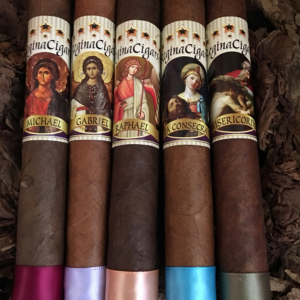 Buy cigars for your serious cigar smoker or for just a special occasion.
Regina Cigars is another win/win when buying their high-quality cigars. Check out their mission below:
"Thanks for your interest in our unique line of handmade cigars. Our goal is to bring you finely crafted cigars that are lovingly hand-rolled using exquisite blends from around the world. Part of our mission is also to help raise awareness and financial support for orphans in cigar producing countries. Since these countries produce our handcrafted cigars we thought it would be fitting to give back to the least fortunate in those communities. A portion of the proceeds from the sale of Regina Cigars™ will go to "Farm of the Child" which is a faith-based orphanage in Honduras. We have already been able to donate almost $11,000.00 in proceeds to help them & other faith-based initiatives. We currently support the annual financial & educational needs of 6 orphans at the mission. With your continued purchases, we hope to be able to greatly increase that amount over the coming months." BONUS: Use TCMS10 as a promo code to get 10% off purchases.
---
Our Prayer Journals are designed to increase your faith by reflecting on the lives of the Saints. By reflecting and meditating on these great and holy men & women, we can strive to model our lives after them, seeking to imitate their intense faith in God and their love for Jesus Christ.
Each Saint Prayer Journal is unique in its contents. They all contain a biography of the saint and beautiful artwork, and they also contain a treasury of prayers, ranging from novenas, prayers of intercession to the Saint, prayers written by the Saint, reflections on or by the Saint, and more. In addition, there are 70-75 lined pages to record your own notes, additional prayers, or prayer intentions.
Our Saint Prayer Journals are 100% print-on-demand. They have a glossy cover and 60# cream pages on the inside. To prevent bleed-through, we recommend using a ball-point or gel pen such as a Sharpie S-Gel.
Doing a Bible study? We have Prayer Journals for all the Gospel writers — Saints Matthew, Mark, Luke, and John — and also Saint Peter and Saint Paul. Each has a thorough discussion on their respective Gospel or Epistle in addition to their biography.
Want to increase your devotion to the Blessed Virgin Mary? Don't miss the Marian Feast collection, with a book dedicated to each of the five Marian Feasts: The Immaculate Conception, the Nativity of Mary, the Annunciation, the Seven Sorrows of Mary, and the Assumption. (There's also a Five Feasts of Mary volume that contains them all.) These Prayer Journals have a Novena and comprehensive meditation for each day of the Novena, an excerpt from St. Alphonses de Liguori's The Glories of Mary, plus hymns, prayers, and instructions on how to pray the Rosary.
Need to order in bulk? Contact us and we will help you negotiate favorable rates with the printer.
We are adding new Saints to our collection on a regular basis. To be notified of new releases, subscribe to our email list or follow us on social media. If you don't see a particular Saint, contact us and request it.
---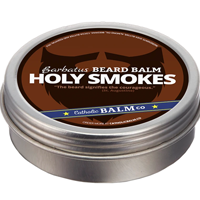 The product that all bearded Catholic Men didn't even know they were waiting for has arrived! Hand made in small batches by a Catholic beard enthusiast Tony Vasinda. Barbatus Beard Balm is an all natural blend of almond oil, shea butter, beeswax, cocoa butter and essential oils (in our scented ones).
Holy Smokes: Is our newest formula and combines the aromas of Frankincense, Myrrh, and a touch of wood smoke to evoke the rich smells of incense.
---
The Super Tool 300 EOD is a workhorse of a multi-tool with beefy features and added EOD-specific tools like a military-performance-spec cap crimpers and fuse-wire cutters. Extra strong pliers with cleaning rod/brush attachments have replaceable wire cutters. Comfort-grip handles feature cutouts to make accessing tools with gloves on a cinch. An everyday carry tool, with some not-so-everyday features. The Super Tool 300 EOD is a great way to go easy on your load while beefing up your gear.
---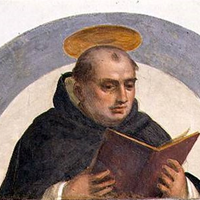 The English edition of Nova et Vetera is published quarterly and provides an international forum for theological and philosophical studies from a Thomistic perspective.
Founded in 1926 by future Cardinal Charles Journet in association with Jacques Maritain, Nova et Vetera is published in related, distinct French and English editions. The English edition of Nova et Vetera welcomes articles and book reviews in theology, philosophy, and biblical studies that address central contemporary debates and discussions. We seek to be "at the heart of the Church," faithful to the Magisterium and the teachings of the Second Vatican Council, and devoted to the work of true dialogue, both ecumenically and across intellectual disciplines.
---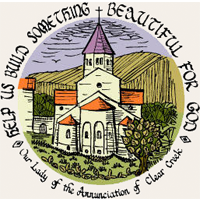 Does your loved one already have everything they want? Donate to Clear Creek Abbey in their name. Clear Creek Abbey strives to live by the labor of their own hands, but could not hope to build an abbey to last a thousand years with your help. After nearly seventeen years of existence at Clear Creek, we are happy, by the grace of God, to have completed two large buildings, i.e. a residence hall and a gatehouse, plus a sizable portion of our abbatial church. What a joy it is to be able to sing in this truly monastic church, even if the walls have only risen, so far, to half their destined height! We are currently beginning the construction of the chevet, or eastern portion of the church containing the sanctuary. We will also be raising the transepts (arms of the cross) to their full height. Please help us continue this arduous, but important work for the glory of God.
---

What is a sawzall? It's not a word that's for sure. A sawzall is essentially the slang term or nickname (trademarked by the Milwaukee Tool Company) for a reciprocating saw. It's basically one of the largest handheld power tools you'll ever use (and it has many uses).
We talk about sawzalls in this episode. We really like The Saw Guy's take on what to consider when buying a sawzall.
---
Air Compressor
Whether you're a contractor, heavy-duty mechanic, automotive technician, or serious hobbyist, you need an air compressor that can keep up. Check out this jam-packed compressor buying guide and learn more about what to look for in your next air compressor.
We talk about air compressors in this episode
---
TOP RATED – American Red Cedar Wood

GROWN IN THE USA. All our cedar wood is exclusively from American farmers.

TOP QUALITY – Providing only the highest level of shoe care, the Stratton Cedar Shoe Tree is expertly crafted using 100% natural premium red aromatic cedar wood to protect the leather, fabric, stitching, and soles from moisture damage.

CRISP CEDAR SMELL. – Manufactured to optimize a long-lasting cedar aroma, these Shoe Trees absorb moisture and sweat to prevent natural odors from developing. As a result, shoes are left with a crisp, refreshing scent.

GREAT SHOE SHAPER – Regular use of shoe trees are known to maintain and preserve the original shape, form, and length of your shoes keeping them in tip-top shape. Furthermore, they also prevent wrinkles from appearing.

ADJUSTABLE DESIGN. – Fitting all brand sizes, lengths, and widths, each Stratton Cedar Shoe Tree is equipped with an integrated spring coil centerpiece to supply just enough light tension to fill your shoes and firmly maintain the length.

GREAT GIFT IDEA. – Long-lasting shoe trees are a timeless necessity that every gentleman will enjoy. Finished off with its elegant gold branded nameplates, this set will make a great gift for birthdays, holidays and other special occasions.
We discuss a shoetree in this episode
---
It's the only drink holder you can fish with! Our patented and unique approach to hand-line fishing keeps you hydrated and having fun for hours!
Made in the USA, each Original Chill-N-Reel comes fully equipped with just about everything you need to immediately get to chillin' and reelin' — and all you have to do is add your favorite bait and, of course, a frosty beverage!
We discuss the Chill-N-Reel in this episode.
---
The bestselling book—more than 1.5 million copies sold—for every boy from eight to eighty, covering essential boyhood skills such as building tree houses, learning how to fish, finding true north, and even answering the age old question of what the big deal with girls is—now a Prime Original Series created by Bryan Cranston (Breaking Bad) and Greg Mottola (Superbad).
In this digital age, there is still a place for knots, skimming stones and stories of incredible courage. This book recaptures Sunday afternoons, stimulates curiosity, and makes for great father-son activities. The brothers Conn and Hal have put together a wonderful collection of all things that make being young or young at heart fun—building go-carts and electromagnets, identifying insects and spiders, and flying the world's best paper airplanes.
We talk about this book in this episode
---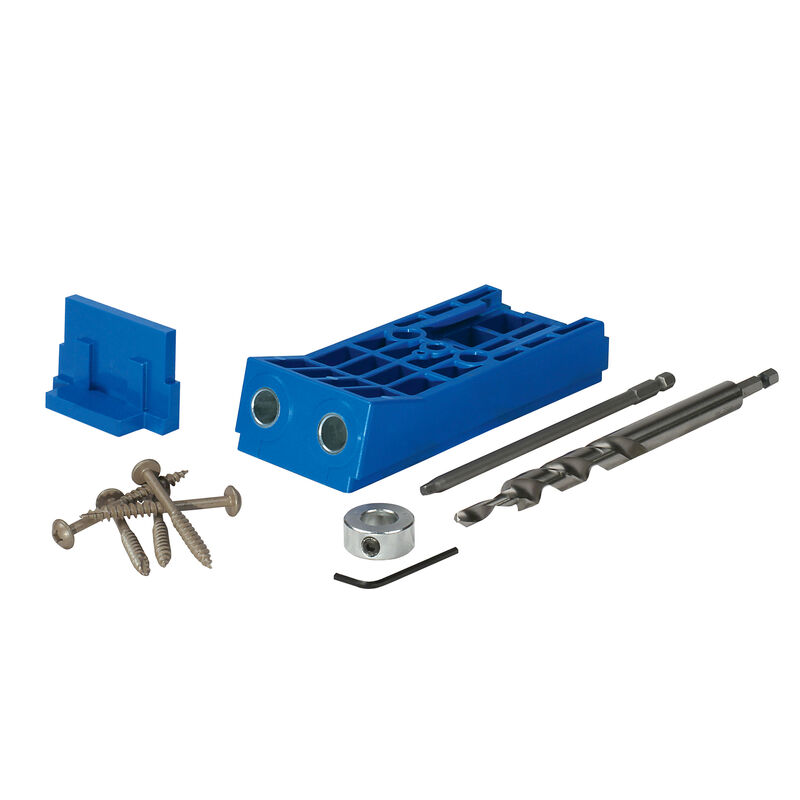 Efficient Design and Hardened-Steel Drill Guides
Designed with the same tried-and-true efficient design and hardened-steel drill guides as the original Kreg Pocket-Hole Jig, the Pocket-Hole Jig HD lets you create joints in 1 1/2″ and thicker materials that are an amazing 50% stronger than traditional Kreg Joints™. If you are framing walls, building deck railings, outdoor furniture, or any other large project, you always want the strongest joint possible; and this is where the Kreg Pocket-Hole Jig HD excels — strength.
Great for 2x4s and 1 1/2″-Thick and Larger Stock
The Kreg Pocket-Hole Jig HD is optimized for working with 2x4s and 1 1/2″ thick and larger stock. It utilizes #14 heavy-duty, hardened-steel screws that provide incredible shear-resistance, as well as three anti-corrosion layers for incredible long-term moisture resistance.
Works As a Stand-Alone Jig
The Pocket-Hole Jig HD works great as a stand-alone jig. Simply connect it to your Kreg Face Clamp, lock it into place, and take it where you need to go. Depending on the project, the Kreg Pocket-Hole Jig HD can also connect directly to your model K3, K4, or K5 benchtop base for upright drilling.
We talk about the Kreg Jig at EWTN in this episode
---
Our quick-access shotgun safes are the product that started it all. The ShotLock Shotgun Solo-Vault is the world's first and only single shotgun safe designed secure a single home defense shotgun to any flat surface. Our shotgun wall lock utilizes a patented design to provide quick, safe, and secure access when you need it most. No matter what situation you find yourself in, you can trust that your ShotLock Shotgun Solo-Vault will always do its job—no matter what.
We discuss this product in this episode
---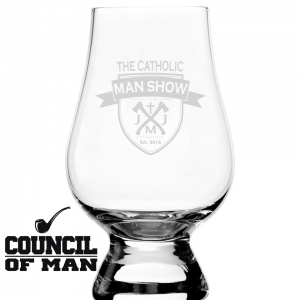 Odds are your son, boyfriend, husband, and/or nephew is striving to live a virtuous life but is in need of other Catholic men to continue pushing him to pursue the art of living the virtuous life. That is why the CoM exists. We have men from all over the world (literally!) who have joined the CoM and are in the exact same boat.
By joining the CoM, members receive a free TCMS glencairn glass, access to 5+ years of exclusive content, discounts on Catholic swag, an exclusive Facebook group with access to ask Adam and Dave any question, and more. This group is what supports The Catholic Man Show to continue growing and doing more things to reach out to other Catholic men. 100% of your support goes back into the show. Win/Win!