The Domestic Church (3 of 3): Dr. Scott and Kimberly Hahn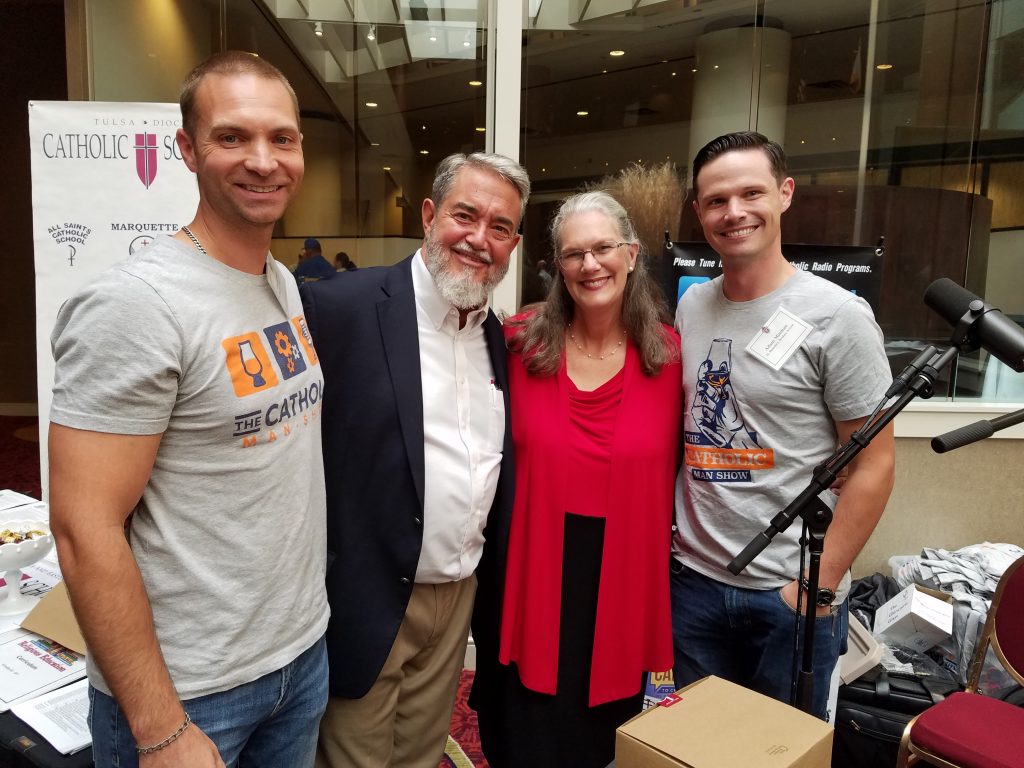 The Domestic Church – Dr. Scott and Kimberly Hahn
This interview with Dr. Scott and Kimberly Hahn is the third of 3 interviews we will be releasing this week on the topic of "The Domestic Church".
Dr. Scott Hahn presently teaches at the Franciscan University of Steubenville, a Catholic university in the United States. Hahn is married to Kimberly Hahn, who co-runs their Catholic apostolate, the Saint Paul Center for Biblical Theology.
The St. Paul Center for Biblical Theology is a non-profit research and educational institute that promotes life-transforming Scripture study in the Catholic tradition. The Center serves clergy and laity, students and scholars, with research and study tools — from books and publications to multimedia and online programming.
Interview 2 of 3 was with Hector Molina from Casting Nets Ministries
---
Want to help The Catholic Man Show?
Want to help get the word out? Please rate The Catholic Man Show on iTunes.
Want discounts to Catholic companies?
Hats, rosaries, candles, cigars, beef jerky, and Catholic Comic book. Great gifts for all Catholic families. Check it out here
---
Are you a man who cares about our culture and wants to grow in virtue? Click here