Homesteading with Michael Guidice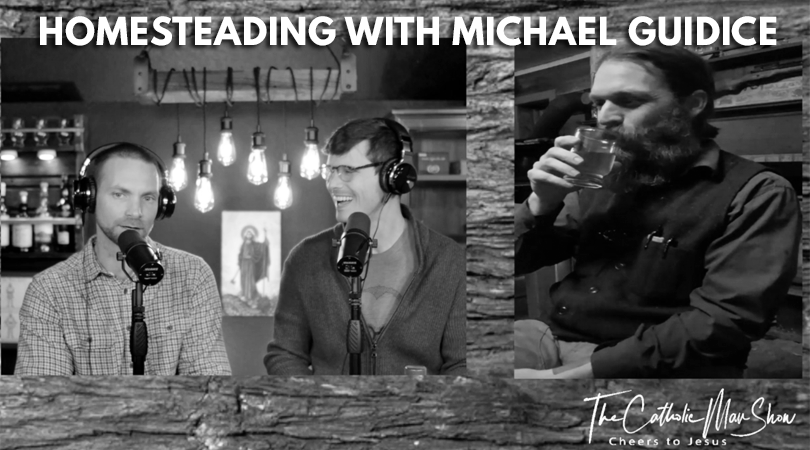 MICHAEL GUIDICE JOINS US TO DISCUSS CIDER, HOMESTEADING, AND FARMING
Scroll to the bottom of the page for the show transcript
Check out our new Catholic Man Show Stocking Caps – Buy them here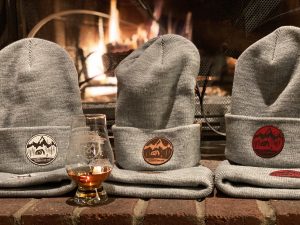 ENJOY THE SHOW AND WOULD LIKE TO SEE MORE? SUPPORT TCMS, GET AWESOME THANK YOU GIFTS, AND HELP SPREAD THE WORD.
Become a Patron! Join us as we dive into St. Thomas Aquinas's 5 ways with Karlo Broussard this month.
---

Travel to Italy, the Holy Land, Scotland, or Europe. Take a Catholic pilgrimage cruise or mix in Faith and Food or Faith and Fitness. No matter where you travel with Select, you will be embraced by faith. All our trips feature daily mass, unparalleled access to sacred sites, local guides that speak your language, and excellent accommodations. We have been helping pilgrims put their feet in the places their faith began for over 30 years. We want to help YOU experience the fun and faith-enriching power of pilgrimage. Click here
---
About our drink:
Clyde Mays Straight Bourbon Whiskey
Aged 4 to 5 years in new 53-gallon oak barrels and is non-chill filtered. You get dried orchard fruits on the nose and spice on the palate. A full and smooth choice, best either on the rocks or in a May's Manhattan.
About our gear:
We discuss feasting and fasting instead of having a gear.
About the Topic:
Michael Guidice (Twitter handle: @MichaelTG09) is a father of four and owner of Brickhouse Farm & Orchard in Sharon Springs, NY. He is a farmer and homesteader and today we discuss the life of living on the land and making cider.
---
The Catholic Woodworker:
Check out The Catholic Woodworker's home altars. USE PROMO CODE "TCMS" for 10% off and so they know we sent you!
Volume Discounts (15% off 3, 20% off 5, 30% off 10)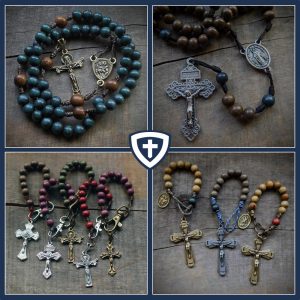 ---
TIME CODES:
If this is your first time listening to The Catholic Man Show, we do 3 things almost every episode:1.) Open, review, and enjoy a man beverage – Minutes 1-12.2.) Highlight a man gear – Minutes 12-24.3.) Have a manly conversation – Minutes 24-48If you haven't listened to The Catholic Man Show before, check out our previous episodes 
here
. Subscribe to our 
 YouTube channel
 to watch past episodes.
---
Want to help The Catholic Man Show?
By giving us a rating on iTunes, it helps others find the show.
Want to say up with The Catholic Man Show? Sign up for our mailing list: Click Here
Looking for a prayer to pray with your wife? Check this blog out.
Are you getting our emails? Sign up for our newsletter where we give you all bacon content – never spam.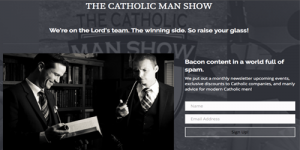 ---
If you enjoyed this episode of The Catholic Man Show and are looking to protect your family from the dangers of the internet, go to Covenant Eyes and use promo code "Catholicman" for a 30-day free trial of keeping your family safe.