Ireland: Catholic History and a Whiskey Tour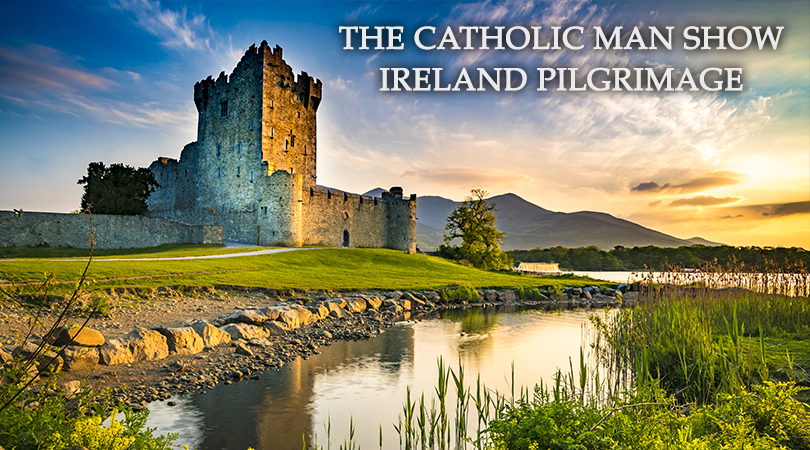 Faith of the Irish: Catholic History and a Whiskey Tour of Ireland
Travel with David and Adam, hosts of The Catholic Man Show, on pilgrimage to Ireland this September 15-24, 2022. Explore the rich Catholic history of Ireland and visit many prominent Catholic sites. Celebrate daily mass and then visit distilleries, bottle your own whiskey, see castles, kiss the Blarney Stone, and eat in REAL Irish pubs with friends old and new. This is going to be an amazing trip!
Make sure you sign up and pay your deposit soon because this trip will fill up quickly.
IN HONOR OF ST. PATRICK, SIGN UP IN THE MONTH OF MARCH AND AS A THANK YOU, YOU WILL BE WINED AND DINED BY ADAM AND DAVID IN IRELAND AT A HISTORIC IRELAND RESTAURANT.
Find the itinerary for the 10 days right here.
---
Not just a men's trip – bring your wife and adult children with you!
This trip is not your normal pilgrimage. We are intentionally taking a small group in order to visit historic Catholic sites, rent out distilleries and have private tastings, and visit local Irish scenes that are not available on normal pilgrimages.
Visit Select International Tours to join us on this unforgettable trip to Ireland.